Without question, SEO's impact on business today is considerable. While more people than ever are turning to search engines such as Google to find relevant information and the internet becomes ever-more saturated with competitive content, employing SEO good practices is now fundamental to your business success. So how can we keep our heads above the vast body of water that is SEO?
Perhaps the best way to start is by taking on the task of understanding it. Because of course, the better you understand something, the easier it will be to navigate! One of the most effective ways that we can do this is by exploring SEO's past and present, and therefore make predictions about where it is likely to take us in the future…
SEO in the past
Despite the level of SEO's impact on business today, it is only just approaching its 30th birthday. There is, however, considerable debate about this; was SEO born alongside the first ever website created by Tim Berners-Lee in 1991, or when BackRub (now known as Google) was established in 1996?
The Angelfish team would probably argue that SEO really began in 1993, when the search engine Excite realised that there was a growing need for accessibility and organisation of the information that was gradually increasing throughout the internet and created its own categorization system. Yahoo and other search engines followed suit shortly after, and with Google's registration as a domain in 1997, things truly began to kick off for SEO.
Of course, there had to come a time in SEO's creation where it was given a name. Several different options were debated before "Search Engine Optimisation" became the favoured choice, which included:
Search engine marketing (now a whole new practice in itself)
Search engine positioning
Website promotion
Search engine submission
Search engine

ranking

Search engine placement
Search engine registration
Although it's not entirely clear why "Search Engine Optimisation" won out, it's likely that it will continue to be called this in the long term.
Back then, there were no specific "rules" for how businesses should conduct their SEO. This meant that outdated practices such as keyword stuffing, over-tagging and spammy backlinks (which any experienced SEO practitioner would recoil at today) were used in abundance, and were effective for quite some time - until Google's creators became the first to see the benefit of rewarding high-quality, relevant content through the use of algorithms.
Ever since, Google has been updating its algorithms constantly to ensure content creators and businesses have a level playing field on which to battle for their top spot of search results. Following this, in the early to late 2000s, SEO tools and websites such as SEMrush, Moz, and others were created to help businesses and content creators craft their websites and content in a way that Google loved – and this is where we are today!
SEO in the present
The main differences between now and back then are that a) the online content market is more saturated than ever, and b) the focus has shifted from technical SEO to a more content-focused approach. Only by employing best practices and not cutting corners can content make its way to the top of ladder and boost SEO's impact on business in a positive way.
Google now judges content based on its quality, and how relevant and interesting it will be to those it's targeting. This quality has been greatly determined by things like social media sharing and interaction, and other factors such as site loading speed, schema mark-up, and whether websites are optimised for all the kinds of screen they'll be displayed on (mobile, tablet, desktop, etc.). Keywords are still an essential part of having SEO success; you just need to ensure that you implement the best and wisest practices.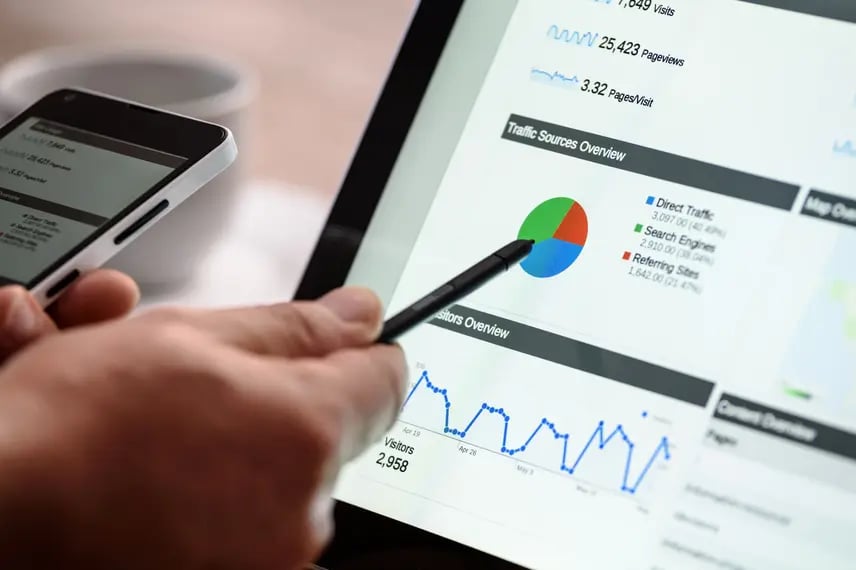 As businesses continue to battle for the top spot in Google and the internet becomes increasingly more saturated with content, it is only fair to assume that Google is going to keep getting smarter to keep the playing field level. As time goes on, there is also a higher demand from users for "instant gratification" – whether that's using Amazon Prime to receive a package the same day it was ordered, or wanting to find the exact answer we need to a question in seconds and with no effort, rather than having to trawl through a bunch of search results. As a result, SEO will also keep evolving to ensure this demand is met.
Many SEO experts have also suggested that AI will have a role in the future of SEO, suggesting that "algorithms will enable machines to make connections, "learn" to process data, and apply its learning in future tasks." – essentially meaning that search engines like Google will become smarter, and even more human-friendly.
Others have also suggested that visual content, such as images and videos will also become more important as Google is getting better at analysing what visual content is about as well as written content. So, in the future, it'll also be important for businesses and content creators will have to consider how to implement SEO in their images and video content, too!
Looking at Google more in more depth, Google AI, which launched in 2017, states that its mission is to "organize the world's information and make it universally accessible and useful," and that "AI is helping us do that in exciting new ways, solving problems for our users, our customers, and the world." In terms of SEO, this is particularly interesting; it was estimated that, this year, 50% of Google searches will be voice-based, and Google is already preparing for this by making its Google Assistant better understand natural conversation. They're also adding context into this too so that results will be more specific to the searcher's needs. This kind of machine learning that Google is implementing will undoubtedly continue to grow well into the future.
Conclusion
From knowing the ins and outs of SEO's existence and SEO's impact on business in the past, present and future, you'll now be in a much better position to tackle it head on and ensure you can use it to your advantage. However, this is only the beginning, and there are several other things you will need to do to keep your head above its vast waters, including:
If you would like any further support with this, our team would be glad to arrange a free SEO audit with you to assess your current SEO practices and see how you can refine and build these to achieve the best possible results!