So, you've set-up a website for your business, you've started writing blog posts, and you're happy with the content you're producing. But no-one is coming to your site. Sometimes, it can feel like you are publishing posts into thin air. So how do you start getting noticed in such a noisy world of digital marketing? Well, that's where SEO ranking comes in...
It's all well and good updating your website and blog content, but without implementing SEO techniques, you'll remain almost invisible to the audience you want to reach. SEO stands for search engine optimisation, and it's about using special techniques in order to improve your rankings on Google's search engine results page (SERP) to get noticed. But do you need to be an expert before you start seeing results?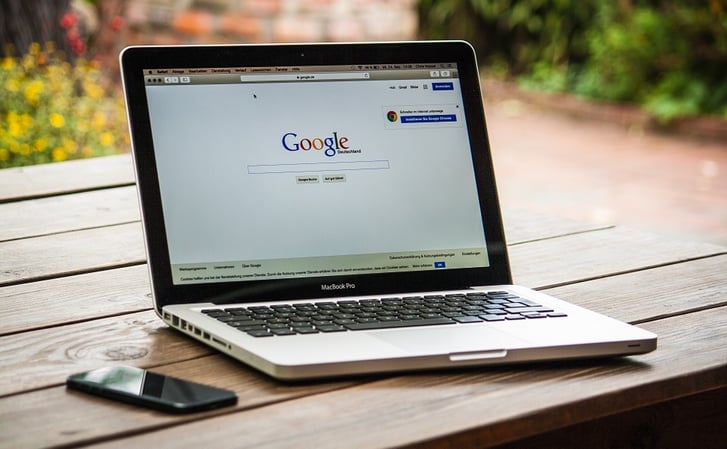 Let's Start at the Beginning...
To start seeing a rise in your website traffic, it's often a good idea to begin with creating your buyer personas. This is something you can do yourself, with help from our persona downloads.
A buyer persona is a semi-fictional representation of your ideal customer, which is based on actual customer data. Creating these personas will ensure that you have a solid understanding of the audience you're trying to target with your content. Conduct some market research to find out more about your target demographic. How old are they? What makes them tick? What problems do they face? Why do they need to buy your products or use your service? Understanding your audience is the first step to successful SEO.
Keyword Strategy
Next, you need to devise a plan. Before you go ahead and churn out a load of content, it's important to have an effective keyword strategy. Identify keywords that are relevant to your buyer persona; what are the words or phrases they search for when looking for products or services like yours?
Try to have a mix of different keywords: have some specific ones, and also long tail ones. Common keywords will be very competitive and therefore will be difficult to rank alongside them, so try and steer clear of these when you're starting out. Finding the right keyword for your blog post or webpage will require a bit of research. It's about finding the right balance between the popularity of the term, and its competition. This is where hiring an SEO expert could be useful. It would save you a lot of time, and you'd be reassured that the keywords you target will be beneficial to your site.
Otherwise, there are softwares you can use for your keyword research - some, like Google Keyword Planner, are free to use, but others such as SEMrush involve a cost to unlock all of the features. That said, it's entirely possible for you to do this yourself if you're willing to put the time into it!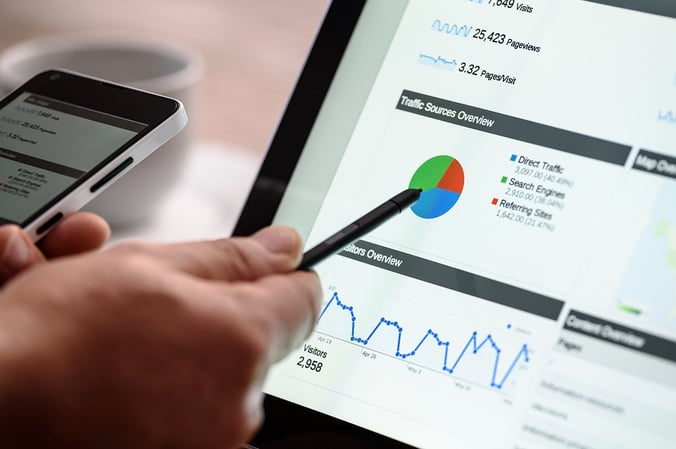 Topic Clusters
Using topic clusters will get your pages ranked higher on the SERP. The topic cluster model is where a single pillar page acts as a hub of content, which other relevant blog posts link to. This is a way of telling Google that your page has great content to offer, and therefore has more authority. Again, you don't need to be an expert to set this up, but it does require some time to plan.
Inbound links
External link building is also key. This is where you get other high-quality sites, directories and forums to link back to your website. The trick, however, is making sure that these sites have a higher domain authority than yours. This will increase your SEO ranking. Knowing who to contact will require some research, so put some time in to knowing what websites will be beneficial and relevant to your business. This is something that an SEO agency will do for you if you want to save time!
On-page SEO
Readability
Your site's readability also affects your SEO ranking. If your readability is bad, Google will take longer to crawl your site. So what can you do about this? Well, there are a few simple things to remember when you're adding content to your website, including formatting. It may seem obvious, but it's really important to add subheadings to your post as this breaks up your text into manageable chunks for your reader.
Title tags
Of course, you'll also need a title for your webpage or blog post. A header tag (or H1 tag in the HTML code) should appear at the top of the page and will be the largest font. This should include your keyword, but make sure it's logical.
Images
Another way to make your content more readable is by adding relevant images. Don't worry, you don't have to be a photographer to get great pictures - there are sites such as Pexels, Pixabay, and Unsplash that have a wide range of free-to-use stock images, which you can easily download. Quick tip! When you upload your chosen image to your site, change the alt text to your keyword, which will give a description to search engine crawlers, helping them to index an image properly.
Meta description
Finally, don't forget to add a title and meta description. A meta description is the small section of text that appears underneath your page title on a search engine results page. Make sure to include exactly what your article/page is about, including your keyword, while keeping within the 300 character limit. All of these things will help give authority to your site. To find out more about on-page SEO, you can download our free guide for beginners here. It will provide you with a checklist to guide you through the process to ensure your website and content is performing as well as possible.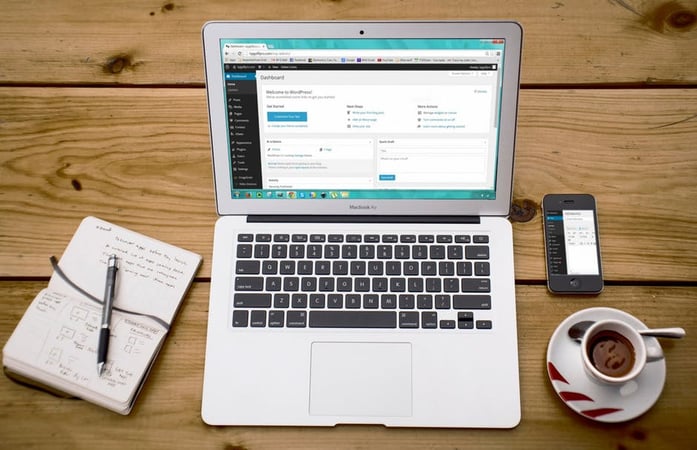 Consistency is Key
Google is always on the lookout for new and up-to-date content, so make sure to post consistently on your blog (remembering those keywords and topics, of course!) Find out what works for you: if you're going to post every day, make sure that this content is of good quality. Bad content will harm your SEO ranking! Posting once a week or a couple of times per month should produce good results, but the most important thing is to produce relevant, helpful, and valuable content.
Not only do you have to be consistent, but you also need to make sure that what you're writing is helpful and relevant. New customers need to choose you over your competitors, so what valuable content can you offer them?
Social media
If you haven't already, create social media accounts for your business. That way, you open yourself up to a much wider audience. Your followers will be able to keep up-to-date with your latest content and will continue to click back to your site, increasing traffic. Building a community around your brand results in having more traceable mentions - the more your keywords and website are shared by others, the higher your click-through rate will be, which in turn creates a good reputation for your brand. Google likes to see visible activity, and so posting on social media is a great way to do this. Relevant social posts get crawled and indexed by Google, and the more interactions this post gets, the quicker it will be indexed.
But wait, isn't social media posting really time-consuming? Yes, it is, if you manually post tweets and statuses. However, if you use scheduling softwares such as HubSpot, Buffer, Hootsuite, and MeetEdgar, so look into the one that works for you! Some offer free plans, so there are no costs involved, but this often means that you are limited to scheduling a fewer amount of social posts.
Social media is also the perfect place to engage with your audience. Join conversations in Twitter threads, answer questions on Facebook, and share other people's posts (you never know when the favour will be returned!).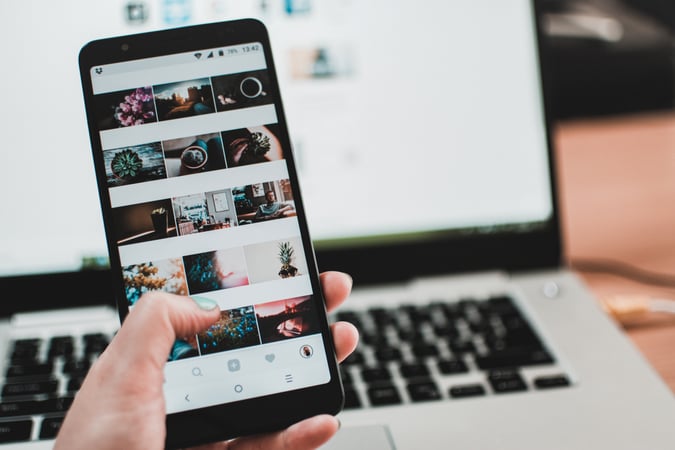 There you have it!
To achieve a good SEO ranking, you certainly don't need to be an expert! Once you've put time into learning the basics, you could be well on your way to improving your search engine ranking. There are lots of other techniques that can boost your SEO, but implementing the methods in this blog will give you a good start.
Alternatively, if you don't have time to learn a new skill and would rather focus your energy on other aspects of your business, then outsourcing your digital marketing would be the way to go. Here at Angelfish Marketing, we help business owners and marketers improve their SEO ranking, build authority, and get more website traffic. Outsourcing your digital marketing will ensure that you can focus your time on other areas of your business, with confidence that your content will be optimised. So if you'd like to see how our expert team could help you, start with a free site audit. We will identify areas of improvement for your website, giving you a good idea of whether or not outsourcing is the right thing to do for you.