The challenge
Five months ago, we started working with a recruitment consultancy, M&E Global, who specialise in subcontracting work for the defence industry. Over the past 20 years, they've been offering a range of project solutions, supporting various global military contracts. They take a well-rounded approach to recruitment, not only finding their candidates jobs but also supporting them throughout the entirety of their contracts. This holistic approach to recruitment is what makes M&E unique, working closely with both candidates and clients so that all parties get exactly what they need.
Before they came to us, marketing had never been a focus for M&E. Why? Because they had already established huge success from their stellar reputation, excellent service and delivery, and great direct sales. They actively recruit for over 100 skill sets and work in over 25 international locations, plus the number of contract workers they have, increased five times in just four years. Traditional, outbound techniques such as cold calling were clearly working well for them but, as the company grew and developed, these methods were proving hard to scale and were becoming more difficult to get results from. The time came where they needed to take their brand and lead generation to the next level.
Unfortunately, an outdated website and lack of inbound marketing techniques were making this particularly challenging. M&E's goal was therefore to create a website, with a complete brand refresh, that attracted new candidates - providing them with a pathway to take up initial consultations and increase job applications - whilst also catering for their clients.
Enter, the inbound methodology.
For many, changing up a marketing approach is a daunting prospect, especially when there is so much to think about and so much to adapt to. However, with evolving buyer behaviours and the fast development of new technology, businesses are having to alter what they do in order to keep ahead of the competition.
The thing is, where do you start? And how can you make sure that you're getting your new-and-improved marketing strategy right?
In this particular case study, we helped M&E to generate growth on an exponential scale, seeing figures quadruple over just a five-month period. Here's how we did it.
The solution
We started by creating a marketing Growth Plan which included:
Keyword research
Competitor X-ray analysis
Persona development workshop
Creation of personas
Content strategy workshop
SEO Audit & recommendations
Goal setting & planning session
Bespoke marketing growth plan & solutions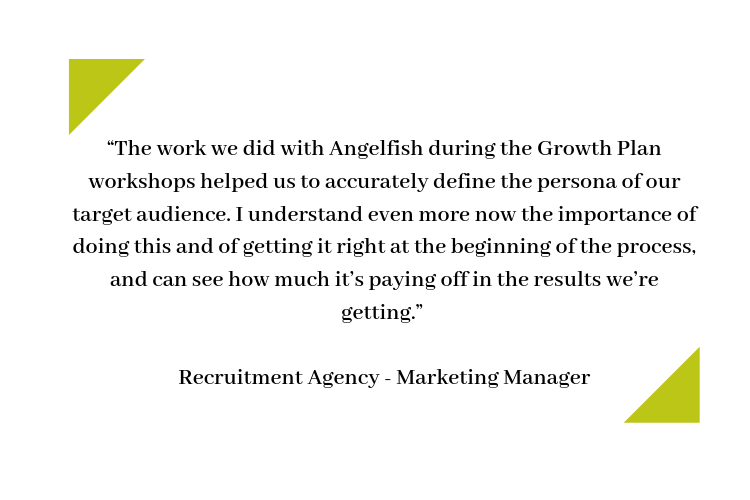 After the set-up process, we agreed that the initial inbound strategy - with the aid of HubSpot's inbound marketing, sales and services software - would include:
Two blog posts per month
One eBook download per quarter
One email per month
Regular social media posts
Regular social media ads, promoting blogs and downloads on Facebook
Assisting the process of building a new website and ensuring all pages were optimised for SEO
Re-writing all on-page website content
Monthly SEO including on-going optimisation, link building, keyword research and creation and implementation of clear topic clusters
Regular technical SEO reports to fix errors and ensure that the website remained as healthy as possible.



The results
Highlights:
At the planning stage, we set out a 12-month plan and set goals to hit by the end of the first year by looking at the current traffic and website leads. Before we started working with M&E, they were getting 599 website sessions and 4-5 leads via the website. Based on our benchmark conversion rates using industry averages, we set a goal of achieving incrementally 3,500 website sessions and 71 leads per month over a 12 month period.
By May 2019 - month three of the Growth Plan - we'd already smashed this, seeing 5,463 website sessions and generating 205 new contacts in that month alone.
This represented a traffic increase of 812% and an increase in lead generation of 4000%!
Across the first three months, we generated a total of 15,796 sessions and 516 new leads.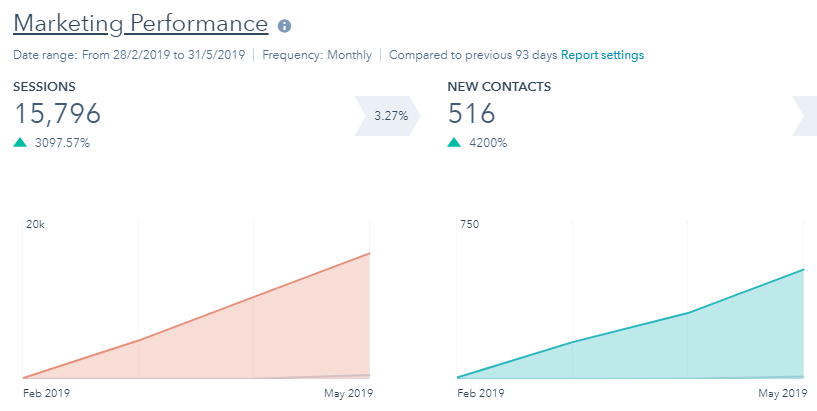 Since then, website sessions have increased by another 13,789 and we've helped generate a further 542 new leads in months four and five.


The Impact
Traffic analytics
Prior to working with us, M&E was receiving 599 website visits (March 2019). Once we started to implement our Growth Plan alongside HubSpot's software, this figure rose sharply to 7,378 sessions in July 2019 (a 1,131% increase!).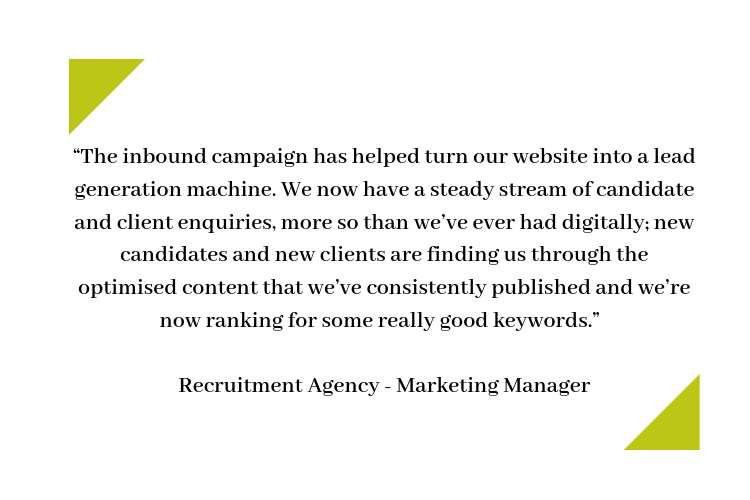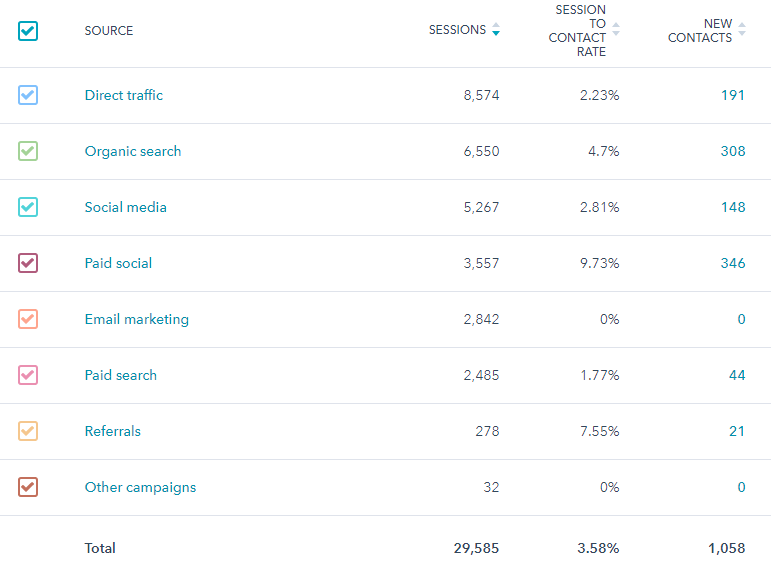 Organic traffic results
The month before our inbound campaigns were implemented, M&E's website was registering at 61 organic sessions. However, just one month in, this shot up to 1,305 sessions and continued to stay on that level over the coming months, peaking again in July at 1,482 organic sessions.

This increase in organic traffic was due to our on-page SEO, technical SEO, and content strategy, all of which helped to raise search visibility; previously to working with us, they were ranking for just 16 keywords. By month five, we helped them increase this to over 198 ranking target keywords.
Search visibility (%):


Social media results
By sharing great content from M&E's blog, recent job vacancies, and offering valuable and helpful content such as downloadable guides, sessions from social media went from 5 to 1,793 in just five months. Plus, our efforts also helped to generate 148 new contacts from social media alone.

Social media advertising also proved to be very successful; we promoted recent blog posts and free downloadable guides through lead generation ads on Facebook, Instagram and LinkedIn.

Paid social results
With the aid of Hubspot's social tool, M&E's website sessions from paid social went from 0 to 3,557 with a 9.73% conversion rate of sessions to contacts in just five months.

And we generated 346 new contacts through paid social alone in those five months.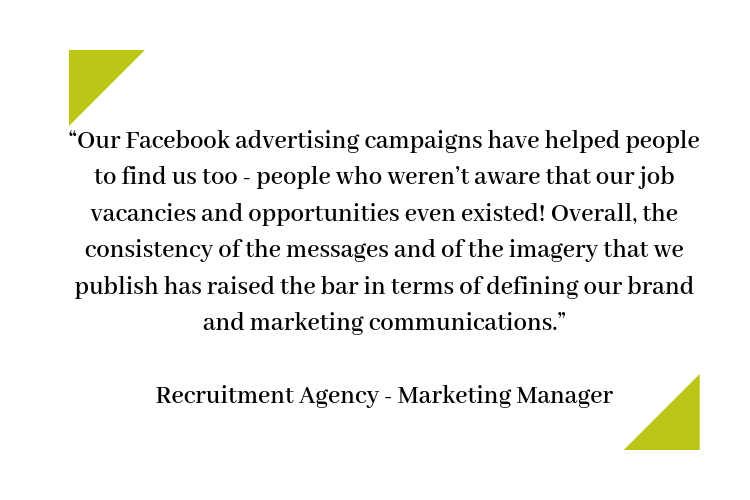 Paid search
Prior to working with us, M&E didn't have any PPC campaigns in place. However, after applying our ad strategy, we generated a total of 44 new contacts from 2,485 sessions by month five.



Job applications
Now that we'd generated a steady flow of new leads to the website, we shifted our focus to converting them into job applications. They hadn't had any tracking in place previously and online job submissions were limited, however, since we implemented our work, 532 applications were tracked converting to a job application within the first five months.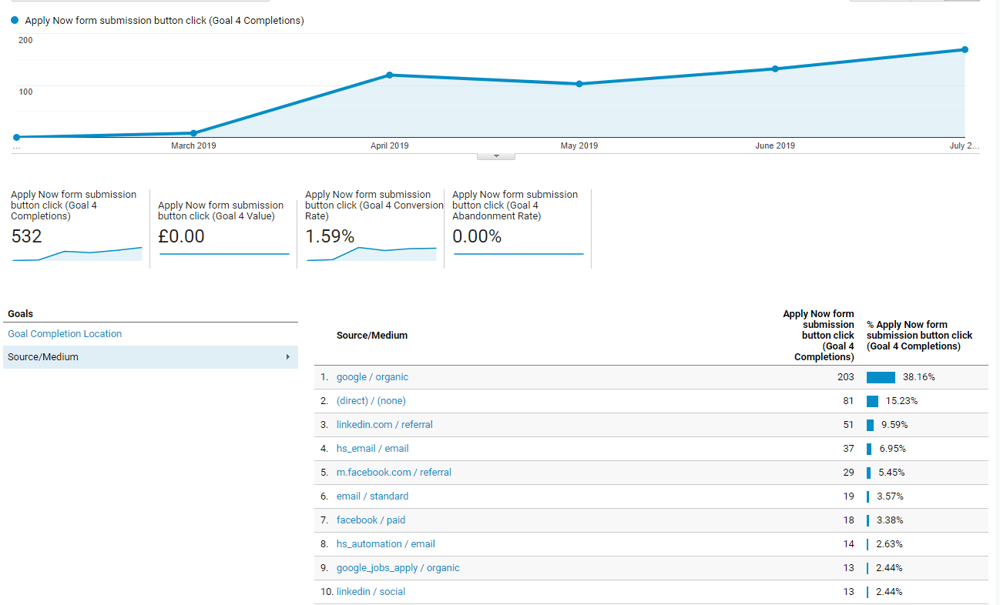 After implementing the inbound methodology, M&E saw really positive results. Inbound is not a quick fix and it certainly doesn't happen overnight, so we're continuing to work with them to keep seeing these positive results increase.
Need this for your business? Click here to request a free marketing report and a one-hour consultation with a member of our expert team. Our free report will give you access to:
Don't miss this fantastic opportunity! Simply click here to request your free report.
You can also download our free guide to digital marketing for recruitment agencies. It covers everything you need to start getting more leads, including how to optimise your website, create killer content, nurture leads into customers and much more!