How important are your search engine rankings?
Well, 71% of search traffic clicks come from the first page on Google. Second-page results only get 6% of clicks.
The top listing in Google's organic search results receives 33% of traffic, with the second spot getting 18%.
In other words, your company's visibility in the search engine rankings is vital to its online success.
So, what can you do to make sure your site rises up the search engine rankings?
This is where Search Engine Optimisation (SEO) comes in. It's a series of methods you can use to optimise your website, so it appears higher in the search engine results, compared to your competitors' sites.
It's a complex undertaking and one that relies on you implementing an effective range of internet SEO solutions to drive more organic traffic to your website. It's also an important undertaking as a recent study reveals more than half of online traffic for B2B and B2C sites comes from organic searches.
But every website is different. So, an SEO audit provides a comprehensive website analysis to help you identify areas of improvement to further optimise your site. It evaluates how search engines view your website and its performance in the search engine results.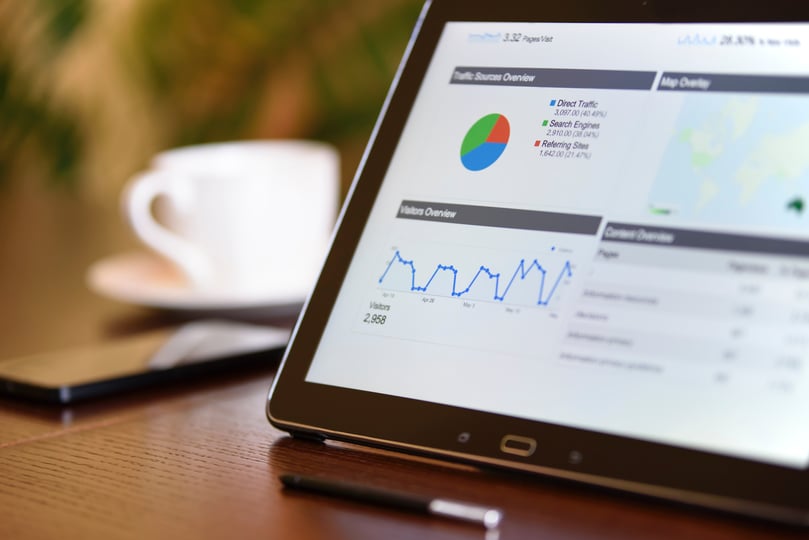 Once your SEO audit is complete, you can then develop a tailored approach to your marketing strategy, which helps you to improve your SEO and overall website traffic.
There are also a range of further benefits of an SEO audit to your business, including:
1. Discover new SEO techniques
Technology constantly evolves, and some SEO solutions may be outdated and no longer be as effective compared to more modern techniques and tools. When you perform an SEO audit, you can pick up on any of these new approaches and integrate them to update and improve your SEO.
SEMrush and Moz offer robust marketing analytics tools that will help you discover new SEO solutions, for example.
2. Review your competitors' SEO
You make sure you are not falling behind your competition by running an SEO audit on your competitors' websites, as well as your own.
Reviewing your competitor's SEO solutions is an acceptable practice and can provide you with valuable insights into the SEO solutions that work within your specific market. For example, you can find out your competitor's domain authority and analyse the effectiveness of their keywords, backlinks and content.
3. Understand your keywords and their effectiveness
Choosing the right keywords is essential for any successful SEO campaign. You need to make sure people find your content after typing these keywords into a search engine.
An SEO audit will ensure that your keywords achieve the best results possible for your business. However, the impact of certain keywords and phrases changes over time. As such, it's important to regularly update your keyword research with frequent audits to make sure you are getting as much visibility as possible.
4. Optimise your overall site performance and usability
Performing an SEO audit can also highlight any issues with the user experience on your website. Issues such as pages with slow load speeds, broken links or problems with your site-map can all be picked up during an audit.
Identifying and resolving such issues will have wider knock-on benefits for your business. Research reveals 40% of users will abandon a site if it takes longer than three seconds to load, for example, and visit-to-lead conversions can be 400% higher on sites with a "superior user experience".
In other words, once these issues have been identified and rectified, your overall usability and performance of your site will be improved - and you could also boost your bottom line as well.
5. Find out how to get most out of your social media channels
The debate around SEO and social media is well-documented. However, social media channels help your users find your content and, ultimately, drive more traffic to your website, which could boost your search rankings as Google now picks up signals from your social channels.
As of 2018, there are more than three billion people global social media users, up 13% compared to 2017. Research reveals that these social media users want to be entertained and informed, as well as research new products to buy.
As a result, social media channels like Twitter, Facebook, Instagram and LinkedIn can be great assets to your wider marketing strategy.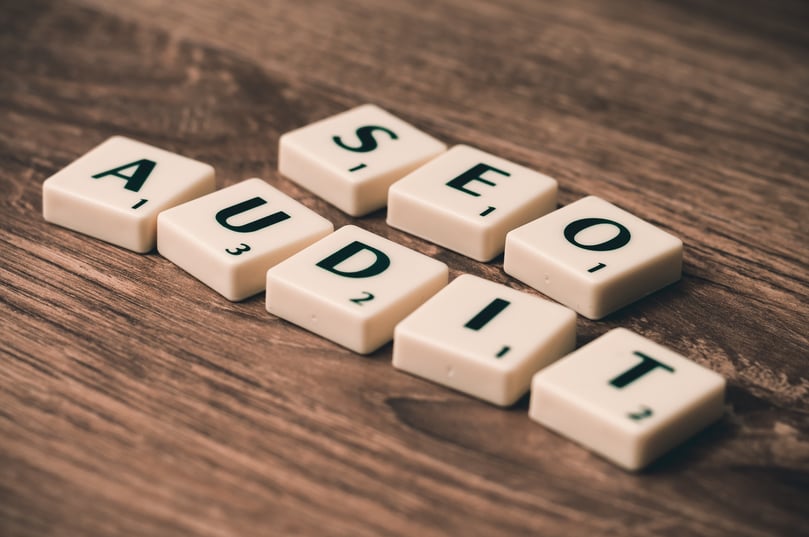 An SEO audit can also help you to investigate the social media channels you are using and determine if you are utilising them fully, and if not, can provide you with improvements that you can implement.
6. Check the quality and quantity of your backlinks
An SEO audit will also identify backlinks to your website. Link building is an important component within your wider SEO strategy - Google recently announced backlinks as one of its top three ranking signals.
Link building is where you get other websites to link back to your website. If you can put links to your website on sites with a high domain authority, this will boost your search rankings.
Your SEO audit will allow you to analyse the effectiveness of these backlinks. For example, you may need to target more high authority websites, change the link text to match your keywords or ensure the position of your backlinks are more prominent going forward.
7. Monitor your SEO progress
After undertaking an SEO audit and implementing any suggested changes or improvements, you can keep track of your progress and make any further changes necessary.
For example, you can track your site's health, ranking positions and organic traffic statistics using analytics software. You can also monitor the contribution of each traffic source for your site, your search engine referrals and conversion rates. All these measurements will help you build a picture of your site and will clearly demonstrate the tangible benefits of implementing efficient internet SEO solutions.
In conclusion
An SEO audit is a vital tool in your inbound marketing strategy. It provides your business with valuable and actionable insights to ensure your customers can find your company when searching online. It will also help you to evaluate your competition and provide a better online user experience going forward.
If you'd like to find out more about how to boost your online presence with SEO, click here to apply for a free and no-obligation SEO health check.