When it comes to how to measure marketing performance, you may not know where to start. There are a vast range of marketing metrics and it can, sometimes, be difficult to understand which one you should use for specific scenarios and campaigns.
But we all know how valuable data is - just look at the hundreds of data and marketing analytics tools that have emerged over the last few years - and yet marketers can struggle with measuring performance and ROI.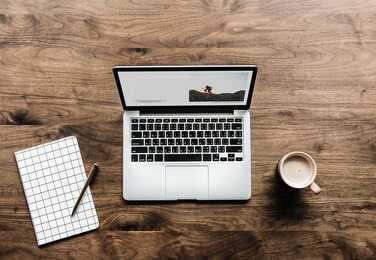 Research reveals only 16% of marketers can measure and report on the contribution of their programs to the business and further studies indicate only 21% are using analytics tools to measure marketing ROI.
Yet, there are a vast range of analytics tools available for you to use. For example, Google Analytics and inbound marketing tools, such as HubSpot's powerful Analytics, can help you to understand your customer's journey to identify what type of content and which channels contribute most to your business's bottom line.

Those savvy marketers that understand and use marketing metrics will have a huge competitive advantage. Marketers that calculate ROI are 1.6 times more likely to receive higher budgets from their business and yet 40% of marketers say proving the ROI of their activities is their top marketing challenge...

As a result, marketers in 2018 now need to be more analytical than ever before. You need to intrinsically understand digital marketing measurement and how this measures marketing performance across a range of metrics.
If you can understand and start to embrace some of the following essential marketing measurements, this will help boost your company's ROI and help you to communicate the importance of the work you do to the wider business:
1. Monitor your website traffic: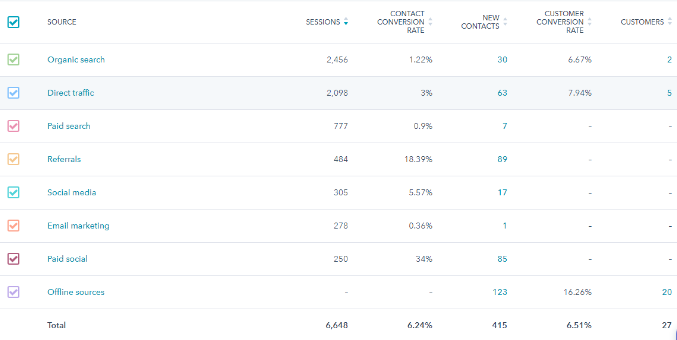 You need to identify where your website visitors are coming from (for example, are they direct, referral or organic users), their activity on the site and how many are converted to leads or customers. You will need to define your marketing-qualified leads (MQLs) and sales-qualified leads (SQLs) to establish the quality and readiness of the leads you're generating here.
2. Conversion rates:
This is the percentage of site visitors who perform a desired action versus the percentage of leads/visitors who do not. For example, the proportion of users who sign up to a newsletter, download an eBook or complete your request a quote form. Obviously, you want your conversion rates to be as high as possible and low rates may indicate that you need to identify and make improvements in the layout and wording of the landing pages. For example, you may need to make your CTA button more obvious (or create some in the first place!).
3. Cost per lead:
Here, you need to calculate how much each lead is costing you in terms of your advertising budget. You could also filter this figure down to establish the cost per lead for each channel and identify which are the most cost effective channels.
4. Customer acquisition cost (CAC):
First, you need to calculate the total sales and marketing cost within a given time period. You will need to take a range of factors into consideration here, including your advertising spend, salaries, commissions and bonuses, for example. Then, divide that total by the number of new customers you have acquired in that same time period to calculate your CAC.
5. Customer lifetime value (CLV) and churn rate:
Identify how much and how often your customers are making purchases and how long they remain a customer. In other words, quantify their customer loyalty. If your customers are only making one-off purchases, you may want to consider improving your post-purchase nurturing to ensure repeat business.
When it comes to calculating your CLV, just take the revenue the customer pays you within a specific time period, subtract the gross margin, and then divide by the estimated churn percentage (cancellation rate) for that customer.
Here's an example monthly tracking report covering the whole funnel:



6. Revenue from each channel:
You need to identify the most effective marketing channels. This will help you to justify continued investment or reroute funds from less successful channels. To achieve this, you could add ecommerce tracking and HubSpot's customer conversion tracking, which allow you to track your customers clicks' right through to the close of a deal.
7. ROI for inbound marketing:
There are many different inbound marketing techniques. For example, search engine optimisation, content development, PPC advertisements, and other methods will all increase your brand's visibility and presence. Yet, research reveals more than half of marketers are not sure whether their marketing technology investments are producing tangible business value. As the greatest businesses reap huge ROIs from inbound marketing, this is a KPI that should never be ignored. Companies that don't put data at the centre of their marketing and sales decisions are missing out on a 15-20% increase in marketing ROI.
These metrics mean nothing without action. They need to become an intrinsic part of your overall marketing strategy so you understand digital marketing measurement and performance - and how to provide your company with data-driven marketing strategies.
If you'd like to find out more, download our inbound marketing guide to understand how inbound marketing services can help you more easily conduct your ROI measurements.