Link building is a vital weapon in your SEO digital solutions arsenal. In basic terms, link building is where you get other websites to link back to your website. If a lot (more than your competitors) of high authority websites link direct users to a specific page, then that page will rank highly for related keywords.. This drives traffic to your site and its content, helping you to increase your website domain authority, which is a prediction of your website's performance in Google Search. If your website is linked to by powerful sites, then this is like a positive vote for your site. It increases your kudos with the likes of Google search.

In other words, getting other sites to link back to your website will boost your SEO. The power of link building is well established with Google announcing backlinks as one of its top three ranking signals in 2016. What's more, SEMRush added five more backlink-related factors to its second Ranking Factors Study 2017.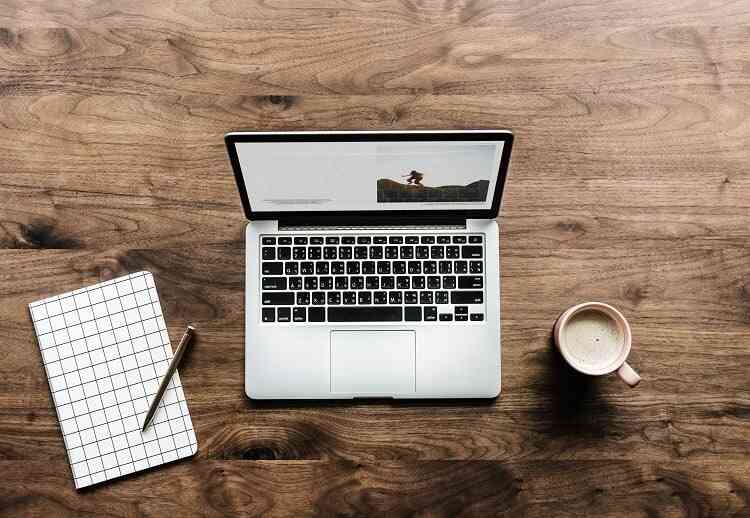 Why is link building important for SEO?
Links form relationships between pages and sites. They tell search engines and marketers if your website is important to a specific business, industry or topic. Links are a tangible medium for search engines to discover new pages, calculate the popularity of those pages and determine the relevancy of results to a specific search query.

Therefore, link building has a significant impact on how search engines rank their results and how much traffic is driven to your website and that, ultimately, has a direct effect on your lead generation.

So, you need to build link building into your SEO strategy. You need to capitalize on any and every opportunity to gain new, quality backlinks.

What's more, a link lasts a lot longer than a paid ad or other traditional marketing tactics. If you invest in link building, then this investment lasts as long as the link remains active. Backlinks will continue to send referral traffic to your site for the duration of their lifetime.

The longevity of backlinks also mean it's important to get these right to ensure you making the most of your investment.

Building the right links
In a similar vein to your content strategy, it's quality and not quantity of your backlinks that counts from a SEO perspective. You need to try to gather backlinks from websites and pages with a high domain authority.
Google's PageRank algorithm is one of the methods Google uses to rank websites in its search engine results. The algorithm itself is a complex and much-protected tool, but we know it counts the number and quality of links to a page in order to estimate how important the overall website is.
According to Google: "If other prominent websites on the subject link to the page, that's a good sign that the information is of high quality."
In other words, a link from a well known brand's site will have a larger impact on your SEO than one from an unknown site.
MozRank also quantifies link popularity. It is Moz's version of Google's classic PageRank algorithm and it lives in Moz's SEO tools.
For both PageRank and MozRank, it's important to make sure you get links from sites that are relevant to your business and your content. Again, the emphasis here is on the quality of the link, not the quantity.
So, if your business runs in the financial services sector, try to get links from others with a high domain authority and links to your industry. Don't take a scattergun approach and ask anyone and everyone to give you a link to your site. Your backlinks need to provide value to your business.
O
ur link building tips
Link building is a complex but necessary tool to improve your website's SEO. We'd recommend the following:
Carry out your keyword research: utilise keyword research tools and identify and use keywords that are both popular and relevant to your content.
Assign keywords to your content: group your keywords strategically, creating search-friendly information. Google changed its algorithms to favour topic-based content. As a result, many businesses are exploring a new way of linking related content under a "topic clusters" model.
Link pages using targeted anchor text: apply your keyword research to intelligent inter-linking - you can do this by linking to content using the keywords you've discovered - but don't overdo it. If you try to shoehorn in too much here then you could adversely affect your site's SEO.
Create content that inspires sharing and natural linking: By creating innovative, interesting and unique content, you will encourage sharing, link building and, consequently, generate more traffic to your website.
Get your customers to link to your site: you can capitalise on loyal customers by providing them with partnership badges for their website that link back to your site. These customers should also be relevant to your business and its content, which further boosts your link building efforts.
Give a testimonial: Testimonial link building is a great way for you to utilise the relationships you have with other companies. If you provide them with a testimonial, this not only builds trust with another business, it also provides you with a new backlink and another way for users to find your website.
Position backlinks with care: remember, links in the main body of a webpage should get more clicks than links hidden in the footer of a site. Also, make sure your links are naturally placed in the content - if you try and shoehorn your links in, it could adversely affect your domain authority.
Try guest blogging and remember your PR links: you can also increase your backlinks by offering to guest blog for a site that's relevant to your industry. The post should contain a carefully placed follow backlink to your site. Also, when you create a press release, make sure you include a backlink...
However, this list is by no means exhaustive. There are many different methods you could employ to improve your link building.

So, if you're struggling with your SEO digital solutions and would like some help your link building, please get in touch with one of our experts now for a free site review and consultation.