SEO is a large topic and one that can be confusing when you first start out. So how are you supposed to start implementing SEO solutions?
Firstly, you should be focusing your efforts on keyword research. You can read how to do that here. The next step is to work on your SEO. SEO can be divided into two main areas: on-page and off-page SEO. When you are just starting out, it's best to focus on the on-page elements and then you can move onto the off-page SEO.
On-page SEO involves optimising specific factors on your website to improve its chances of ranking in the search engine results pages (SERPs) – an area that many businesses don't pay enough attention to.
Here are five tips to improve your on-page SEO without getting overwhelmed.
1) Optimise your site for mobile
This is the first and most important on-page SEO advice you can follow. If your site is not yet optimised for mobile devices, sort that out before you do anything else. This is because the tide is turning and mobile is taking over from the desktop –
almost 60% of searches now take place on mobile
.
When people visit your website on a mobile device, they expect a positive and user-friendly hosexperience. Google wants to provide its users with the most relevant results, and that means websites that provide a good experience. So when people search on a mobile device, Google now prioritises results from websites that are mobile optimised.
This happened in 2015 in the so-called 'Mobilegeddon' when Google made a large algorithm update. But more updates have followed (see here) to put even more focus on mobile-friendly results.
So how do you do this?
A responsive design goes a long way, and this is the favoured solution by Google. Google also has some guidelines you can follow here, and you can use its mobile friendly website checker here to see how mobile-friendly your website is.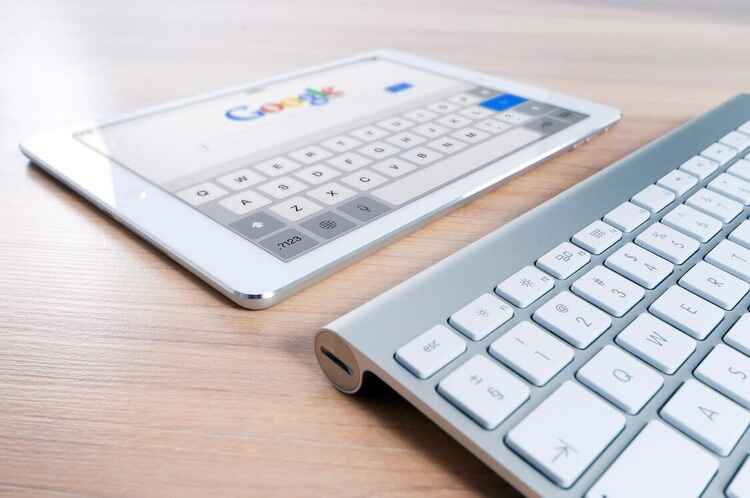 2) The need for speed
The speed of your website is another big factor to consider when it comes to on-page
SEO solutions
. The reason is that a faster website provides a better user experience, and Google is therefore more likely to serve up results in the search engines to your site.
It is soon going to become a ranking factor in mobile search, as confirmed by Google's Gary Illyes recently. However, it has long been a ranking factor on desktop search.
There are many factors that can speed up your web page loading times. Optimising your images and using a faster web host are two of them. But it can get a bit technical, so you might want your developer to help out.
Start by visiting Google's PageSpeed Tools. These will show you where you can improve and the changes you should consider to speed up your site.
3) Create high-quality content
Content is the very essence of SEO, and it plays a large role in off-page SEO as well. But it starts with the content you publish on your website.

Websites don't rank without content. You can optimise your site as much as you want, but if you don't have the content in the first place, it's a waste of time.
While you will need content on the main pages like your homepage, focus on creating regular content in the form of a blog. This allows you to publish fresh, updated content regularly and to target more keywords – especially more long-tail keywords.
It must be original content, which means content that is not published anywhere else, otherwise this can cause issues with duplicate content.
Create a mix of content containing short posts of 500 words and long-form content of 1,500 words and more.
But most important of all, make sure your content provides value. Discuss topics that your target audience enjoy and can learn from, create content that solves their problems which is inclusive of a keyword strategy.
This is the content that will get clicks, shares and links, helping to boost your SEO further.
4) Always include meta data
Meta might sound technical, but it's quite simple. It is simply a way to tell the searcher what your content is about.
When you search in Google or another search engine, you will see a list of results containing a link followed by a short description. The link is the title tag, and the description is the description tag.
You should be able to create a title and description tag when you create a new web page no matter which platform you are using.
Try and get your main keyword into each one, but also ensure that they are compelling – you want the searcher to click on your link after all.
Title tags should be shorter than 60 characters to display properly, and descriptions should be up to 160 characters.
5) Link out to your other pages
Whenever you post a new blog, make sure you include at least one internal link to another page on your site. This could be another blog post or one of your main pages like your About page.
Why is this important?
It helps Google to understand what your site is about, and it also shows the search engines which are your most important pages.
On occasion, you can also create a link using relevant keywords to show what the other pages are about.
It also helps to keep visitors on your site for longer because they will be tempted to explore other pages once they arrive.
Link out to other relevant websites as well. For example, you could link to surveys that build on the point that you are making or news article that provides further reading – just like the links included above.

Get your SEO off on the right track

On-page SEO is a great place to start with your optimisation. Use these five SEO solutions to get off to a strong start, but don't stop there – we haven't even touched on the issue of off-page SEO. Download our guide to see how SEO works with inbound marketing...