You don't need us to tell you that SEO is an incredibly important part of your marketing strategy. When it's done properly, the results can be fantastic and can ensure that your business is always at the top of the page for your key search terms, that you remain competitive and that your SEO solutions deliver return on investment. However, successful SEO isn't a one-off job – in order to drive real results it needs constant attention and work, which is where so many businesses are getting it wrong.
Here we take a look at the 12 most common mistakes we see and how you can avoid them…
1. Targeting the wrong keywords
All too often people choose keywords that they think are right for their website – but unfortunately what you think is an obvious keyword might not fit with what your users are searching for. On the other hand, you also need to remember that everyone else in your space will be targeting the same audience and using the same keywords which can make some keywords more of a hindrance than a help. Choosing the right or wrong keywords can make or break your campaign, and it's no longer just about finding popular words or phrases and then cramming them into your content. Instead you need to use a keyword tool to identify highly relevant keywords and phrases to figure out which topics to cover on your site. To find out more, download our comprehensive guide to keywords here.
2. Leaving the <title> tag empty
We frequently see businesses forgetting about title tags and leaving them empty – but actually they are a really important part of your SEO strategy because they summarise the content of your page and indicate to search engines and your readers exactly what you are all about. Instead of leaving it blank, your title tag should contain a keyword focus and be relevant to your page in order to encourage traffic and help search engines understand your content – in fact, if it doesn't include relevant keywords and phrases, Google can choose to show a different title instead which can result in you losing potential site visitors.
3. No HTML alternative alongside a flash website
Flash may well look fabulous, but unfortunately search engines aren't so keen. Why? Because spiders can't read Flash and therefore can't index it – which means that your website might look pretty, but unfortunately it's going to get left behind in the rankings. Don't worry though, this doesn't mean you need to stop using Flash – you just need to make sure you provide an HTML version too so your website isn't just a pretty face.
4. Using Javascript without a site map
Using Javascript for menu navigation isn't necessarily a bad thing – but if you are going to use it, make sure you build your web pages accordingly. Unfortunately, like Flash, search engines can't read Javascript so if you do decide to use it make sure you build a site map too so that your links can be crawled and your website can climb up the rankings.
5. Not getting your metatags right
Metatags are a bit of code that displays in the search engine results page to explain what you and your website is about. Although they don't boost SEO as much as you might think anymore, they still need to describe your page well so it's important that they are well written and useful for your readers rather than just cramming in as many keywords as you can.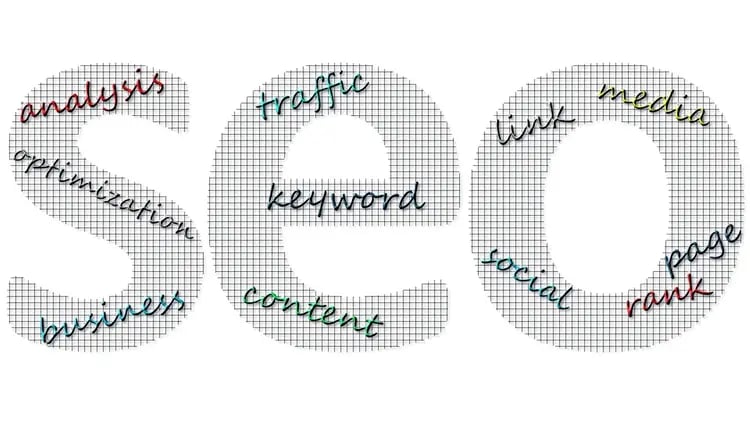 6. Not refreshing your content
You've created a website and you're happy with the content – so the job's done, right? Unfortunately no. The rate at which spiders crawl your website is partly determined by how frequently the content of your pages change, which is why it's so important to keep mixing it up. You need to keep your content fresh and exciting – from articles and blogs to videos and downloads, juicy content with relevant keywords is really important.
7. Ignoring URLs
URLs – especially good ones – are a vital part of your SEO strategy. And what makes a good URL? Yep, it's those pesky keywords again. Although it is possible to rank highly without a keyword in your URL, it's far better to have one – and if you do you'll more than likely find you rank higher than your competitors.
8. Backlink spamming
There's a myth out there in the SEO world that the more backlinks the better – however, it's actually a case of quality over quantity. Backlinks are a critical part of the ranking puzzle and although the amount of backlinks you have pointing at your website is often seen as an indication of how important it is, it's actually more useful to have less backlinks that are clean, high-quality and relevant so that they can add value to your website.
9. Guest posting without investigating sites
Guest posting is an extremely popular way to build links, gain exposure and increase leads. However, you need to make sure you do your research beforehand because posting on the wrong site can seriously damage your reputation and rankings. Have a look before you reach out to sites – do they push high quality content? Are they trustworthy? By doing a bit of research before you start you can save yourself a headache in the long run.
10. Ignoring internal links
Internal links are really important from a ranking and user experience perspective because linking to your other pages helps to distribute links throughout your site. Make sure you only link highly relevant content, though, and use natural anchor text - the visible, clickable text in a hyperlink that is often blue and underlined - rather than just keywords. You should aim to include at least two to three internal links in each piece of content you create; whether it's another blog post or one of your main pages, whatever you decide, it helps Google to understand what your site is about and what your your most important pages are.
11. Focusing on social media more than links
Yes social media marketing is extremely effective in its own right, and yes there are of course indirect SEO benefits to social media. However, many businesses think that social media is a substitute for internal link building which it absolutely isn't. Make sure you have both internal links and a good social media marketing strategy and you can't go far wrong.
12. Broken links
Broken links don't just seriously affect your SEO but they are also incredibly irritating for your visitors. The biggest culprits we see are deleted content, content that has been moved, a change in URL structure and incorrect re-directs – and although it might be time-consuming to trawl through your site to check all your links work, it's definitely worth doing.
So there you have it – the 12 most common SEO mistakes that we see and how you can avoid them! Really, the key to successful SEO solutions is to think of it as an ongoing project that needs to be nurtured rather than a one-off job. Like most things in life, it's not a quick fix – you need to be in it for the long haul if you want to see real results.
If you'd like to find out more about how to improve your SEO strategy, why not download our beginners guide to Keywords?