If we were writing a blog about how important SEO is to your inbound marketing a couple of years ago, we would have probably focused on two main things: keywords and how placing them in your content could help to boost your website's ranking on search engines, and inbound links, which prove your authority and knowledge of the search topic. Fast-forward two years though, and it's a totally different ballgame. Thanks to updates such as Penguin and Panda, Google has made a lot of changes over the past few years – and with even more changes in its algorithm recently, there are set to be momentous shifts in search and digital SEO solutions on the horizon. In today's SEO strategy, whilst keywords and links are still important, they are no longer stand-alone primary factors – and as dynamics such as mobile search, Google AMP, and social media come into play, digital SEO solutions are already starting to shift. Read on to discover more…
The importance of mobile search
We now live in a mobile era. In fact, in today's technology obsessed world, unbelievably more people have access to mobile phones than toilets (we'll just give you minute to let that sink in…). The truth of the matter is that we have moved firmly into a mobile-first world, and digital SEO solutions are changing as a result. 80% of internet users now own a smartphone, and according to Google, 61% of mobile searchers who land on a non-optimised website will immediately leave the site and return to Google to find one that's easier to read, with 40% going on to visit a competitor's site instead. All of this means it's more important than ever to build your site using responsive design so it can automatically scale up and down to fit the device viewing it. Not only will using responsive design keep more visitors on your site, but it will also help with your search engine rankings too, with Google actually penalising separate mobile sites that redirect users to a different mobile homepage. So if you want to boost your rankings and keep users browsing your site, make sure you include responsive design as part of your SEO strategy to optimise your inbound marketing.
Ramp up your rankings with Google AMP
Whilst we're talking about all things mobile, if you haven't already jumped on the Google AMP (Accelerated Mobile Pages) bandwagon, it's time to get in on the action and mark up your web pages for a better mobile experience. Google AMP was launched back in 2016 as a framework for creating fast-loading mobile web pages designed to improve both speed and user experience in order to make the web better for everyone. The goal behind AMP is to enable the creation of consistently fast, beautiful and high-performing websites across all devices so you can get information across to your audience as soon as possible. And whilst AMP alone won't boost your ranking, it's not a secret that speed matters in SEO - and if your website is getting more clicks because it's faster to load, it will climb up the rankings because it's seen to give more value to users. Not only that, but news sites that follow AMP specifications are now actually getting special treatment from Google, too, with AMP optimised news stories appearing at the top of mobile search results - so it can't hurt to get ahead of the game and get your site AMP optismised in case all AMP sites are given preferential treatment in the future, right?
The impact of social
A few years ago the best type of inbound link you could possibly get to boost your inbound marketing was from a website that had a lot of authority, with inbound links acting as a way to verify your site and set you apart from the competition. This hasn't changed, but there are now other ways that you can achieve an authoritative link too, making it easier than ever before to climb up those rankings. How? With social media, of course. And as a result, search engines have started to change their results to factor in a searcher's social connections too, which is making social media more important to your digital SEO solutions and inbound marketing than ever before. Whilst Google have consistently flip-flopped between whether social is a factor in SEO ranking, social media is undoubtedly an incredibly important digital SEO solutions tool. After all, if you create interesting content it will be popular on social media - and if people like it and link to it, that will boost your rankings. Social media might not be a direct ranking factor, but it's really no surprise that sites with the highest ranking positions also have a strong social media presence. And with billions of people on social media across the world, there's no better place to start building an audience and collecting those links and shares.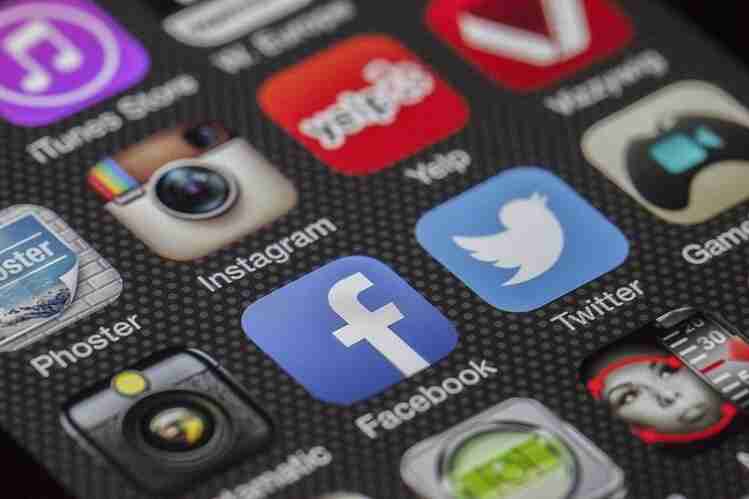 Understanding intent
Traditional digital SEO solutions were all about keywords and making sure your titles, URLs and content were full of them. However, since the initial introduction of the Hummingbird algorithm way back in 2013, Google has been getting consistently better at interpreting conversational language and understanding the intent of a search rather than just focusing on a series of keywords – and over the years, searchers have started to type questions directly into Google rather than just search terms. Not only that, but search engines are also getting much better at understanding the context under which users are conducting searches – and nowhere is this more evident than in the spread of localised search. Approximately 3 billion search queries contain local terms every month, with 30% of Google searches being for local information[5]. As a result, search engines are starting to make it easier to find local information – which means that going forward, marketers should consider both personalisation and optimisation together. And as users start to see more and more of their world adapt to their history and interest, their expectations of companies will follow, so it's important to make sure your SEO is ready for this change.
You may well have already started thinking about digital SEO solutions and making changes to your inbound marketing strategy to adapt to the new world of search – but if you haven't yet, don't panic. We're just at the beginning of this period of change and there's plenty of time to adapt. However, it's definitely worth starting to think about your digital SEO solutions and how you will make these changes in the future.
If you would like to find out more about SEO and how you can keep up with trends in 2018, download our beginner's guide to find out more:
Or alternatively, why not contact us today for an SEO health check to see how you can future-proof your SEO solutions.