The digital era

is making waves...
Whether we're in the market for a new phone, a car, or a different type of cereal, the digital era has changed how we decide on what we buy, and when we buy it.
No longer do we talk to a sales rep first. Instead, we browse the internet to research exactly what we're looking for, reading a wealth of information and reviews from existing customers.
Only when we're settled on a decision do we approach the business we'd like to buy from. In 2011, Google defined this critical new marketing moment as the 'Zero Moment of Truth'.
Put simply, it's when people immediately turn to the internet, taking charge of the information they want to gather rather than having it pushed on them by marketers.
"Engagement with the customer today isn't just pouring a message
down on their head and hoping they get wet."

- Bob Thacker, Gravitytank strategic advisor
More and more inbound marketing packages are becoming available for business owners and marketing managers who want to get this new way of marketing right the first time.
It's a great way to take the stress out of marketing and start seeing positive results.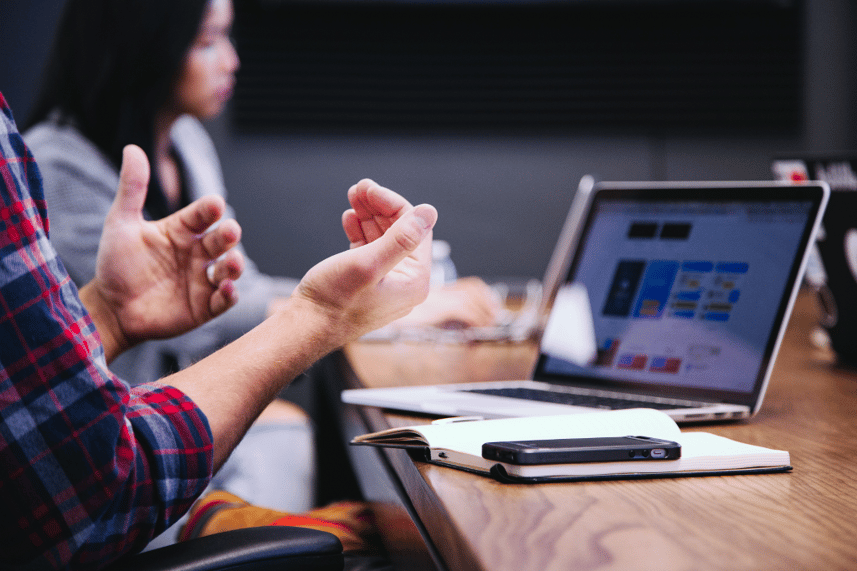 What does this new way of marketing mean?
Well, it means marketers have had to adopt a whole new strategy to get the attention of consumers and pull them into their business. And that's where the inbound methodology comes in!

The inbound methodology is a multi-stage process where strangers are turned into customers and, ultimately, promoters of your business. This transition occurs over three basic stages: attract, engage and delight. It looks something like this:
The attract stage involves creating great content, such as blog posts, to offer useful information to all those people out there who are scouring the internet before making the decision to buy.
If your website has loads of super helpful articles all about what you offer, the more likely it is that these people will stick around and, hopefully, choose your business.
Once you've attracted people to your website, you'll need to convert them into leads by getting them to enter their contact details in exchange for a valuable item - a free downloadable guide, for example.
Once you have these details, you can keep them up to date by occasionally sending them more useful content from your blog, to keep your business at the front of their minds.
The aim of these methods is to provide the best service to your leads so that they choose you over your competitors. But it doesn't stop there!
Delighting your customers is just as important as attracting them in the first place - you want them to come back to you and, essentially, promote your business to others.
For more detail into how the whole inbound process works, check out this article.
So, you want to get on board with the inbound methodology, but how do you get your boss to agree?
As it turns out, it's not quite as simple as persuading your partner to get a mid-week takeaway - there are certain steps you need to take and important points to remember when selling the idea of inbound marketing packages...
1. Do your research
You need evidence that the inbound methodology works. Prepare for your pitch by gathering current internal performance numbers and providing proven solutions to improve them.
How much budget is your boss spending on outbound marketing methods that are now considered out of date? Can these methods be tracked? Do they know how many people responded to that flyer? Could they save a considerable amount by switching to inbound?
Make sure that you can back-up all of your points with research so that you have facts to strengthen your point. For example, stats such as "57% of business purchase decisions are made before engaging with sales teams" is difficult to argue with!
2. Take the company's goals into account
Once you've done your research and made your arguments for adopting the inbound methodology, you need to set out how exactly it will make a positive impact on the business.
You need to tie it all into the overall vision and goals of the company - provide context to your points, describing how goals will be met by implementing proven techniques.
For example, if you have a goal of obtaining more leads, you could argue that inbound practices produce 54% more leads than traditional outbound practices, such as print advertising and cold calling.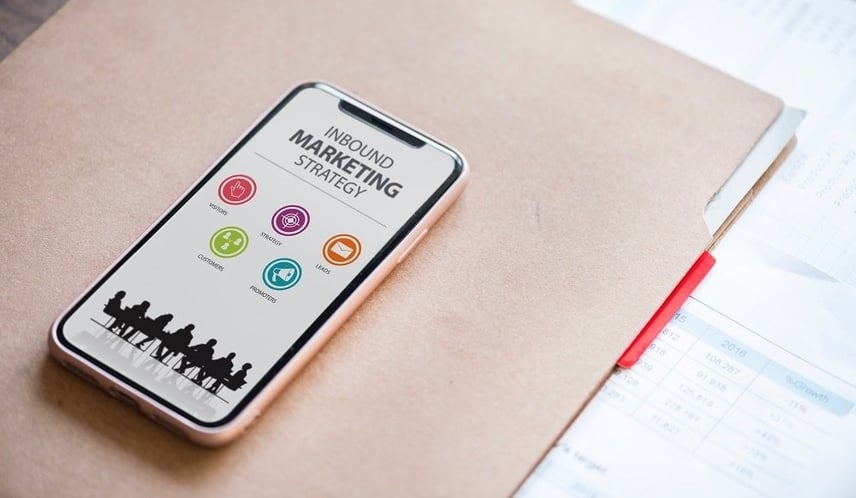 3. Don't forget to talk about the budget
It could be tempting to avoid the subject completely - talking money is scary, we know. But you'll need to be prepared to answer key questions from your boss about the costs involved. Again, ensure you have measurable data and context to ensure you have the best chance of success.
The Inbound methodology aims to provide return on investment (ROI) across all channels, and it's more than possible to track and measure estimated ROI on certain spends, whether that's paid advertising, pay per click, or elsewhere.
4. Work with an inbound marketing agency
An inbound marketing agency will be able to help you to identify the areas of improvement quickly, offering specific ways the inbound methodology could work for your company. Many company bosses think that if they have a marketing manager, then they don't need a marketing agency.
However, an agency offers a range of skills and knowledge as part of their inbound marketing packages that are impossible for just one person to have...
The Angelfish approach
Here at Angelfish Marketing, we work with business owners and marketing managers to help them reach their marketing goals and facilitate the strategy they have, offering a range of inbound marketing packages to find one that suits our clients' individual needs.
That's why we offer a free initial marketing report and consultation to assess your current marketing efforts and what you can do to improve your results. It includes…
One-hour consultancy with an inbound expert

Social media review

Website analysis

SEO audit

Content review
Once you have all the information from this audit, you'll clearly see where inbound can help grow the business in a cost-effective way. And, when your boss agrees to it, working alongside an agency will support you in executing the strategy and reaching your marketing goals.
From putting together a Growth Plan to using tried and tested methods, you can rest in the knowledge that you have the support of an experienced team behind you.
"In four months working with Angelfish, they have helped deliver 11x more
visitors through organic traffic and a 72% increase in sales qualified leads
that has led to multiple new business wins. I couldn't recommend them more."

- Daniel Berry, Commercial Director at Digivante.
It's time to get your boss on board! Get started today by arranging your free marketing report and consultation here: