If your business doesn't have a blog, it might be time to reconsider. 55% of B2B content marketers say blog content creation is their top inbound marketing priority and B2B marketers who use business blogs receive 67% more leads than those who don't.
What's more, marketers who prioritise business blogging efforts are 13x more likely to see positive ROI. Basically, blogging is an all-rounder. It can help you build your online presence, promote yourself as an expert in your field and attract quality leads to your website.
But whilst blogging is relatively easy in itself, creating a successful blog takes work. So if you're ready to start writing your business blog, make sure you ask yourself these questions first...

Before you start writing a business blog, ask yourself these questions:
1. Who am I talking to?
Before you start thinking about topic ideas, you need to know who it is you are writing your business blogs for. Who is your target audience? It's tempting to say "everyone", but try and be precise.
For example, if you specialise in recruitment, do you want to reach out to hiring managers at financial organisations, or hiring managers at medium-sized financial firms in a 50-mile radius who are looking at embracing digital recruitment strategies in the next year?
Put yourself in the shoes of your buyer personas and think about what they want to read; you need to write in a way that will appeal to them, and also talk about things that will interest them. (Hint – if you're not sure about who your buyer personas are, download this guide to creating your personas!)
Think about their goals, their challenges, their worries – and how you can help. Then make sure you keep these things at the forefront of your mind throughout the writing process.
2. Why should they care?
This leads us on to our next point: now that you've decided on your target audience, are your ideas relevant? We don't mean to come across as brutal but the fact is, there are thousands of different blogs out there covering all manner of different topics and industries.
So, if you want to make sure your blog stands out from the crowd, you need to add value. Your blog needs to be relevant and should benefit your readers in some way, enhancing their knowledge or solving a problem they are facing.
Again, it's important to be as specific as possible to keep your writing focused and relevant.
Let's take a look at our hiring manager again: financial recruitment itself is a pretty vague topic, but 'how to use digital recruitment techniques to transform your financial services recruitment' solves a specific problem.

Still stuck for ideas? Then take a look at what your competitors are doing – you might just find gaps in their content that you can fill!
3. Have I done enough research?
So, you've identified your audience and you've come up with some tantalising titles. Next up, it's time to get down to the nitty gritty and start researching your blog articles.
Google now judges content based on its quality and how relevant and interesting it will be to those it's targeting, so make sure you thoroughly research your topic and see what comes up, making a note of the most relevant information and powerful statistics.
Add in your own professional opinions as well to give it a boost and show your readers that you are thought leaders and industry experts.
Remember – your content needs to add value, so it's important to make sure your blog posts are detailed enough to be worth reading and relevant to the latest news and developments in your sector.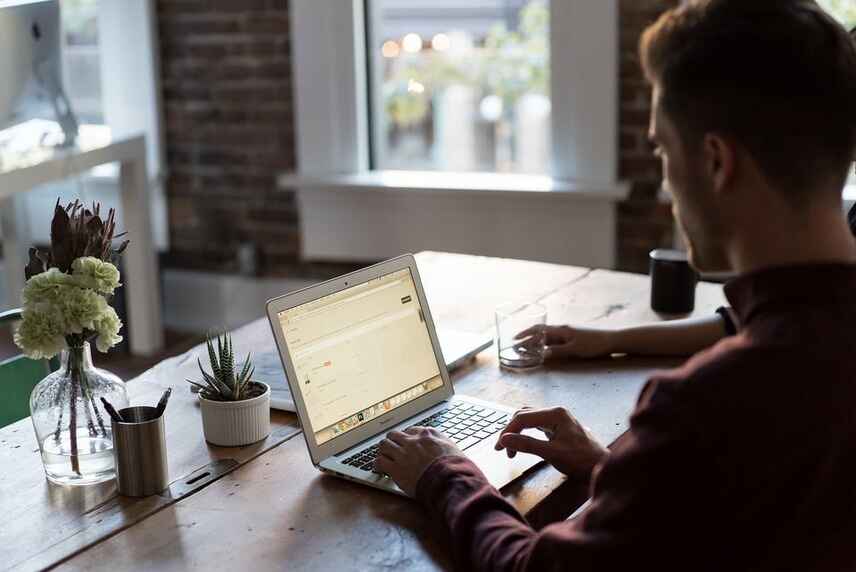 4. How often should I post
We're sorry to break it to you, but the majority of business blogs out there don't make it. Why? Because all too frequently, businesses start a dialogue with their customers and don't keep it up. If you're not going to keep a consistent dialogue and share regular content to build your following, it's better not to bother at all.
Top blogs and websites post several times per day – but it's not just about quantity, quality is important too. Remember, you want to add value, so a couple of posts a week is a good place to start.
The important thing is no matter how frequently you post, make sure you remain consistent. If your visitors are used to enjoying new content from you three times a week, they'll expect you to keep that up. No matter how brilliant your writing is, no one wants inconsistency so make sure you have enough time to stick to your (realistic!) schedule.

5. How long should it be?
There has been debate in recent years about the ideal blog length. Originally, people were posting blogs of up to 600 words, but Google now seems to favour longer posts of around 1,500 words.
With longer content, people will spend more time on your blog, and because you can go into more depth and add more value, there is a better chance that your content will get shared as well.
The important thing here is to write lengthy posts without compromising on the quality. It shouldn't seem repetitive and look like an attempt to merely boost your word count – remember, it's all about value!

6. Have I got enough time to commit to it?
So, in an ideal world, you're going to be writing and uploading two or three pieces of high quality, optimised content every week. Yep – maintaining a blog is a time consuming process, so before you commit to writing a business blog, you need to make sure you have enough time and resources to do so.
If you can't write everything yourself, you could consider using freelance writers, or, alternatively, you could outsource your blog writing to an expert agency.



7. How am I going to promote it?
If you write a blog and nobody reads it, will it have a positive impact on your business? Um, probably not. It's like the saying "When a tree falls in the woods and there is no one to hear it, does it make a sound?". Well, if you write a blog and no one reads it, will it be worth it?
A successful blog should have a regular stream of readers and frequent website visitors to boost your brand, which means you need to have a solid marketing strategy for promoting your blog, from social media to SEO.
Go back to your personas and think about where they will look for information: if we're targeting our hiring manager, LinkedIn is going to be a good choice, whilst if you're targeting candidates on your clients' behalf, Facebook could be worthwhile too.
It's not just about creating content – if you want your blog to be an effective part of your inbound marketing strategy, you need to make sure it's seen by the right people.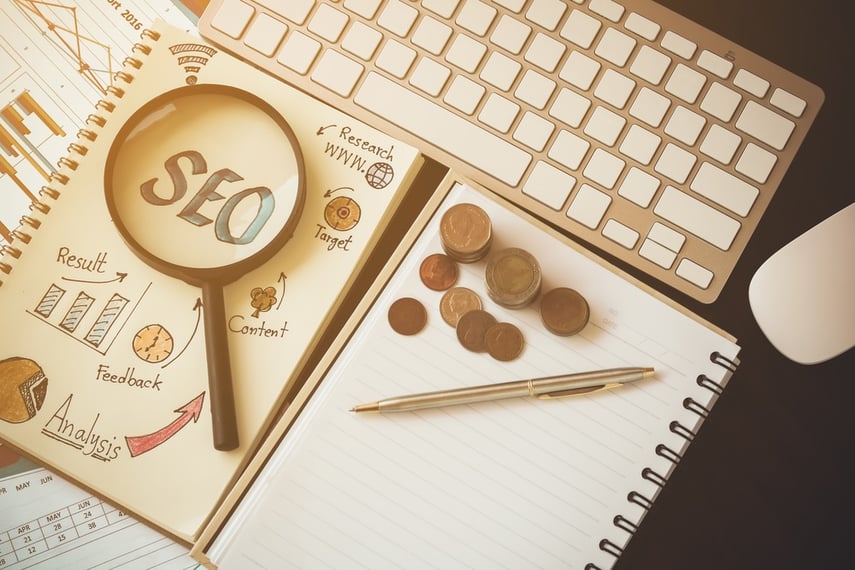 8. Do I have an SEO strategy?
This leads us nicely on to our next point. If you want to get ahead of other businesses blogging about the same topics, you need a solid SEO strategy. Start by conducting some in-depth keyword research so you can find the most relevant keywords your target audience will be searching for, and then make sure your keyword features in your article at least three times (but at the same time be careful to avoid keyword stuffing!).
You should also include a meta description and page title, and be sure to link out to relevant industry websites as well. You could even get in touch with relevant websites to see if they will link some of their content back to yours to help boost your blog ranking and make sure it gets seen!
9. How will I measure success?
If you've made it this far, congratulations – you're well on your way to creating a business blog that interests your target audience and you've most likely got a solid strategy in place to make sure the right people read it!
But how can you know whether or not your blog is being seen by the right people and if they are interacting with it? By using metrics to track how your content is performing.
By tracking your blog posts, you'll gain valuable insights into what your target audience are lapping up and what they're not so keen on, which means by monitoring their behaviour in this way, you can tweak your future blogs to make sure they hit the right spot. To find out more about how to measure success, read this blog.

Do you feel ready to write a business blog?
If done right, a business blog can be a really powerful part of your market toolkit and can help to get your business in front of the right people.
If you're thinking about starting a business blog and need further guidance and advice, contact Angelfish Marketing today to see how our expert content team can help!