In a world of increasingly stretched budgets and advancing marketing methods, you may not know which strategies to use to boost your business's brand and reputation.
However, inbound marketing could help you to reach your target audience and get more customers in a highly cost-effective manner.
Inbound marketing is simply a marketing method based on attracting customers through content and interactions. The key to a successful inbound marketing strategy is that this content and these interactions are relevant and helpful to your customers, which builds your brand, creates true customer loyalty and transforms your customers into brand advocates.
But how much of your inbound marketing budget will have an impact on your marketing strategies cost?
It's a fair question and one that many businesses are keen to answer.
Inbound marketing is a highly effective marketing solution. On average, businesses spend significantly less on their inbound marketing compared to traditional outbound techniques. However, over 50% more leads come from inbound marketing services.
Inbound marketing is also a long-term and ongoing solution. There are a range of inbound marketing services and strategies available to your business. For example, you may decide to invest in a blog or create a series of targeted landing pages. As a result, its cost can vary greatly depending on the extent and range of strategies you decide to adopt.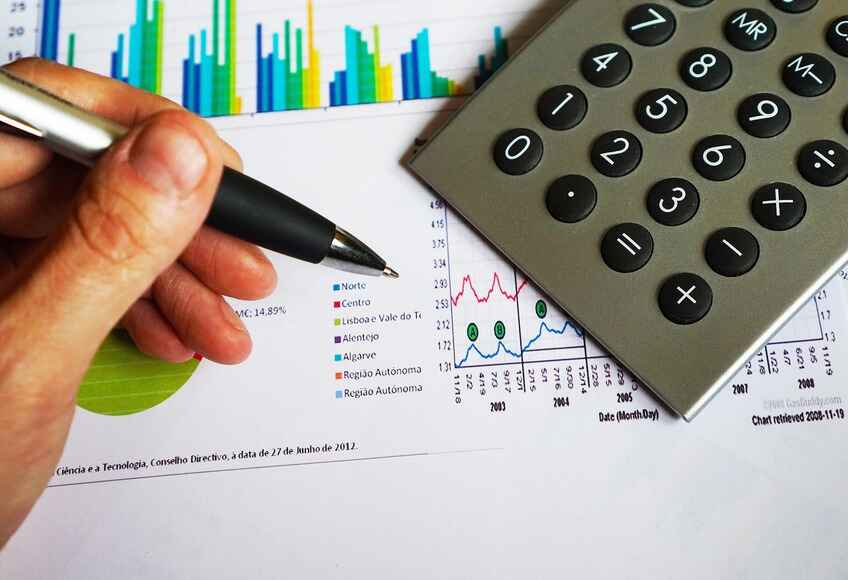 Outbound vs inbound cost and your ROI
The inbound marketing budget is difficult to gauge but it may surprise you to know that, on average, an inbound lead costs 61% less than an outbound lead. As a result, customer acquisition is more cost effective for businesses that predominantly use inbound marketing strategies, compared to those from outbound means.
What's more, and when properly implemented, inbound marketing solutions are up to ten times more effective than outbound methods for lead conversion.
You'll also need to measure the ROI of your inbound marketing services - and there are several different ways you can achieve this.
While these stats are encouraging, they won't give you a clear indication of the cost of your inbound marketing strategies. Let's break some of the major inbound marketing cost areas down now:
1. The software cost
Investment in marketing software to optimise your inbound marketing services is often a costly, but necessary, expenditure. Such marketing software will help you to more effectively analyse your inbound marketing services and identify areas of improvement. You can keep track of your campaigns and the number of leads each one is generating. As a result, it will prevent you from further investing in failing inbound strategies.
Marketing software is not a cheap option. For example, the pricing for HubSpot's marketing hub suite of software, which enables you to run inbound marketing campaigns, ranges from £42 per month for the starter package up to £1,960 per month and upwards, depending on the range of features that you require.
2. Content creation costs
Once your inbound marketing strategy has been developed, it's key to publish content on a regular basis. A company blog, for example, is a great way to utilise your keyword research and draw traffic to your site. And, by generating relevant content for your users, you'll build your brand and give users a credible reason to visit your site on a regular basis.
However, creating good copy takes time and practice - the average post takes more than three hours to write. What's more, longer, in-depth blog posts generate nine times more leads than short ones.
You may struggle to generate the required volume and quality of copy with your current resources. So, you may want to introduce an in-house writing team or work with an external agency to create your copy.
The stats for quality copy are striking. Research reveals marketers who prioritise blogging efforts are 13x more likely to see a positive ROI. Further studies reveal companies that publish 16+ blog posts per month get nearly 3.5 times more traffic and generate 4.5 times more leads than those that publish between zero and four posts per month.
3. PPC costs
Pay-per-click (PPC) is an essential part of an inbound marketing budget. If your campaigns are successful and optimised correctly, your investment in a PPC campaign can generate a great return. For example, stats from the Google Economic Impact Report reveal businesses make an average of $2 in revenue for every $1 they spend on Google Ads (formerly Google AdWords).
How much you decide to spend on your PPC advertising depends on the goals of your campaign, such as the number of leads you want to generate and the competition of the keywords within your sector. The average cost per click in Google Ads across all industries is $2.69 - but the average spend is $6.75 for the legal services industry and your average CPC spend is $6.40 in the consumer services sector.
Don't forget it takes time
While you can employ a handful of inbound marketing strategies to see quick results, inbound marketing is usually a long game. It can take time for the results of your inbound marketing campaigns to be seen, particularly if you're competing against established businesses that already command a large online presence.
It also takes time to optimise your inbound marketing campaigns and to ensure they are working as effectively as possible. In other words, you have to make sure you allocate enough time to get your inbound marketing strategies right. When you do, there's a knock-on effect and inbound marketing can actually help make more your team more efficient in a number of ways.
In short, you need to be patient with your inbound marketing services.
In conclusion
The benefits of implementing an inbound marketing strategy far outweigh its cost. An effective inbound marketing budget can help make your team more efficient, substantially reduce your cost per lead and the right software will help you easily analyse your campaigns to ensure you're spending in the right spaces.
If you want to learn more about how to attract today's new buyer to your business using inbound marketing, download our free Inbound Marketing Guide today.