In today's fast-paced world, the way people buy is changing - and therefore the way we market to customers is changing too. Tired traditional techniques are being cast aside, with new digital methodologies such as inbound marketing services taking centre stage. You can find out more about inbound here - but in a nutshell, it's all about using clever content to attract prospects to you and build lasting relationships. However, as well as appealing to clients, inbound has a number of benefits for your marketing team too - including increased efficiency. Read on to discover how inbound can help make your team more efficient…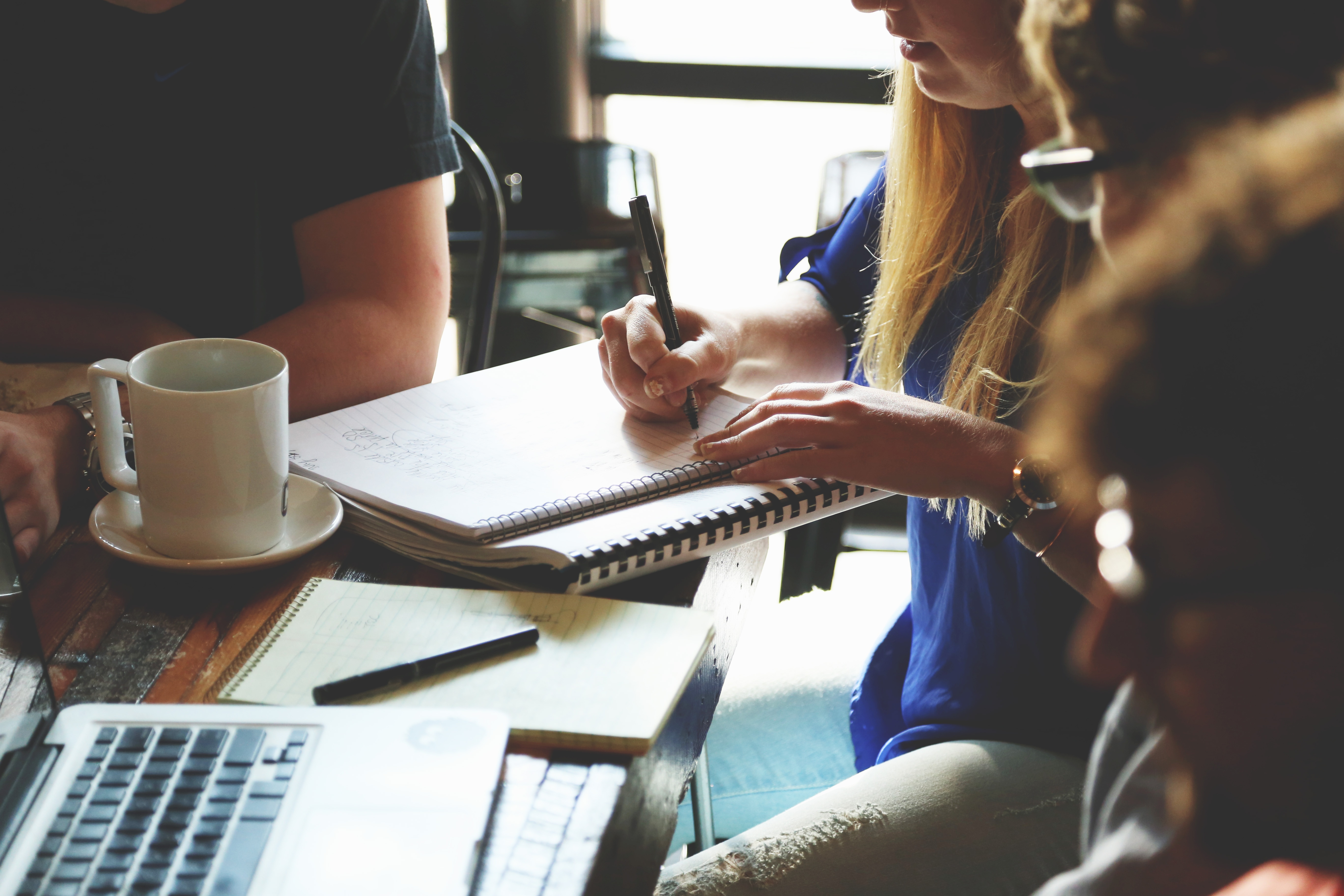 1. It can make sure your website is working hard
Inbound marketing services and the use of software reduces the need for web developers or IT support, making it easier than ever to publish blogs, create CTAs, share on social and more - all from just one platform. In fact, inbound platforms such as HubSpot have tons of tools available to make your website work hard for you:

Blogs
Easy to format blog posts make editing your content a walk in the park so you can publish quality blog content that's optimised to drive traffic and deliver leads. Inbound software such as HubSpot has a whole host of integrated blogging tools, from easy-to-use templates and as-you-type keyword suggestions. There's even an editorial calendar that allows you to schedule posts to go out when you want, saving you time and making sure there are no hold ups or delays so your marketing plan stays on track. Pretty cool, huh?

Social media management
Once you've created your blogs, inbound marketing software enables you to link your content to various social media accounts, so you can schedule and publish content from different accounts at times chosen by you to help attract potential customers to your website. Not only that, but it also allows you to monitor brand mentions and track engagements too so you can communicate with the right people at the right time.

Landing pages
Once people start arriving at your website, you need to capture their details before you lose them. Inbound marketing software helps you do exactly that by providing user friendly editing tools and mobile optimised templates so you can create landing pages that look perfect across all devices. From personalised landing pages that automatically change content depending on who's viewing it, to fully-optimised forms that capture your visitors' details, it's never been easier to make sure your landing pages are ready for action.

CTAs
Inbound marketing also allows you to easily create engaging calls to action that visitors can't help but click on. You can add buttons and pop-ups across your website with user-friendly templates, and because you can also strategically position your CTAs throughout your site, you can make sure you're engaging with the right people at the right time. If that wasn't enough, you can also measure performance to improve your click through rates over time too.
2. It allows you to send emails that encourage engagement
Inbound marketing isn't just about appealing to customers in the short term. It's about nurturing your relationships over time to turn them into loyal supporters and brand advocates - and one of the ways to do this is by email. However, there's nothing worse than putting a ton of time and effort into your emails only to be faced with low open rates. And that's where inbound comes in, helping you monitor your email marketing so you know what's working and what's not, and enabling you to make any necessary changes so you can stop wasting time on tactics that just aren't hitting the spot. From personalising subject lines and tailoring emails to each subscriber to segmentation to boost open rates, inbound can help you ensure your emails are relevant, rather than spending time pointlessly firing out messages that are getting deleted. Not only that, but you can also schedule your campaigns and test different times and time zones to achieve higher open rates - and all without a designer or IT support!


3. It lets you track what you're doing and monitor results
Inbound marketing is a long term strategy. It takes time to attract new visitors and convert them - so it's important you use that time wisely. If you're going to successfully use inbound to grow your business, you need to constantly analyse your strategy and make adjustments as and when needed. But with 40% of marketers saying that measuring marketing activity is one of their top challenges, how can you easily measure ROI without reducing efficiency? Well, one of the great things about inbound is that it can provide you with a clear measure of your marketing success, delivering insight to your entire funnel so you can see what is and isn't working and get a clear picture of what's going on so you can try new tactics. And the best thing is you don't have to use six different bits of software and spend ages formatting excel spreadsheets to make your reporting work. With inbound it's all doable in one platform so you can assess the performance of your campaigns and easily create reports, empowering you to deliver actionable insights, and fast - so you can spend more time on tasks that will help you grow your business.


4. It aligns sales and marketing teams
38% of sales representatives say that it's getting harder to evoke a response from prospects in today's business world - which is why inbound marketing services are needed to understand consumer behaviour and improve sales efficiency. By aligning marketing and sales teams with common goals and clear communications tactics, inbound enables them to work hand in hand, feeding insight back and forth to refine and tailor the way leads are dealt with through every stage of the buyer journey. Both the sales and marketing departments are key to an organisation's success, and inbound joins the sales and marketing teams together, enabling them to utilise and distribute information to drive leads, increase conversions, nurture existing customers and ultimately work towards the same goal. And when you think that companies with strong sales and marketing alignment achieve 20% annual growth rate, it's definitely worth it!
Conclusion
Using inbound marketing software can help to improve the efficiency of your marketing team in a number of ways. From reducing the need for developers and IT support to simple reporting and social sharing, inbound marketing allows you to use just one platform to do everything rather than five or six tied together. If you'd like to find out more about inbound marketing and how it can increase efficiency across your marketing department, download our essential guide to inbound marketing here.