Although digital marketing's popularity has soared within recent years, many marketers today are still using traditional marketing methods to generate leads for their businesses.
But which one is best for you? Inbound marketing or traditional marketing methods?
Here's how they both stack up...
Inbound focuses on earning trust
HubSpot Inbound marketing is based on the practice of creating and promoting content that engages with your target audience, provides them with value and builds trust.
These prospects then want to find out more about what you have to offer, so they visit your website. When they arrive, you capture their details and continue to reach out to them with more valuable, targeted content – until they are ready to become customers.
Through a combination of content marketing, social media marketing, and search engine optimisation, you gradually increase your brand's visibility until you are generating a steady stream of engaged prospects to your website who are keen to find out more about what you can offer them.
In short, it's all about getting found by the right people rather than going out in search of them. Check out our guide to inbound for more information.
Traditional marketing is becoming less relevant
Traditional marketing is how things used to be done. And as any inbound marketing expert will tell you, for many businesses it just doesn't cut the mustard anymore.
Advertisements in newspapers and magazines, cold calling, TV ads, radio ads – these are all types of traditional marketing that are becoming less appealing to smart businesses.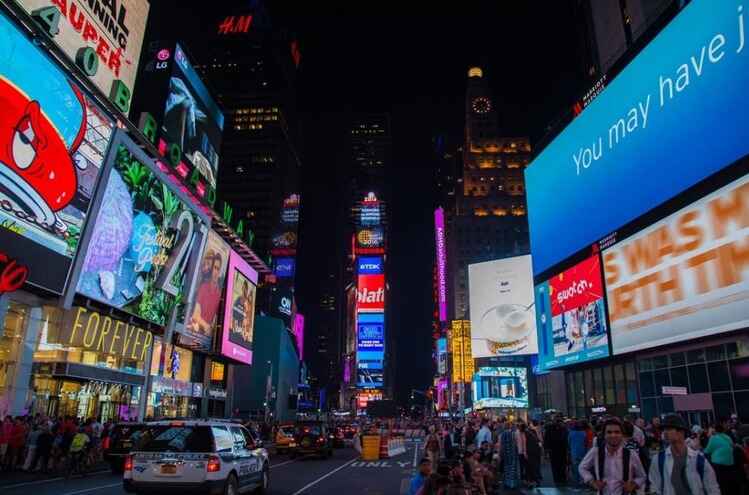 When you buy an ad in a newspaper, you reach a large number of potential prospects – but the cost for even a single ad can be too much to generate significant interest.
Advertising can also be disruptive as it relies upon interrupting prospective customers to get noticed and push them to buy your products. These types of traditional marketing methods offer little to no value for prospective or existing customers. They aren't offering solutions to their prospect's problems by establishing a relationship and gaining their trust over time.
Investing in inbound makes sense
HubSpot inbound marketing is focused on building relationships with prospects and current customers by focusing on non-interruptive communication. The modern customer is savvier than ever and they don't want to be sold too. They much prefer making their own informed decisions.
Customers today seek value and informative content which solves their problems. Offering prospects this type of content will help build new relationships with prospects and solidify existing ones with current customers. You don't have to rely on making the sale the first time a prospect lands on your site. Instead, you target them very specifically with more content, segmenting your email lists to ensure you are providing relevant content. Although inbound marketing is entirely digital, there is still an opportunity to build human relationships.
Inbound might be completely new to you, but it is one of the best ways to market your business online. By creating valuable content and getting it in front of the right people, you:
increase trust in your brand

demonstrate your authority

create a positive impression of your brand
Done properly and consistently, inbound generates a constant stream of traffic. With an ad, you stop generating traffic as soon as the ad stops running. But with HubSpot inbound marketing, old content – especially evergreen content can continue to draw targeted traffic to your site for months and years to come. Although, this content does need to be optimised correctly for search engines so it will rank and attract new visitors. Check out this article from Hubspot about to how to optimise your blog content for search engines.
In addition to this, the cost difference between inbound and traditional marketing methods is exponential too. Traditional marketing methods offer no solid method of tracking ROI. For example, you can't track paper advertisement views or control who they are targeting apart from the paper you select. You are unable to target people on their behaviour, their interests or their income as you are simply targeting everyone and hoping for a conversion. However, inbound methods would enable you to target these areas and see a trackable conversion rate.
Provide value, increase trust, win repeat business
Online, people are searching for solutions to their problems. They want information and answers. They want positive user experiences. If you can provide it to them, you can win their trust – and their business.
Don't force your brand upon your prospects. Create content that matters, and let them find you – for many months and years to come.
Learn everything about inbound
Now is the perfect time to start taking advantage of inbound. So get ahead of your competition, start building up meaningful relationships with your target customers, and start winning online – it starts by downloading Your Essential Guide to Inbound.