It seems like everyone and their mum is on Facebook these days, constantly scrolling through endless status updates and videos of dogs doing daft things. Everywhere you go, you see people staring at their phone screens – on trains, tubes, buses, and even as they walk down the street. With 2.27 billion monthly active Facebook users globally, and 32.6 million active users in the UK alone (yes, that's 50% of the UK's entire population!), it's fairly likely that the majority of these people are on Facebook.
Knowing this, it's clear to see why businesses want to advertise on this platform. Plus, now that Facebook owns Messenger, WhatsApp, and Instagram – which also has over 1 billion combined users in the UK – its potential reach is massive. Some businesses, however, refrain from advertising on Facebook because they're not convinced that their audience is even on the platform. But with 1.49 billion daily active users, they'd seriously be missing out!
To get a good idea of the potential reach Facebook has, the popular newsletter, The Daily Mail, has 2.5 million daily readers (which is just a fraction of Facebook's daily users) and is still considered an influential medium. But do Facebook ads work? In this blog post, we take a look at exactly that.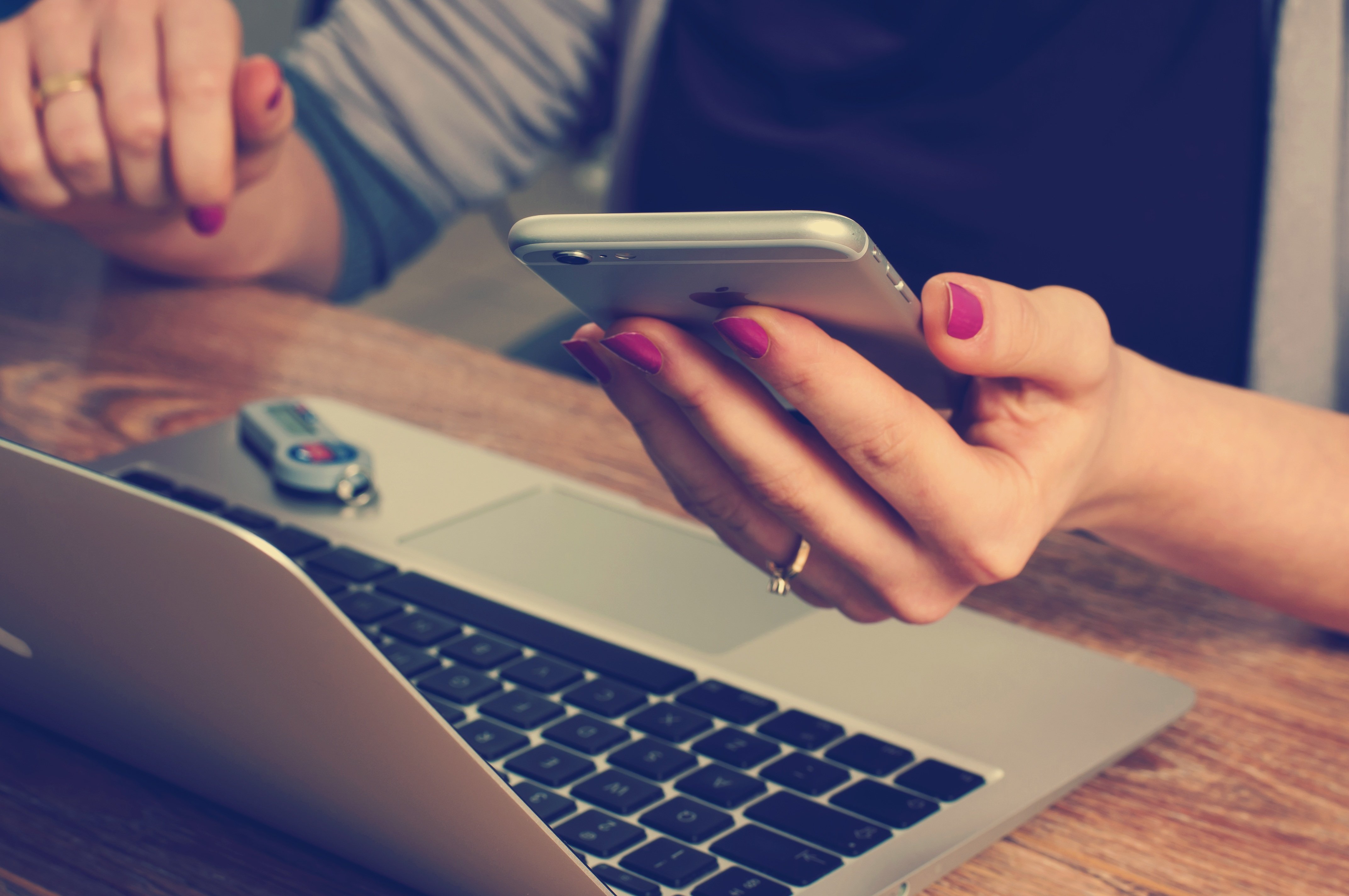 Facebook ads: Buffer's case study
Social media scheduling platform, Buffer, carried out an experiment to see what a minimal investment of $5 on Facebook ads could give them. They targeted 18-65 year olds in the US, who were interested in social media. Placing the ad within the news feed and right-side column, they got an average click-through rate of 0.95%. With an average cost per click of $0.97, they got the following results:
9 page likes per day

1 click to their homepage per day

A reach of 787 people
So, as you can see, results are still generated even on a small budget! To take a look at the other end of the scale, let's see what happens when you throw more money at your ad…
Noah Kagan of AppSumo and SumoMe spent $3 million on Facebook ads to bring traffic to his website, increase his email subscription, and later sell them his product. Each email lead cost him $3, but when some went on to buy the product, it ended up giving him $267 in net profit. Of course, you don't need to throw millions into Facebook advertising like Mr. Kagan, but starting with a smaller budget will allow you to see what sort of results you get.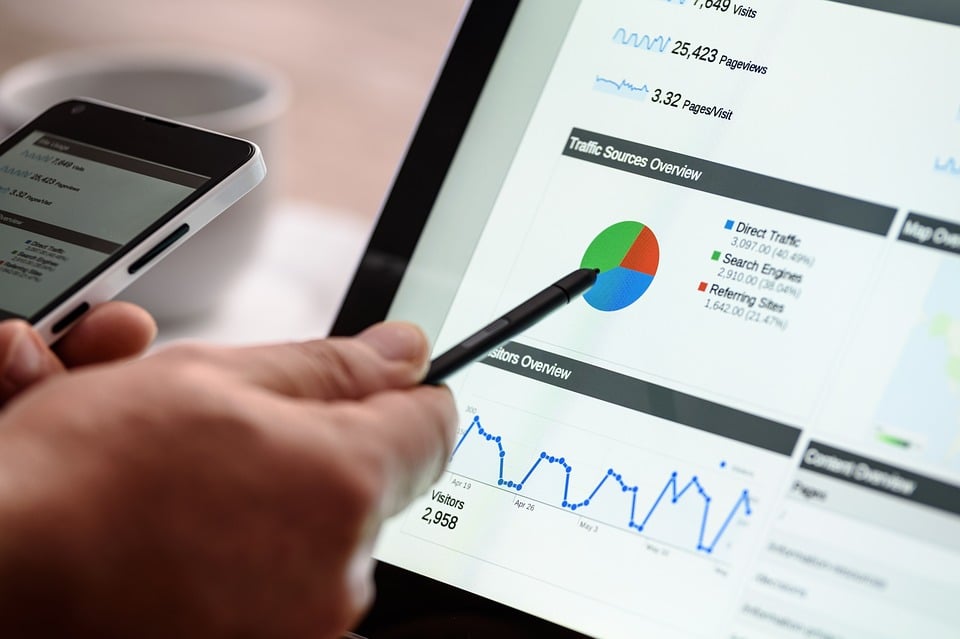 So it works, but only if you know your stuff...
With 62% of small businesses saying that their Facebook ads miss their targets, it's clear that some people just aren't confident in investing in paid advertising yet. And this is understandable; who'd want to part with their hard-earned money if there's no guarantee of a good ROI?
But general posting on social media just isn't enough anymore; your customers don't necessarily see every single one of your updates (unless they are hardcore fans!). This is because when you post to Facebook, the algorithm is programmed to show your post to just a smaller group of users first. If your post receives enough engagement (likes, shares, comments etc.), only then is it showed to a larger group. And even if your customers do see your post, not everyone will click through to your site.
Therefore, Facebook advertising is becoming a vital part of marketing, especially to see an increase in website traffic, leads, and – ultimately – brand awareness. So, to ensure you have the best chance of success, there are steps you can take when planning your Facebook ad...
1. Select your campaign objective
What is your goal? What do you aim to achieve from your Facebook ad? Knowing your objectives of your campaign is vital to running a successful Facebook ad.
When you create your ad, Facebook offers 11 different options within its ad manager:
store visits

conversions

product catalogue sales

lead generation

installs

video views

engagement

reach

traffic

local awareness

brand awareness
Once you've identified your goal, you could use these objectives strategically. For example, you may want to start with a goal to increase your website traffic. In this case, you would start with a traffic ad. Next, you could then use a conversion ad to offer your leads something of value, such as a free download. Finally, to push for sales, you could run a lead generation ad.
All in all, you have attracted, converted, and closed new customers, which is essential to the inbound methodology. Your objective will affect the type of ad format you use – but more on this later!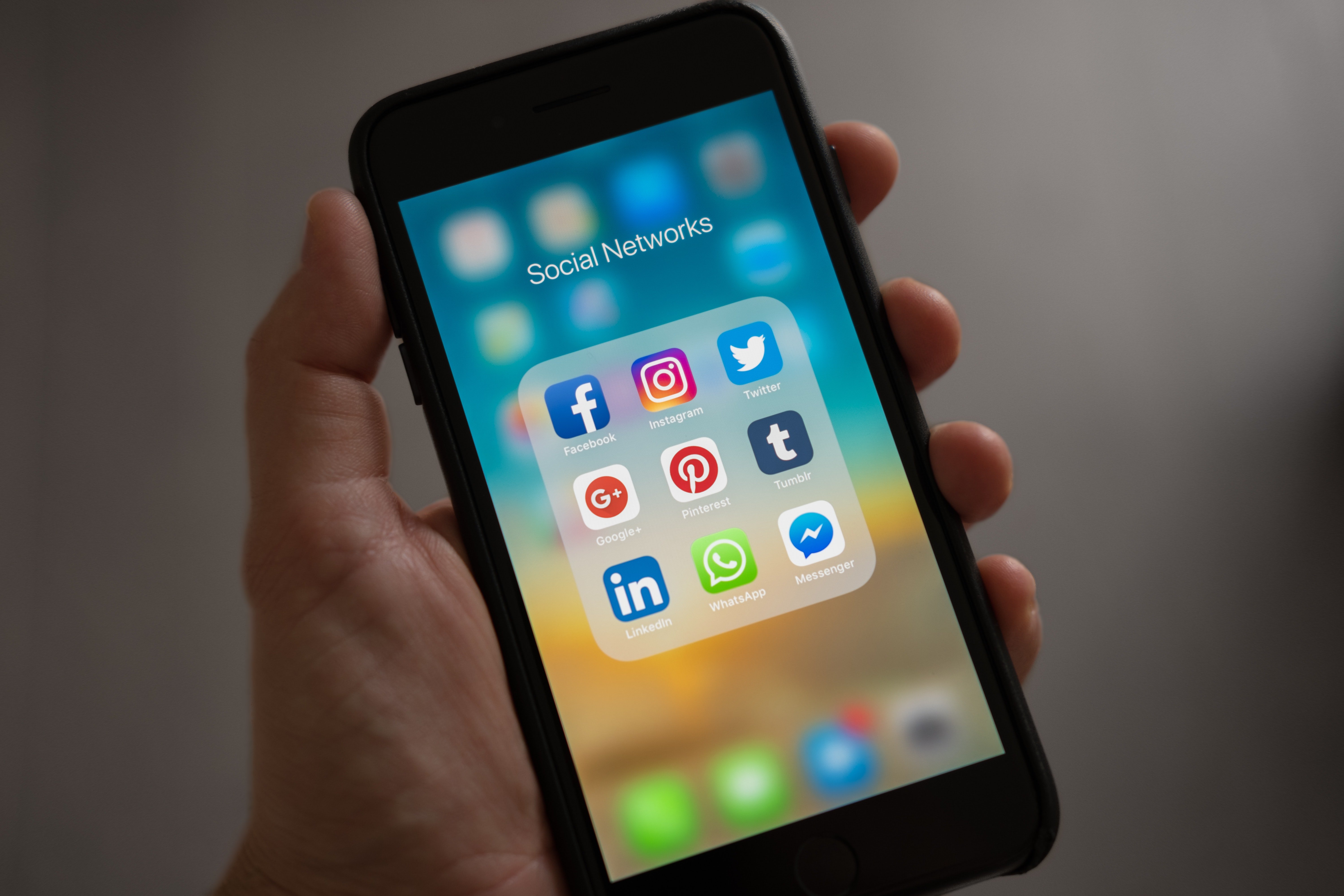 2. Target the right people
Another reason why people may ask 'do Facebook ads work?' is because they're just not sure how to target the right people. Have you installed the Facebook pixel? This is an analytics tool that allows you to measure the effectiveness of your advertising by understanding the actions people take on your website. Basically, when someone visits your website and takes an action, the pixel captures this information and notifies you of this activity. This enables you to understand who is engaging on your website so that when you come to create your Facebook ad, this information is readily available, ensuring that you are targeting the right people. Another feature available when you create your Facebook campaign is email list uploads. If you have a current email list of customers, you can target them specifically through an ad.
At first, targeting your customers via Facebook ads can seem a lot more difficult than it is. Facebook holds a wealth of data about its users – it's actually quite mind-boggling! With all of this information, you can filter exactly who you wish to target. For example, if you wanted to target 18-24-year-old women who live in the Midlands and have an average income of £20,000 a year, you can.
Facebook allows for very specific targeting: relationship status, level of education and hobbies are all options! Plus, Facebook continually updates and changes who you are able to target, making the possibilities endless. However, before we all get too creeped out by Facebook's data storage, it's important to note that it doesn't allow anyone to reach customers based on personally identifiable information.
So, where to begin? Carry out some research into the type of person you wish to target your ad. Creating a buyer persona is a brilliant way to fully understand the type of person you are marketing to. Think about their age range, what challenges they face, their background, and the questions they may have.
If you have a Facebook page, look at your insights; this will give you an idea of the demographic who are already engaged with your page. Again, the Facebook Pixel will give you accurate data on your audience. You can build this data up with a traffic ad, which would drive more people to your site. Then you could retarget this traffic ad with a 'remarketing' campaign using the data your pixel has collected.
As well as this, Facebook allows you to create a 'lookalike' audience, which finds similar people to those that have already visited your website, further expanding the reach of your ads. Once you have decided, it's time to move on to the next step...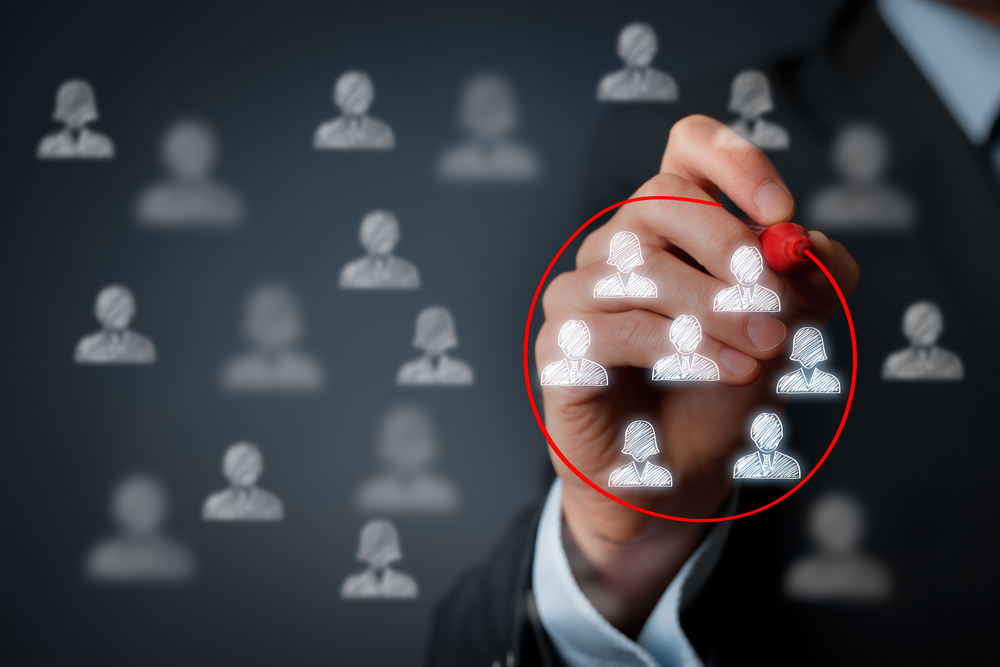 3. Choose where you want your ad to go
Facebook ads don't just sit on Facebook, some are also placed on Instagram, too. So, it's important to understand the format of your ad, and know where exactly your audience will see it.
You are able to choose exactly where on the page your audience sees your ad; it can be placed directly on the newsfeed or in the right-hand column. There is also the option of placing your ad on Facebook's Audience Network, Instant Articles, and in-stream videos.
4. Choose your ad format
What sort of Facebook ad do you wish to run? With 30% of marketers not knowing the difference between paid search and paid social campaigns, having the right knowledge is paramount to success! Remember – the type of ad format you choose available depends on your ad objective. Think about your goal – what do you wish to achieve? More website traffic? More leads? Brand awareness?
Lead ads – these make the process easy as users don't have to click away from the platform

Video ads – reach more people, engage your audience, promote video views, and drive conversions

Carousel ads – showcase products, increase brand awareness, conversions, reach, and website traffic

Collection ads – drive traffic, increase conversion rates, website traffic, and sales

Slideshow ads – covers all objectives

Instant Experience – is a mobile-only experience (iOS and Android), which showcases products and inspire mobile shopping
Use a relevant visual
With 45% of B2C marketers believing that visual content is their most important type of content, it's clear to see why all ads on Facebook need to have an image. Think about scrolling through your Facebook timeline – is a block of text really going to catch your eye? You may choose to showcase particular products or go down the humorous route to attract more attention but whatever you decide, make sure it is relevant to the message you wish to send.
Use actionable, persuasive language
Within the copy of your ad, use appropriate adjectives where necessary, without overdoing it. Also, remember to be clear in what you want your audience to do – do they need to fill out a form? Leave Facebook in order to find out more? Sign up to something?
Include a clear CTA
A call to action (CTA) directs your audience to where you want them to go. Put simply, it could be a button, stating for example 'learn more', 'sign up', or 'download now'. If you don't include a CTA, it would be very difficult to gain leads!
Is it all worth it?
According to WordStream, the average cost-per-click of Facebook ads is $1.72 (£1.31) which could prove to be very cost effective! However, this does depend on your business sector. For example, the average CPC for the customer services sector is $3.08 (£2.38) whereas for travel and hospitality, it's $0.63 (£0.48) (October 2018).
Quick examples
StoreHub increased their sales conversion rates by 3.3x using a lead generation ad, meaning they could be 74% more efficient in driving leads.

Austrian job portal, Karriere.at, benefitted from 36% more new users, and 2x more CV uploads than previous months, all through Facebook advertising.

Sports drinks company, Oshee, created a Facebook video ad to boost brand awareness. 17% of viewers watched their whole video, and there was an 11-point lift in ad recall.
So, all things considered, our answer to the question, 'do Facebook ads work?' is – yes, they do, as long as you know what you're doing and can target the right audience! Buffer, for example, proved that you don't need to spend loads of money to receive great results. If you know your audience well, have the data to target them, and know your objectives, Facebook advertising suddenly becomes far less scary!
At Angelfish Marketing, we produce integrated social media strategies that don't just start the conversation but develop them specifically for your business. We pride ourselves in excelling successful, original and effective social media strategies across every platform to generate leads and traffic for our clients. So, if you'd like to get more advice on social media, especially in the B2B sector, then download our free guide. It will give you a great insight into how to utilise social media effectively to generate leads for your business. So, download today: