We get asked this question a lot when we're talking with our clients and new prospects. Often, businesses are either new and considering how to get the most bang for their buck to get their business firing on all cylinders or they're established and want control but are concerned about escalating marketing costs.
It's a tough one for any business owner or marketing team. What do I keep in and what goes out the door.We'll confess we're slightly biased on this one, but the reality is, there isn't a one size fits all for this and businesses really must consider what their internal skill set is like and what their culture is. If you have a business full of individuals with a very specific industry skill and have had no marketing or sales experience, then outsourcing can make more sense.
If you or people in your company have strong sales experience and have a leaning towards digital marketing, then you might consider putting them in charge of your new marketing division (by the way, not having a marketing provision isn't an option any more or you'll simply have no leads in the long term!).
Surely I can just hire someone to do ALL of my marketing?
The digital sphere these days doesn't really allow for you to have missing pieces of the jigsaw. You should be able to demonstrate multiple disciplines or hire people who can. Most marketeers are good at delivering one or two areas of digital marketing, but you won't find someone who can do everything perfectly themselves… unfortunately for us business owners!
Marketing departments, no matter the size, have always had a lot on their plates and this has only increased since the digital revolution. Traditional marketing strategies and processes simply aren't reaching the target audience anymore as a stand alone strategy and it is becoming increasingly difficult to stand out in a sea of other brands striving for the exact same thing.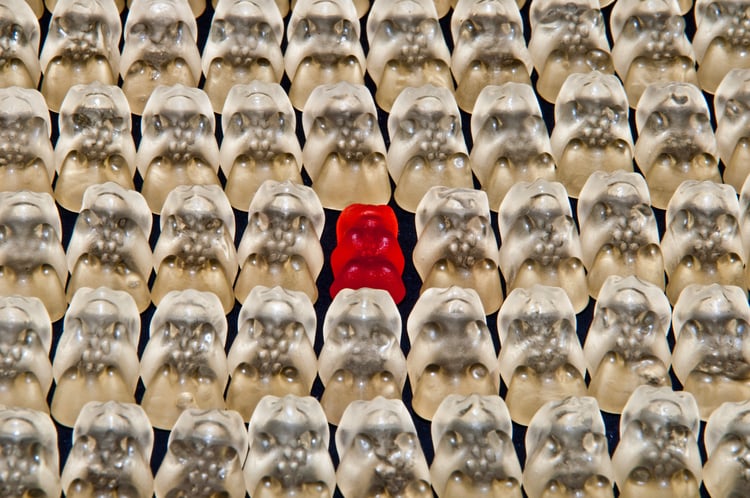 Digital marketing strategies, however, have a lot more complicated cogs in place that all need to work together to produce a successful campaign. From PPC, SEO to social media, content creation and website design – these are just some of the things that now need to be created, managed, seamlessly tied together and analysed effectively to ensure good lead generation and ultimately ROI.
So, when considering your marketing set up, here are five key things to consider:
The best digital inbound marketing agencies can bring a diverse skill set
Digital marketing is a lot more technically complicated than traditional marketing, and you simply may not have the capacity to take on the skilled employees that are essential for even the digital marketing basics. While you could hire the professionals needed to make your strategy successful – it would significantly increase the number of permanent staff that you have in your company and ultimately your overheads.
Just the bare bones of a digital marketing strategy will need some of the following inputs:
This post from Hubspot outlines the advantages of outsourcing with regards to actual marketing tasks.
So, we're looking at around 9 disciplines required to deliver good digital marketing for your business. Let's say a couple of these skills sit together quite nicely like social media and content creation and SEO/PPC, so you may be able to find people who are genuinaly good at 2-3 of these AND able to deliver them within each working week effectively without external support. If you want to deliver all the work internally, realistically you'll need a team of 2-4 with a mix of skills to start your department off for a small to mid-sized business. Alternatively, you can hire someone who simply understands all of the disciplines and how they work and can manage processes well. You will then need to give that person a budget to help them get the different skill sets delivered and help you join these elements together well with your business strategy and goals.
They can work as a project manager/marketing manager, help their chosen agencies to connect and understand your brand, ethos and history and keep suppliers on task. Many business owners expect their marketing managers to be able to deliver all of the work as well as the project management required and perhaps for small organic start-ups this is possible, but any business with high aspirations will need to put more into their marketing efforts.
Mike Skeehan from Salted Stone, a US-based inbound marketing agency nails this in a simple explanation. We couldn't say it any better, so we didn't:
"Imagine a construction business that builds homes. In that business, one person designs the homes. One person does the wood framing. One person runs electrical wiring. One person runs plumbing. One person hangs drywall. One person does flooring. One person paints and does finishing work. And a foreman makes sure that all of these interdependent team members are working in unison and with efficiency. (There are actually several more skill sets required, but let's use this as a working example).Now imagine that you're the owner of that home building business. You need to build a house. Which of these two scenarios would you prefer?"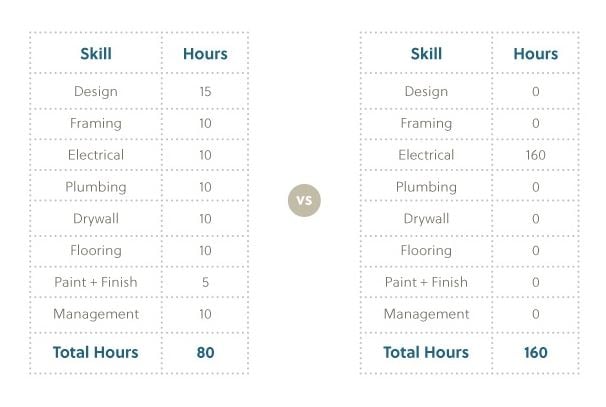 Your marketing is the same! So the example is simple, but makes a powerful point about the expertise required for a full digital marketing programme that's going to work. No one wants perfect electrics with a leaking roof!
Are you committed to marketing as a function? Do you have time to invest?
Even though we are living in the age of lightning fast decisions, instant gratification and general lack of concentration (all of which have impacted our marketing strategies) developing and implementing a successful digital marketing strategy is anything but quick. It's actually an incredibly time-consuming process that requires you to create and promote original content that appeals to your target audience, which then needs constant monitoring and maintenance to keep it at its optimum levels.
One of the biggest advantages of outsourcing is that it frees up time for you and your company to focus on what you really enjoy and what you are great at. You could be amazing at thinking of awesome new digital strategy ideas and concepts, but you then have to spend huge amounts of time implementing them. Outsourcing allows you to concentrate on your strengths, while someone else takes the huge workload of putting these ideas into practice off your shoulders. Don't think you can outsource and run though, you'll need to manage your agency and give them the time they need to progress projects and if you don't have this time, you'll need someone to co-ordinate the effort.
If you want to control your marketing for the long run and you have the cash to hire a good manager, then insourcing might be for you. Additionally, it's worth considering the level of hire you take on initiially. It can be very hard for a marketing manager to know everything about marketing and often business owners expect this. You must consider, that marketing managers will need to be given support for their own development and you will need to invest in training to ensure your manager and team stay up to date with marketing technology and of course the latest techniques that are being employed to get good results. This will enable you to stay ahead of the pack and gain competitive advantage. If you don't have the time to commit to your new marketing manager or co-ordinator to help them develop and/or procure services that helps them deliver you results, then oursourcing to a full service agency might be a better fit for your organisation.
Keeping the costs down
In-house marketeers will take a long time to build the efficiencies most agencies will have built in their drive for profit, cost reductions and maximum results for clients. Good agencies will have spent years developing their processes and will have forced efficiencies and will also know how to avoid costly mistakes. Internal marketeers are unlikely to be as motivated to develop systems quite as effective and are often unrealistically torn in too many directions with the expectation of delivery to be able to find truly impactful efficiencies with suppliers and internal resources/operations.
While this may not be obvious initially, it might be cheaper in the long-run to outsource your marketing rather than trying to keep it in-house. For one full-time executive salary, you could pay for a whole team of professional marketing individuals to get behind your brand within an agency. By doing this you also have more time to concentrate on generating revenue through things that you are really great at internally. One thing to consider during your planning here is calculating the true cost of your internal employees, rather than just their top line salaries.
This cost caculator helps to quickly calculate the true cost of an employee to the business.
Warning: this may make some business owners uncomfortable: Cost Calculator
The most successful SME's we see are those with in-house marketers who act as expert project managers, supplier managers and brand connectors to their well-sourced agencies. This combination keeps your overheads down and employs realistic delivery expectations on your management team as well as getting leading edge delivery from an industry full of very talented agencies covering all disciplines. The trick is getting your head around paying in-house and still using agencies to deliver the gaps. This then comes down to a question of budget, which you can read more about here.
So, if you're looking at embarking on your digital marketing journey, researching the best inbound marketing agencies or reviewing the way you operate your existing marketing programme, you'll need to get informed about the latest techniques to start you off. Download our guide to inbound marketing to find out more...