What are chatbots?
Imagine a world where we could communicate with robots to help us solve problems. Sound crazy? Well, this is actually becoming a reality with the increased use of 'chatbots' on websites. Chatbots are computer programmes that conduct conversations, designed to simulate how a human would respond to particular problems or issues a customer raises. Clever, right?
Digital marketing services are now branching out and beginning to implement artificial intelligence in their marketing strategies to increase value and save time. These days, how often do you pick up the phone and ring someone, compared to sending a quick text or WhatsApp message? Messaging networks such as Facebook Messenger are hugely popular as you can contact anyone, anywhere, and get an almost instant reply. Consequently, people are now expecting instantaneous responses from the companies they contact, too.
That's where chatbots come in; their quick answers and friendly messages meet customers' needs and are therefore becoming a popular method of communication.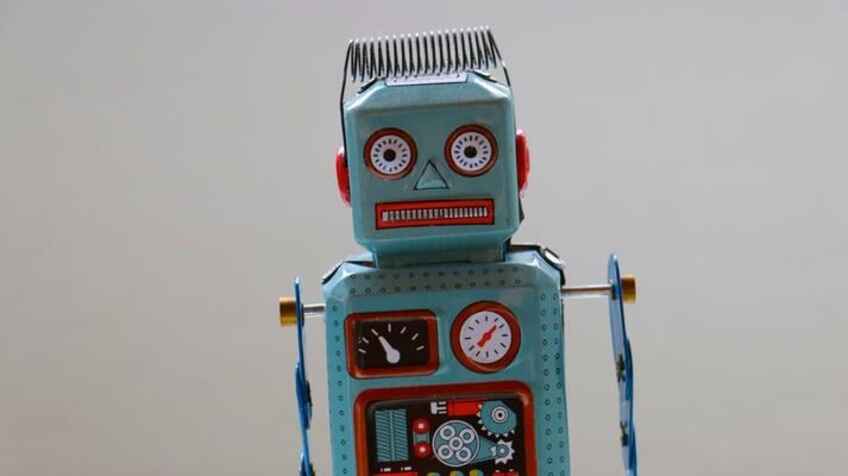 So how are chatbots changing the industry?
Lead nurturing - If you provide a digital marketing service, you'll know that improving user engagement will help convert a higher percentage of your web traffic to paying customers. Chatbots who offer assistance as soon as someone lands on your website is a great way to add value to your business. Offering instant problem-solving for potential leads would improve customer experience, and therefore more people could move along their buyer's journey much quicker!
Data collection - Chatbots can be very useful at collecting the user's data, such as name and email address. This could help build a better picture of who's visiting your site, and what issues potential customers are wanting to solve. Having information such as this can also improve digital marketing strategies across different channels, therefore benefitting sales in the long run.
People are used to communicating online, especially those of a younger generation, and so they find it easy to voluntarily engage with this technology. The more people use chatbots, the easier it will be to analyse your demographic's language and the words they use, even using this intelligence when targeting your advertisements.
Branding - Chatbots can also become the 'voice' of your brand. It's possible to alter the text responses of your chatbot, using the language you feel is appropriate. For example, if you want to convey a chatty, informative tone when visitors land on your website, then a chatbot can reinforce this. They can even use emojis, just as many of us do on a daily basis! This heightens the sense of real, human interaction and therefore could make the user feel more relaxed in sharing their query or issue.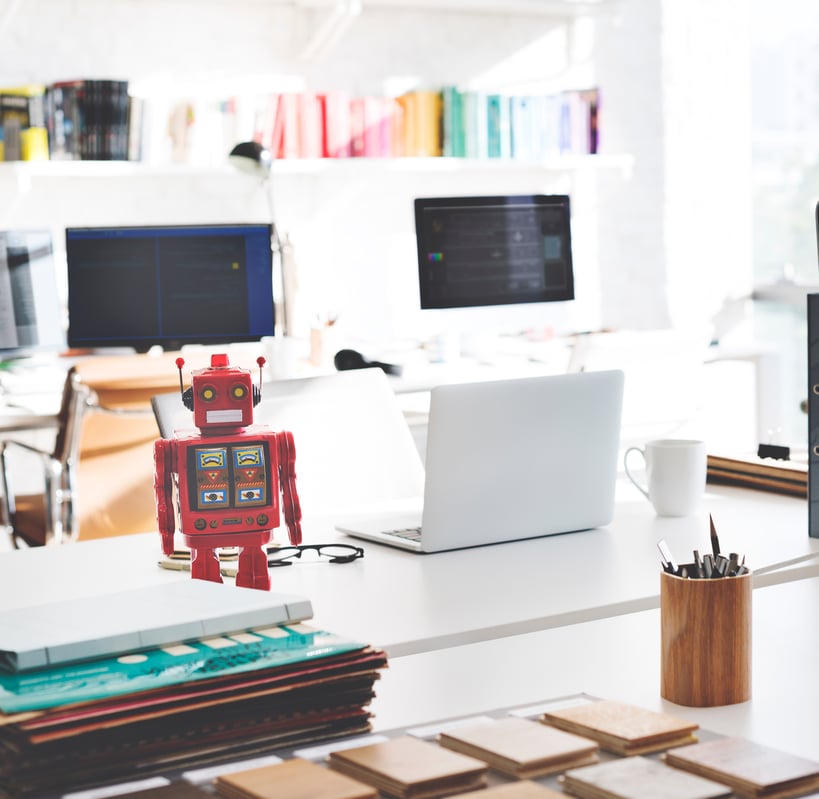 Personalisation - Personalisation has become a big thing in marketing recently. With customers expecting more from the brands they use, it's vital that companies can tailor their customer interactions. 84% of customers say that being treated like a person, not a number, is very important to winning their business. Again - here come chatbots to the rescue! Even by simply collecting and using the user's first name in messages, chatbots can improve the customer's experience and make them feel valued. Personalisation is absolutely key in winning their business. That's why chatbots are particularly useful in the post-sale process, too; they can offer existing customers personalised recommendations to buy more products, based on their previous purchases.
Drawbacks
Human connection - We know what you're thinking; how personalised can a robot be? Well, customers are already 57% through their decision process before they reach out to a sales team. People want to do as much research as they can before they make a purchase, but they don't want to spend time chatting to customer services over the phone! Nowadays, customers want quick, efficient answers before they speak to a member of your team, so providing a helpful, personalised service will ensure happy customers! According to Brian Halligan, CEO of Hubspot, 80% of customer interactions will be self-device and 20% humans in the future.
Language barriers - AI is not yet advanced enough to offer a 'fluent' understanding of user problems. Basically, chatbots still have trouble understanding the context of some conversations, and can actually have the reverse effect when trying to solve a problem. As a chatbot could be the first time a visitor interacts with your business, you want to make this a positive experience. Getting this wrong could be seriously detrimental to your customer service.
GDPR - Collecting data from potential customers is, of course, beneficial to us as marketers. However, it's vital that this data is collected and stored correctly, or else risk putting potentially sensitive data in danger. You need to make sure that you are familiar with the GDPR rules and regulations in order to protect your business.
Are they just a nuisance? If a chatbot fails to interact with a visitor, or can't decode the language they use, then they could actually disturb the buyer's journey. And, whatsmore, if a customer has one bad experience with a chatbot, they are unlikely to use it again.
The Future
What does the future hold? Where will the chatbot take us? And, more interestingly, what effect will it have on digital marketing? It certainly saves a lot of time, and once set-up, can relieve pressure on marketers to collect data from their website visitors manually. Although there are some disadvantages of this technology, once tested and mastered, the benefits could be huge.
Chatbots may not completely change marketing as we know it - although this is something that will be answered in years to come. They are definitely exciting and beneficial piece of technology, offering analysts a shortcut for understanding their customers' problems and providing an outcome.
However, the marketing world is ever-changing, and AI is constantly evolving, so it is difficult to predict whether or not chatbots will change the face of the industry. For now, at least, chatbots can enhance user engagement, offer personalised responses and solutions, and provide immediate support for potential customers - all of which are in high demand.
Inbound marketing is all about engaging with customers, and offering valuable, relevant and helpful information to make their customer journey easy and memorable. That's why we've put together an essential guide to inbound marketing to help you learn more about how to attract today's new buyers. If you'd like to get started, download it here!
If you'd like to find out more about how you can create your very own chatbot, then check out HubSpot's Chatbot Builder! You don't need any coding skills, and the software is free to use. So, if you'd like to lighten your team's workload, click here to get started!