Long gone are the days of sending your sales guy out in a nice suit and extra shiny shoes. In today's digital centric market, you need to be visible, and the best way to gain visibility is with some inbound marketing!
Easier said than done you might think, but all of the information is out there, you just need to know where to look. Whether you are looking to learn the art of inbound marketing, or simply brushing up your existing knowledge, we know it can be daunting so have put together our top tips to become an inbound marketing services expert.
Subscribe to blogs
Let's start at the very beginning and what better place to start than; you guessed it, the internet.
Subscribe to some top notch inbound marketing blogs, read them, absorb their messages and put it into action. There is so much to learn from a good blog, even those that don't talk about your chosen subject can teach you about engaging content and impactful layout, as well as the use of appropriate tone and formatting.
One drawback with blogs is the sheer number of them out there to choose from. To avoid spending the rest of your life reading your way through all of them, you can separate the wheat from the chaff by using a blog ranking tool.
Learn from others
With a tonne of concepts and tips running riot in your brain, it is useful to see these principals put into practice. Sign up to emails from other companies, your competitors and even just brands that you think are nailing it. By seeing what others are doing, you can see what works and perhaps more importantly what doesn't. In essence, let your competitors make the mistakes so that you don't have to.
Top tip – Create an email address solely for your inbound marketing research. Use it to subscribe to emails and blogs and to get hold of free eBooks. This will keep it from blocking up your inbox.
Remember to click on their emails, so they keep on coming.
Read case studies
Another handy way to learn from others is to read case studies. Often found on marketing agency websites, they document the strategy implemented to fix a company's marketing problems and their results.
This can give you an insight into potential issues you might encounter and provide a host of solutions to navigate any potential bumps.
Case studies found on an agency website or from software companies will often be written as a sales tool. To avoid being sucked into the sales patter, you can also find unbiased studies on Marketingsherpa.
Bookmark and start your own catalogue
On your travels through cyberspace, hunting down invaluable tips and tricks, you will often stumble across a number of resources that you cannot live without. It is always best practice to bookmark these pages as and when you find them, so that you can refer back to them at a later date. Make sure you bookmark a glossary as they can be great when learning; you will come across a number of new terms, so a definitive guide to these at your finger tips is a must.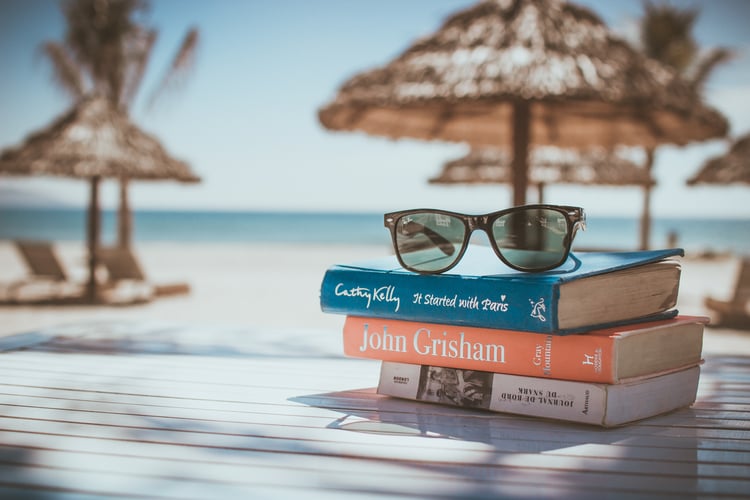 Enrol in a course
If you prefer a guided approach to learning, why not sign up to a free online course, to give you simple and straight to the point advice. Three providers that we rate highly are:
Codeacademy: Perfect for learning coding or tech skills.

Lynda: Has a number of free courses on technology, design, web development and business to name but a few.

Coursera: Offers top online courses, run by top universities around the world, for free!
Use a template
All the gear but no idea...does this sound familiar? Well fear not! A good template will take the headache out of your initial venture into inbound marketing. Use a basic one for your first few blogs or eBooks; this will give you a solid structure, leaving you one less thing to worry about. After all, content is king, once you have that down and you are happy with your images and optimisation, you can then tweak your structure.
Have no fear!
Finally it is important to learn from your inner child and don't be afraid of trying. Kids are natural learners because they have no fear, and know that if at first you don't succeed, you learn from it and try something new. Inbound marketing is a vast and multifaceted subject, so be open to learning and keep at it. Rome wasn't built in a day – neither was a solid marketing strategy!
We specialise in the development and implementation of powerful inbound marketing campaigns that will transform your overall strategy. Download our guide to inbound marketing below to find out more: