This might be a shock to read, but:

In today's world of inbound marketing, content alone is not enough.
Yes, you read that correctly!
Although content reigns supreme as the king of inbound marketing, there's one very important thing that it still requires to succeed; and that is brand voice.
What is brand voice?
If you work in any business sector, you'll have doubtless heard of the concept of brand voice. But what do we mean by this exactly? feedough, the entrepreneurs' guide, defines brand voice as:
"The uniformity in selection of words, the attitude and values of the brand while addressing the target audience or others. It is how a brand conveys its brand personality to the external audience."
This can be broken down into several components:
Character – if your business was a person, what would he/she/they be like? If it helps to think about adjectives to describe said character, or even compare them to celebrities, go for it!
Purpose – what is your business' reason for being? What does it stand for?
Language – what are your company's buzzwords? What sort of vocabulary and expressions do you use?
Tone – not what you say, but how you say it. Are you punchy, quick, and fiery, or are you calm, measured, and thoughtful? What best represents the product/service you offer?
… and why is brand voice so important for your content?
According to Phrasee, "it is branding that sets a company apart from its competitors and helps it build robust customer lifetime value." They also emphasise the subconscious powers of brand voice, and how it can affect your customer's impressions of your product or service. Essentially, brand voice is what turns your business into a recognisable and memorable brand; almost like a familiar friend who you think of when considering a product or service. As entrepreneur.com puts it:
"Your brand is your cover page. It's where the connection between the consumer and product begins."
With that in mind, it's easy to see right off the bat why having a brand voice – and a strong one at that – is so imperative to the success of your business. More importantly, during our current age of technology where most people will turn to online searches to look for the products and services they need, it's absolutely essential that your content reflects your brand voice as much as your face-to-face and over-the-phone communications.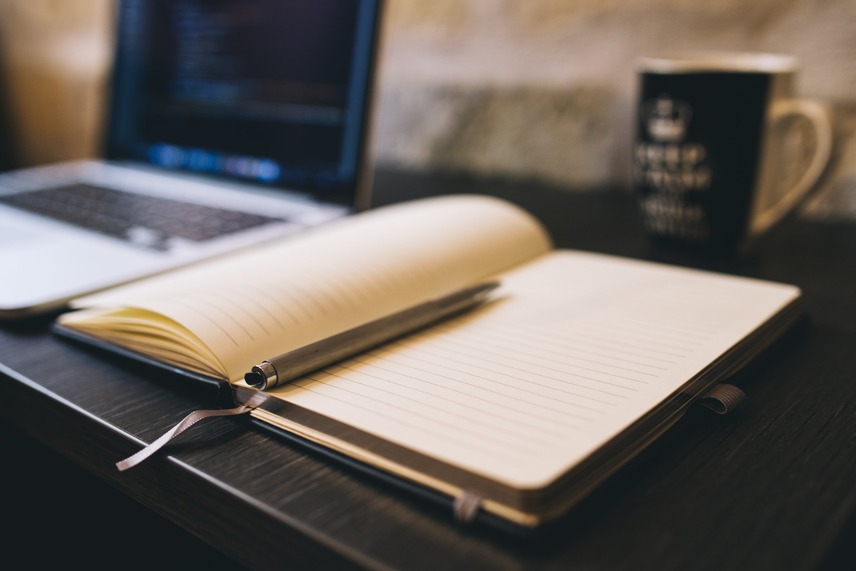 But what if I don't have an established brand voice?
Then you need to find it!
There are multiple ways in which to establish your brand's tone of voice. HubSpot has created their own "short and sweet" guide on how to do this, which ultimately boils down to the following steps:
Pin down your basic values
Think about vocabulary
Consider the role of humour
Tell the whole company
They also have a more in-depth guide, which you can refer to here.
Once you have completed these steps and found your brand voice, it's essential that you document it as part of your company's Style Guide, so that your content writers can refer to it when necessary. You should also ensure you treat this as a living, breathing document, as your company and brand principles are likely to evolve over time. MailChimp has one of the most highly-regarded Style Guides out there, which you can have a read of here.
How to use brand voice to make your content sing
So now that you know why brand voice is so essential to your content and how to create yours, it's time to start feeding it into your content!
Your brand voice goes as deep as the topics you choose to write about, not just how you write about them. So, before you start researching for your blog or web page content campaign, step into the shoes of your brand voice character, thinking about what he/she/they would want to write about, in line with your business' core principles and values. Once you've chosen said topic, start writing, keeping your brand voice language and tone in mind as you go - and of course, not forgetting to keep your buyer personas at the forefront! Remember your business' purpose, too; what do you want your business to achieve, and how can you bring this about in your blog?
The principles are very much the same with any social media campaigns you create; just bear in mind that if you want to share content from outside your organisation, the topics should also be in line with your brand voice. For example, if you're a recruitment agency, be sure to share blogs, news and articles that are relevant to recruitment, or the particular branch of recruitment you work in. And be sure that any images and illustrations you create and share are in line with your brand voice, too!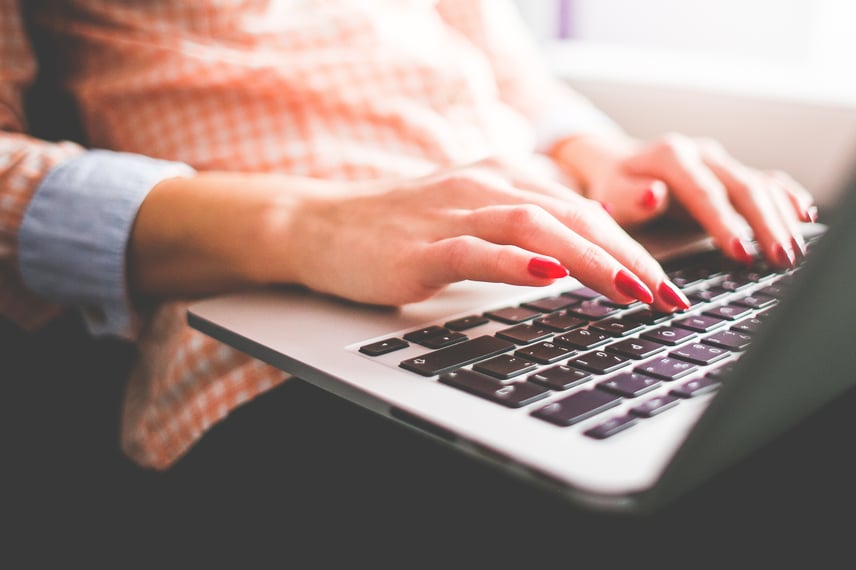 A top example of brand voice – HubSpot
As daily users of HubSpot's services (and as HubSpot platinum partners), we cannot help but admire their all-round execution of brand voice! Here's a brief low-down on how they do it:
Character – HubSpot places a great emphasis on their clear, helpful, human and kind approach, writing as humans, for humans, which can be seen all the way through their software to the content they produce on their website.
Purpose – HubSpot are "reinforcers of the message and meaning of the Inbound methodology," with the aim of "making the Inbound path clear to our users and helps them understand why it's the right thing to do." This is also consistently reflected in their content.
Language – HubSpot are clear that their language should avoid jargon and empower their readers; for example, with the use of "you" and "your" instead of "we" and our", and language that acknowledges the reader as clever and capable, rather than making them feel powerless without HubSpot's help.
Tone – HubSpot adopt a playful, quirky tone, but never allow this to get in the way of clarity.
As a result of this approach, even HubSpot's simple slogan of "Grow better" says so much more than just two words. Rather than a command, it feels caring and nurturing.
In summary...
Brand voice, though a simple concept, isn't the easiest thing to develop. However, it is absolutely essential for the success of your content – and thus, the success of your business! As part of your free one-hour consultation with us, we'll review your current content and show you how you can craft it in a way that will engage with your ideal customer and generate leads to your website. Book yours here, and in the meantime, take a look at our handy beginner's guide to content writing.