There's no denying it; competition among recruitment agencies to find the best candidates is growing bigger by the year. In fact, it's now thought that UK recruitment is the world's most competitive market. What's more, unemployment is currently at 3.8% - a 45-year low - and in 2018, the majority of employed individuals were satisfied with their job and weren't looking for a new one. So not only is this all making finding any candidates at all a challenge, but it seems that finding the very best candidates who have the talent needed to succeed in the roles on offer is especially difficult. In fact, approximately three quarters (72.8%) of recruitment agencies in 2018 struggled to find relevant candidates for their clients, with 45% having difficulty filling positions because of talent shortages.
Perhaps one of the biggest factors that have made this competition so fierce is the online recruitment market. According to LinkedIn, the top channels candidates use to find a new job are online job boards (60%) and social professional networks (56%), which are only then followed by word of mouth (50%) - which, for the most part, will have been influenced by online encounters. With this rise in internet usage for job searches, there's certainly more scope to find the talent you need - but more competition from other recruitment agencies to fight off!
So the question is... how can you stand out from the recruitment agency crowd and source the best candidates online?
We've collated our inbound marketing expertise and experience of working with a variety of different recruitment agencies over the years to come up with the following tips…
---
A note before we start:
"Sourcing" is not the same as "recruiting"; sourcing is the process of identifying the kinds of candidate you want to attract, then searching for and contacting them, whereas recruiting happens at the end of the funnel, where you go through the process of interviewing candidates.
#1: Create candidate personas
Creating a persona of your ideal, high-quality candidate is the first step to getting your message heard above other recruitment agencies and attracting only the best candidates for your recruitment agency. This goes beyond a basic description of the candidate to uncover detailed insights into what they do, and the way they think and behave. In terms of recruitment, you'll be wanting to consider the different markets your potential candidates will be in, their job levels, stage of life - are they just starting out on their career path or are they established? - career objectives, and so on. We have a blog that looks at 5 quick ways you can identify your buyer personas here.
It's also worth bearing in mind for your personas that they will also come under these different job search categories:
Unemployed individuals looking for a job
Employed individuals actively looking for a new job
Employed individuals not looking for work, but who would consider a role if it interested them enough (passive candidates)
Once you've built up this picture of your ideal candidates, you'll be able to refine your content to effectively target them. Which leads us on to:
#2: Create irresistible content
When it comes to sourcing the best candidates in the online recruitment market, content can be the difference between candidates getting in touch with you or turning away. The best candidates will be looking for content that is going to help them find their ideal role; particularly if they are passive candidates who are not actively looking for a job yet, but may consider a job move at some point. So this is a great opportunity to share your expertise and get them to come back to you time and time again. We have a great blog that goes into more depth on content writing for conversion that you can refer to for more information.
Oh, and don't be afraid to have a look at what your competitors are writing about, too - you'll be able to get an even clearer idea of what it is that the best candidates enjoy reading about, and have the opportunity to do this better. The higher the quality of your content, the more high-calibre candidates you'll attract!
#3: Invest in social media
According to Glassdoor's study in 2013, 79% of candidates say they are likely to use social media in their job search. Nearly seven years later, with over 3.03 billion social media users across the globe, and it's predicted that this will only continue to grow; so making sure you're taking every possible advantage of social media is a must! From Facebook ads to content-sharing, social media will not only give your web content greater visibility, but give you the opportunity to specifically target the demographics, thought processes and behaviours that make up the best candidates, such as age, gender, current job role, and searches.
(A word of advice, however - according to CareerBuilder 2016, 18% of job seekers allegedly check out hiring managers on social media platforms while job hunting, so make sure your own social media profiles look as professional as you want your own candidates to be!)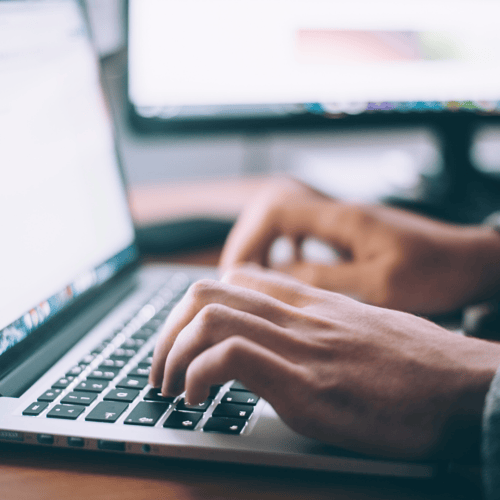 #4: Get your website found
Google, Bing and Yahoo make up 55% of candidates' job searches, so it's important that you ensure your website is as easy as possible for your desired candidates to find. Also, depending on the platform and agency you use, setting up and running a recruitment website can get expensive, so you'll want to ensure you attract and obtain as many high profile candidates out of it as you possibly can. And the best way to do this is through well-integrated SEO!
Optimising your website (which we go into in more detail in this blog) with relevant keywords, stand-out title tags, high-quality backlinks and (of course) content will help your website climb the Google rankings above your competitors in the online recruitment market so that when the best clients come to search for a job on Google, your website will be among the first they see.
#5 Optimise your posts on job sites - and your own!
As a recruitment agency, you're also likely to go beyond your own website to post your job adverts through job sites such as reed.co.uk and indeed.co.uk. And as we mentioned above, 60% candidates look for new jobs on job boards. So how can you ensure that your jobs posted on these will attract the best candidates, too? The good news is that you can also optimise these posts in the same way as you optimise your website, including the use of keywords and title tags - so make sure you keep your ideal candidates in mind when creating these posts!
Having said that, you shouldn't become reliant on these external job boards, and ensure you place your main efforts on building your own job board on your website to ensure the best success. Then it's a case of driving traffic to your website through inbound marketing methods as mentioned above. In fact, we helped a recruitment agency get a 441% increase in website traffic through inbound marketing - which resulted in them outperforming 9 out of 13 core job boards for applications in just 6 months!
#6 Consider investing in PPC and Paid Social
If you're keen to start sourcing the best candidates as quickly as possible, Pay Per Click (PPC) and Paid Social are a great starting point. With PPC, your website will reach the top of Google searches, ready to be spotted by candidates; then, as your traffic increases, your organic ranking will increase, and you'll be able to reduce your PPC. Similarly with Paid Social, you'll have the opportunity to have your social media posts and adverts displayed in the news feeds of your ideal candidates. These will then lead through to your website.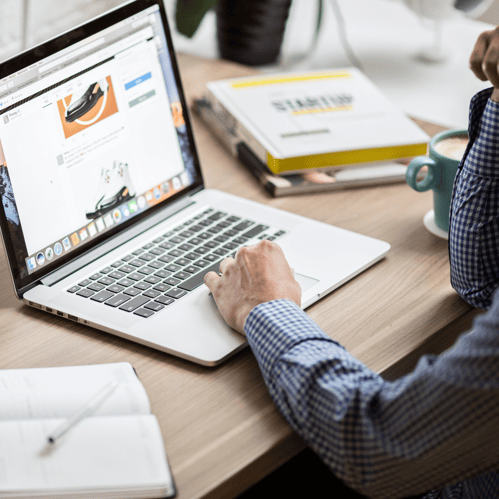 Conclusion
Sourcing the best candidates online might seem like a daunting task at first - particularly in light of the current online recruitment market - but with the top tips and inbound marketing techniques we've outlined above, you'll start to see your candidate pool expand sooner than you think. This was the case with our recruitment agency client M&E Global, who we helped to generate a 4000% increase in lead generation! You can read more about this here.
If you'd like any more guidance on attracting new prospects for your recruitment agency, ensure you download our Guide to Digital Marketing for your recruitment business below, or feel free to get in touch with our team for your free consultation.