Conversion rate optimisation (CRO) is the process of optimising your website and other marketing assets to achieve as many conversions as possible.
This isn't quite the same as Search Engine Optimisation (SEO), which is the process of optimising your website and its content to push it to (and help it remain at) the top of SERPs.
If you're not 100% sure about SEO and how to optimise your B2B website for SERPs, we'd highly recommend having a look at our collection of dedicated SEO blogs before cracking on with this one!
What do we mean by "conversion" and "conversion rate"?
A conversion (according to HubSpot) is "the moment when a website visitor takes a desired action." This could be filling out a form, clicking a specified button, booking a meeting, and so on. By proxy, your conversion rate is calculated as the percentage of the total visitors to your website that convert.
… and why is this important?
Having a high conversion rate essentially means lowering your customer acquisition costs (CAC).
At each stage of the buyer's journey, there will be some level of drop-off; but by following conversion optimisation best practices, you'll be increasing the chances of your website visitors becoming leads, reduce that drop-off rate, and therefore boost your chances of achieving a greater ROI!
So, how do you go about conversion rate optimisation?
Our inbound specialists at Angelfish Marketing have shared their expertise in this area below – so read on to find out!
A quick note before we start...
Like SEO, CRO is not an overnight fix. It takes time, dedication, patience and testing before you'll start to see the results. Just stick with it, and you'll see the effects (I.e., increase ROI and more achieved KPIs) in good time!
With that said, let's get down to some conversion rate optimisation best practices...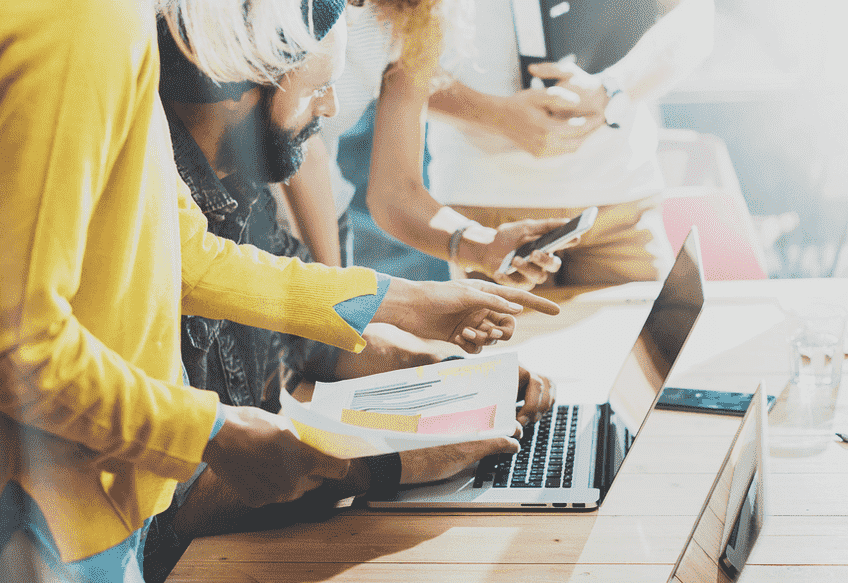 6 critical CRO best practices for B2B marketers
1. Put yourself in the shoes of your buyer personas (and their point in the buyer's journey)
By knowing exactly who your buyer personas are, what they're trying to achieve by visiting your website, and what stage of the buyer's journey they're at, you can refine your website to effectively fit those needs. In fact, it's helpful here to think of your website as one big conversion funnel for your buyer personas!
For example, someone who is in the "attract" stage of the inbound methodology might be looking for answers to certain questions or exploring how your products/services can help to solve their business problems.
Therefore, you might want to consider including a live chat on your homepage, asking if there is anything you can help with, or a pop-up form on a pillar page of your website (for example, Content Marketing) that then takes them to a blog that expands on the detail of said pillar page (for example, Content writing for conversion – top tips!) to help them find the information they need.
Similarly, someone who has ended up on one of your product or service pillar pages is more likely to be in the "convert" stage of the funnel.
In which case, you should consider adding a form at the top of the page (perhaps one that even follows the reader as they scroll down to read) that they can fill in to request a meeting to discuss that product or service, or a CTA button to book a demo.
In short, it's all about guiding your visitors on that journey to conversion in the way that is not only necessarily the most logical, but the one that best befits their needs!
2. Remove unnecessary obstacles from the conversion pathway
Some of the top examples of conversion barriers are forms that take too long to complete, a lack of trust, no options available to speak with a human representative of your business, inaccessible/slow websites and irrelevant or confusing copy.
Review your website to identify where these hurdles may be, make changes, and test them to see whether they make an impact.
A test of whether your forms are too long, for example, would be to use a tracking tool to see where in the process prospective leads are abandoning the form.
If it appears to be on average after five form fields, reduce your forms down to the five most essential ones, balancing the information you need with the information a visitor is going to be the most comfortable giving away.
As stated by HubSpot, "contact information is the currency that helps you hit your lead generation goals," so you need to ensure that the value asset you're giving away is a fair exchange for the information you're asking for!
Lack of trust, as another example, can be addressed with methods including social proof (linking to online reviews, including glowing testimonials and outstanding performance statistics on your landing pages etc.), or simply ensuring that your website links and blogs are up to date.
After making any changes, keep an eye on the number of conversions, and see whether they increase over time!
3. Also be wary of (and remove) potential distractions
Much like the obstacles described above, distractions can also prevent website visitors from converting.
HubSpot recommends that, on your landing pages, you should ensure your website's navigation menu is removed, as well as too many pop-ups or buttons that might draw a visitor away from converting.
In short, go for a clean, clear and crisp design and layout on all your marketing materials (perhaps including some accompanying imagery or copy to summarise what your offer contains), free of distractions and a clear purpose in mind to boost chances for conversion.
Test out a few differentiations, changing one variable at a time (e.g., content, images, navigation menus etc.) to see which have the greatest impact on the number of conversions.
4. Create compelling calls to action (CTAs)
Whatever the goal of your CTA – to download an eBook, to sign up for your newsletter or to schedule a meeting – it needs to be relevant and written and designed in a way that's going to make your website visitors click.
Ensure you incorporate the following:
Command verbs, such as "download," "read," "get," "grab," "start."
An appeal to the emotional needs of your personas (e.g., personal career goals) as well as the practical needs (e.g., job role goals).
A bullet point list of quick yet outstanding benefits. (Alternative perspective: highlighting what your persona will miss by not converting)
A sense of urgency (e.g., "this fantastic resource is only available until 1st July 2022").
Clarity on what will happen when they take the requested action. Make the "transaction" clear!
Also consider the positioning of your CTAs on the page in terms of a "visual hierarchy." This will often depend on the kind of page or content it appears on; for example, in a blog, the CTA should typically sit at the end, so that your readers reach it whilst on a buzz from reading your content (scroll down to look at the one we've got at the bottom of this blog)!
On a landing page with a download form for an eBook, however, it's usually more impactful to have your form and CTA button "above the fold" (with links back up to it below that) so that it's clear to the visitor what they need to do as soon as they're there.
However, this will also depend on your unique buyer personas and business goals, so be sure to try out a few methods (e.g., adding your blog CTA to the middle of your content as well as at the end) and see what the data says!
5. Deliver on your promises
If you've followed SEO, PPC, paid social, email and/or organic social sharing best practices to a tee, your visitors will reach your landing page or blog page expecting to find what these elements have promised them.
For example, if you created a Facebook ad to promote an eBook that will teach them the latest lead generation techniques, that's what they're going to expect to find when they click through to your website landing page!
If they don't, however, they are going to feel frustrated, and possibly even cheated into visiting your site, and you'll consequently lose their trust – as well as any chance of them converting.
So, however you attract visitors to your landing pages, ensure that it is clear and honest to increase the chances of your visitors converting.
6. Take accessibility and usability into account
A website that has been optimised with the user experience in mind – i.e., one that is useful, usable, desirable, findable, accessible and credible – is far more likely to convert than one that hasn't.
Thankfully, there are several practices you can follow to make this possible; for example, using header tags correctly, adding alt text to images, ensuring any anchor text for links out to other pages clearly describe what the reader will find when they click on it, and including clear labels for different fields on landing page forms. You can learn more about this from the Web Accessibility Initiative.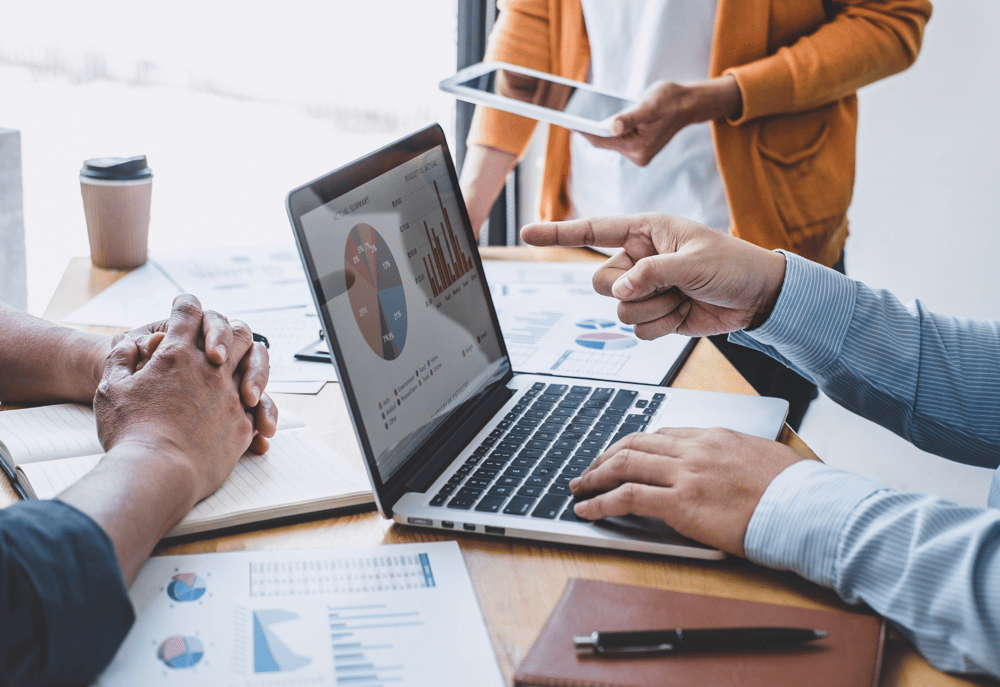 You'll then need to test all the above periodically
We've identified a number of ways you can test your website's conversion potential in the sections above, and there are multiple other testing methods that you can try.
The important thing to remember is that the amends to make to improve this potential are not one-time fixes; it's a continual process to ensure your website is delivering value to your prospective leads and
HubSpot's own five-step system is a good one to follow here:
Step 1: Define your objective
Pinpoint your goals, both long term and short term, and where the test fits into these, as well as the performance metrics you're hoping the test will influence (e.g., KPIs).
Step 2: Establish your baseline
Understand what your current data is telling you about your conversion performance, and make a note of this for later.
Step 3: Form a hypothesis
Follow this format: "By making A changes, the conversion rate will increase by B because it solves C problem."
Step 4: Design your tests
Ensure you're only testing one element at a time to be sure that you can identify where impact is being made, if any!
Step 5: Analyse your data
Explore your final dataset and compare it to the ones you collected at the beginning of the testing process, and throughout. If you don't see a noticeable difference, it's time to test the next thing!
Now, with all the above conversion rate optimisation best practices in mind, look at your website, and ask yourself...
… if I was a customer in [insert stage of the buyer's journey], would I convert?
If the answer is yes, congratulations! However, it might also be worth asking yourself if there's anything you can do to make your website even more engaging to push your success further.
If the answer is "no," then you should start implementing the above conversion rate optimisation best practices right away.
Looking for help to optimise your website and processes?
We've been delighted to support several businesses over the years with CRO and other aspects of website development at Angelfish Marketing, and would be equally pleased to help you, too! And it all starts with your very own free marketing report and consultation, which you can sign up for below...