Here at Angelfish, we've been fortunate enough to have access to some of the best digital marketing agencies in the world.
Over the years, we've taken part in some brilliant training programmes, mentorships and partnerships – including becoming a Platinum HubSpot certified partner – and we've picked up an incredible variety of skills along the way that we now use every day to take our client's inbound marketing endeavours to the next level.
In fact, we've noticed a few recurring themes among these top digital agencies and inbound companies when it comes to their approach to inbound marketing! Here are some of the best ones that we think you could benefit from, too...
6 things we've learned from the best digital marketing agencies in the world:
1. They don't interrupt; they attract and nurture
In this fast-paced, ever-evolving world, these top agencies know that innovation is key. Innovation centres on experimentation and those willing to test and push the boundaries.

Inbound marketing is a prime example of innovation. Unlike traditional marketing (TV commercials, magazine ads, radio spots, flyers etc.), which focuses on interruptive techniques, inbound marketing aims to attract specific target markets with content they will gravitate towards at each stage of the purchase funnel.
The point of inbound marketing is not to shout about your offerings hoping someone will bite, but rather to attract, convert, close and delight your customers - a total transformation of the archaic and traditional marketing methods (and thinking).

The most successful agencies use inbound; they focus on their ever-evolving customers to find (and test) ways to draw them in, engage with, nurture and delight them – if you aren't already, it's definitely time to follow suit!
2. They create regular, high-quality content
If you want to be at the top of your game along with the best digital marketing agencies, you not only have to produce phenomenal products and services, but you need to create high-quality content, optimise it for search engines and share it on social (more on those below) to attract and convert your ideal customers.

Content marketing is a huge and integral part of inbound marketing; the main focus is to create consistent and valuable content that answers a question or provides a solution to a pre-defined target market, with the goal of attracting and, essentially, retaining customers.

It's not a one-off fix, but is a continuous process that the best digital agencies centre their content marketing strategy around to create the most relevant and useful content for their target audience.

The main thinking behind content marketing is that a company provides actual value to people, who in turn reward them with business and loyalty. According to many digital agencies in the world, as well as top businesses, this is not only the 'present' of marketing, but the future.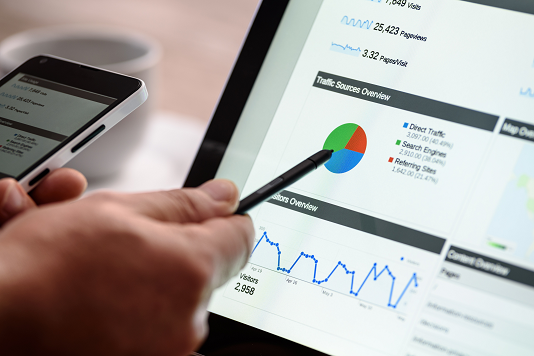 3. Their SEO strategy is on-point
If you were to search for content around inbound marketing or digital agencies on Google, chances are that these agencies will show up at the top – or at least very near the top – of the search results pages – and more often than not, organically (as a HubSpot certified partner, we're always delighted to see HubSpot's blogs appearing before the fold!)
This is because the best digital agencies invest time and consideration into powerful SEO strategies that ensure their content – and therefore, their website – gets noticed.
Through techniques such as indexable, high-quality content, topic clusters, targeted keywords and more, these agencies are the ones climbing above their competitors and in search rankings and getting visitors to their site – which Google then rewards in turn by pushing them up the ranks even further.
With some dedicated time and effort, this is something that your business can achieve too.
4. They embrace technology
As far as digital marketing goes, keeping up with the latest technology is an absolute no-brainer – at least, it is to the best digital agencies in the world.
From the latest trends in technology that may influence your customers' buying habits (for example, a mobile-optimized website) to utilising marketing automation technology and digital marketing channels.
By now, most companies' marketing is predominantly digital. If you haven't made the shift yet, then you should really be implementing tools to enable your business to go digital!
5. Their social media is brimming with activity
As mentioned above, sharing content on social media pages is a fantastic way of bringing visitors to your website and subsequently generating interest in your products and services, at the same time as boosting SEO.
The best digital agencies in the world not only share their content regularly, but also keep their followers up-to-date with the most recent news, events and updates in the sector.
By demonstrating their knowledge and understanding through this kind of social sharing and activity, these agencies market themselves as the thought-leaders of their industry, and subsequently build brand trust and loyalty from their visitors, as well as accelerate their lead generation.
If you're not currently taking advantage of social media for your business, whether that's through sharing or paid social advertising, then now is the time!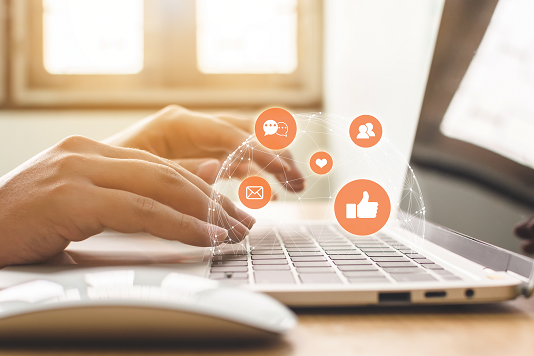 6. They always bring it back to data
Traditional marketing techniques have always been tough to track. Digital marketing, on the other hand, offers a plethora of tracking and data analysis functions and opportunities, such as the ones we list in our blog here.
The difference between the best digital marketing agencies in the world today and those who aren't quite up to speed is how this data is then used. The best digital agencies analyse and use this data to build long-term sustainable investment models that help grow their clients' businesses.
More specifically, they implement a closed loop style of reporting that enables them to consolidate their marketing efforts into one easy-to-measure, accurate place. Not only does this provide trackability, but also the visibility of the whole sales funnel from click to close to ensure an accurate picture of ROI.
The below image demonstrates how a closed loop reporting works, as well as how it can deliver total visibility across all digital marketing channels and at all stages of the sales funnel: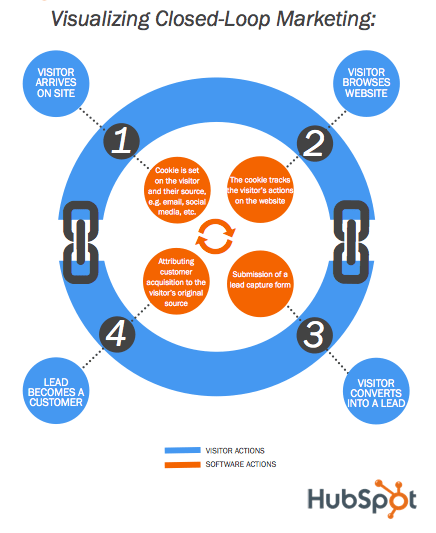 This shows how a business can understand their visitor to new contact conversion rate and ultimately contact to new customer conversion.
Once businesses have obtained this data, they are able to build a marketing system for growth. This is how the best digital marketing agencies in the world are helping to not just achieve but also exceed their client's goals!
The good news is, all the above is more than achievable!
At Angelfish, we've helped numerous businesses harness all the above techniques and more through next-level inbound marketing strategies - and our status as a certified HubSpot partner just goes to show our commitment to helping these businesses witness tangible results!
If you'd like to learn more about how we can support your business with inbound marketing too, book your free one-hour consultation and report with us below...