PPC stands for pay-per-click, a model of Internet advertising where you pay a fee each time someone clicks on your ad. It's a way of buying visits to your site, instead of earning them organically. Search engine advertising is one of the most popular forms of PPC. Here you pay a fee to get your ad at the top or at the side of Google's search results.
Hanapin's State of PPC 2016 report found that 78% of industry leaders 'felt really good' about their pay-per-click success in 2015. So much so that almost half will be increasing their budgets for it this year. The actual figure may be way higher. According to Hanapin's report, while only 10% of advertisers planned to increase their PPC budgets in 2015 – over 70% did.
Why? What makes pay-per-click advertising so attractive?
Here are five reasons why your business needs it.
1) 60% of global mobile consumers use their mobile as their primary or exclusive source of Internet, according to Social Media Today.
And according to Ofcom's study into mobile usage, 77% of people use their phone for web browsing. The point is – people have the world in the palm of their hands and they expect you to be there. If you're not, people will use the companies that are (your competitors, perhaps).
2) Google Adwords allows you to target the right people at the right time, with a relevant message.
Imagine you're a London restaurant owner. You could target diners within a 10-mile radius during peak dining hours, getting them to call you. And you'd only have to pay for the ads that were clicked.
3) Pay-per-click allows you complete control and visibility.
Most of us have to work with strict budgets. It lets you start off small and see the return on your investment. If your ads work, you can increase your spend, knowing (or being pretty sure), you'll get your money back – and then some.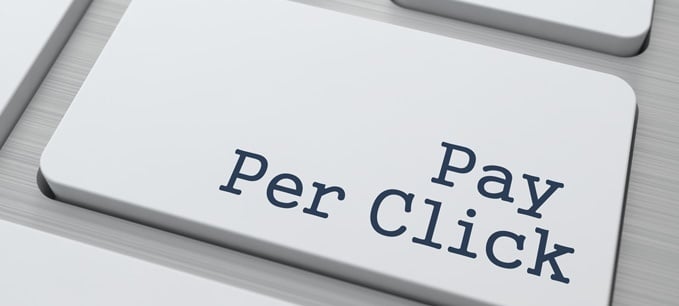 4) It's measurable.
Because you only pay when someone clicks your ad, you can see exactly where your advertising budget is going. By setting conversion goals, you'll be able to see how much it's costing you to covert every visitor to your website into a lead and ultimately a customer. Because you can see what's working and what isn't, you can optimise your campaigns and scale your spend up in confidence. What other types of advertising can offer this level of control and tracking? How much money have you spent this year on print advertising? Did anyone view your website or directly respond? Chances are you don't really know for sure. Pay-per-click changes this.
5) Because pay-per-click lets you see how well particular keywords are converting, it can inform search engine optimisation (SEO) of your website.
Over time, this will improve your organic rankings, too. Because you'll be able to build your website around the keywords that work best at matching the right customers to your business.
Who knows? In the long run, your organic results may become so good that you can even spend less on paid search advertising. But the real point about pay-per-click is that you can tweak what works to deliver a return on your investment. And as long as the business it brings in makes more money than you're spending on it, you're winning.
Click on the button for a free digital marketing health check and see how organic and paid search can become your new lead generation machine: