There was a time when companies would go decades without re-thinking their brand or storefront design. But the world of the web moves much, much faster, so for many businesses, it has become common to do website redesigns every 1-2 years. There are a number of good reasons for these redesigns, including changes in aesthetic preferences, technological developments, and company/brand evolution.
Whatever may have spurred you to want to change your bespoke website design, though, there is no denying that it is a costly and time-consuming endeavour, so you don't want to venture into it blindly. That's why we have this list of tips to help you nail that website redesign!THE PLANNING STAGE

Identify Your Goals - Make sure you aren't redesigning just for the sake of a redesign. You should have specific goals that you want the new bespoke website design to accomplish that the current one can't.
Create a Project Plan - Determine your budget and decide who will be in charge of overseeing the project. Put a plan in place and establish a time table complete with milestones. If you don't do this, the redesign process could go on so long that by the time you finish, it'll be time for a new one!

Choose Your Design Partner Carefully - When looking for a design partner, don't just go with the first firm that looks good. Check out several options and closely examine their portfolios. Whose designs speak to you and your company's needs? Are they priced competitively? You will likely want to get proposals from the two or three most promising candidates and make your final selection from there. Ask plenty of questions and make sure they have a clear redesign process in place. Also be sure to check references.

Research the Best CMS Systems – Are you happy with your current CMS (content management system)? If not, it will be much easier to adopt a new one at the same time that you do the redesign. Use this time to look into what CMS systems are out there and decide if one of them might suit you better. If you want to change both the front and back end of your website in this redesign, that will also have an impact on which design partner you choose.

DESIGN & CONTENT

Plan Your Design With Everyone's Input - Be sure to get input from ALL stakeholders – or else you might have to do a last-minute redesign of your redesign! Communicate their needs to the design team, and do this as early as possible so that the team isn't constantly forced to re-conceive their bespoke website design based on new information trickling in.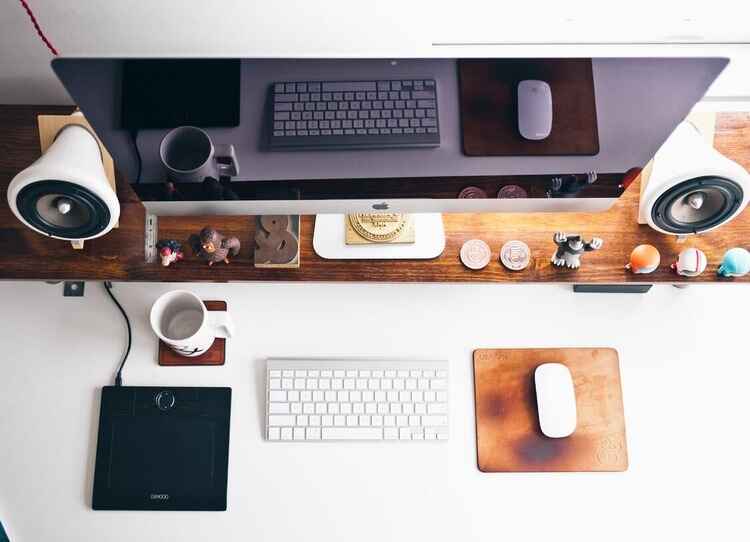 Finalise Your Content Early, and Don't Make It All About You – Get your content finalised as soon as possible, as the content you choose will guide the look and functionality of the site. When putting together the content marketing, don't fall into the trap of just talking about how wonderful and important your company is. Rather, focus on what you are offering the customer that is going to improve their lives.
Keep It Simple - Get to the point. People don't read, they scan – so use as little language as possible to deliver your message. Simplicity is also important when it comes to selecting colours (the fewer, the better), text sizes, and layouts. Overly "busy" looking websites just exhaust and confuse people, leaving them not knowing where to look or click.

Reflect Your Brand Identity - Visitors to your new website should never be in doubt of where they are, so make your brand identity clear in the design. Be sure that your logo has a noticeable, consistent placement at the top of each page.

Consider Website Usability - You want your new website to be attractive, but more importantly you want it to work, so make usability a top priority. This means that you want speed, an inviting interface, helpful menus, and intuitive navigation. Never underestimate how quickly people will abandon a website that they find difficult to navigate.

Consider the Conversion Path - Remember the importance of the path that leads the customer from the landing page to the conversion. If that conversion is a matter of filling out a form and clicking a button, then make sure the form is attractive and short – and that the button is enticing to click. A contact us page won't be sufficient in this instance, the offer needs to be relevant to that customer so you can begin to engage with them much earlier in their journey.

Optimise for Mobile - The number of people accessing websites on their mobile devices is skyrocketing, so optimising for mobile is absolutely critical to this process. If your redesigned website doesn't function well on a smart phone, it may as well not exist for a large part of the population.

IMPLEMENTATION

Test Frequently - Test regularly to ensure that your site is working optimally for everyone, no matter what platforms they might be using. Test to ensure that your calls to action are effective and that people are having a positive user experience with the site. No detail is too small, with even fonts and colours often making a big difference. Due to the rapidly changing digital world, your website need to constantly evolve and be a permanent work in progress.

Don't Forget Your SEO Strategy – Good SEO (search engine optimization) is crucial to making sure people can find your website. In the redesign process, make sure current best practices for SEO are followed. Smart use of keywords, meta tags, H1/H2/H3 tags, and good article content with catchy titles all contribute to good SEO. One of the most important parts to remember is to map your URLs and ensure you have 301 re-directs in place – you don't want to lose any of your SEO positions. You should also include a sitemap for your new website and be sure not to duplicate any content throughout the site.
To learn more about creating killer web designs, download our B2B bespoke website design best practices: