There are a lot of things you have to implement when creating a company website. This includes the visual layout, which is essential in attracting and engaging clients and visitors. With the new digital age in effect, you truly have one chance to make a first and lasting impression.
Looks not only matter, they are crucial in establishing brand validity and targeting mass or niche audiences. In order to secure a professional website that is competitively viable, you may want to consider parallax web design. Parallax web designs are features that enable parallax scrolling.This basically allows the backgrounds to move at slower rates to the foregrounds, resulting in captivating and compelling 3D effects when users scroll down the pages. Websites utilizing parallax website design are simply aesthetically pleasing, and enhance any user or visitor's experience. However, many people believe parallax designs are detrimental to SEO (search engine optimization) efforts.
According to industry experts, parallax designs do not affect SEO; it's the overuse or misuse of these contemporary concepts that that can hurt or impact SEO techniques.
Common Parallax Web Design Concerns
While there are several concerns associated with parallax designs and concepts, the following are the 3 most common concerns for users and webmasters:
A single URL results in lower searches and internal links - Websites that entail parallax designs display all content on a single page with only one URL. This means there is only one effective h1 tag and set of Meta tag information. This can potentially damage your search visibility, since search engines like Bing and Google only end up indexing that one page within their search results. Websites with multiple pages are much more searchable and recommended for effective SEO. There's also the fact that only having a single page results in fewer internal links - and as you know, the more internal links you have, the stronger your SEO campaign is.
Slower website loading - The more multimedia on a single the page, the longer the page takes to load. Websites with parallax designs will certainly have more media-heavy and interactive layouts, resulting in slower page loadings. Even a second or two longer can greatly affect the user experience, and may result in less web traffic and recurring visits. According to recent studies, consumers expect pages to load within two seconds - after three seconds of loading as many as 40 percent of visitors will simply leave.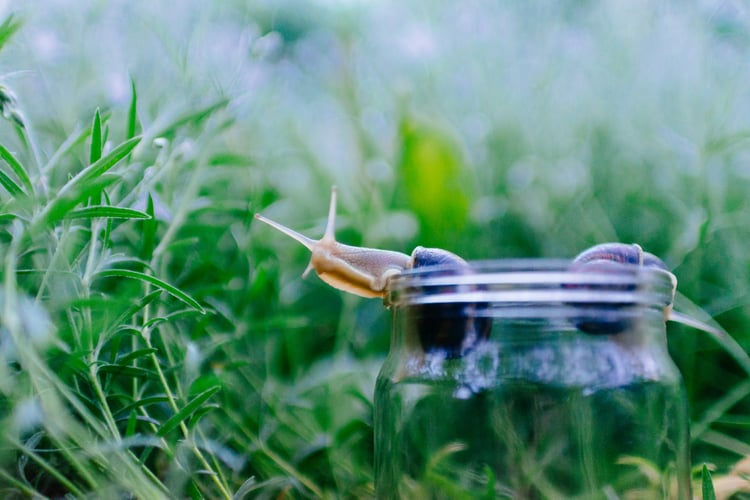 Sites that are not mobile ready or friendly – Google's recent updates and changes to its algorithms call for all sites and blogs to have mobile integration. This may affect parallax sites since they are notorious for not being mobile friendly or accessible. This would result in duplicate content on two different websites that could result in SEO penalties from Google.
Using Parallax Web Design without Hurting Your SEO Efforts
The concerns that people have over using parallax design seem legitimate, right? The thing is, these concerns all have to do with SEO mistakes and the distribution of content, meaning the problem doesn't lie in the parallax code, it lies in the use of incorrect practices. Let's go over the concerns one by one:
SEO - Because parallax website design creates such a stunning visual layout, many web designers are tempted into putting several pages worth of content onto a single page. Doing this is a bad idea no matter what - whether you are using parallax design or not. For example, instead of placing your company's mission statement, case studies, business philosophies, contact information and more onto a single "about us" page, they should be split up onto separate pages in order to strengthen your SEO. Clumping it all together onto a page with a parallax design isn't something that you are forced to do.
Load times - Having a parallax design for your website's homepage doesn't have to affect your load times. This tends to occur if you make the mistake of stuffing the page full of content. Keep it clean and simple and spread your content across numerous pages - especially your visual content - and load times won't be bogged down as much on your homepage.
Mobile - Parallax design will actually work fine on mobile devices as long as your website has a responsive design. If your website has a responsive design, then mobile users will be automatically detected and their browser will simply turn off any of the parallax features that won't work on mobile devices. A good example of this is Spotify's homepage. On your computer, you'll see a parallax design in place. On a mobile device, you'll see the same pictures in the background, except they won't be moving like they will be on the desktop. This is because their website is responsive.
If you're thinking of a new website or a redesign, download our 7 top tips for great design below: