Are you looking at redesigning your website? Make sure you get off to the right start by spending a little time writing a full brief. The document you create will guide the entire process, so make it as detailed as you possibly can – and use these guidelines so you know exactly what to include.
Background
You'll want to arm your designer or agency with as much background information on your business and the redesign as possible. What does your business do? What are your products and services? Who are your customers?Other important questions about your business you should answer include:
What sectors does your business operate in?
Who are your customers?

What is your ethos?

What is your USP?

Who are your competitors?

What is the main objective for the website?

What is your call to action?

How would you like to be perceived?
Your website
There's a reason you're going through a website redesign. So a good place to begin is by describing what's good about your current website, what you like about it, and what you don't like. Is it generating enough leads? What image does it project? Does it rank well for keywords important to your customers and business? Describe your ideal website and provide your designer or agency with a few examples of websites that you like both for look and feel and functionality.
Your goals and objectives
What would you like your website redesign to achieve? What are your goals? When it comes to how you want your new website to perform, what are your objectives? Are you just after an improved design or is there something more fundamental?
What are the SEO considerations? A higher ranking on Google? More time spent on your website? Better lead generation? If you work out what your users want – and aren't getting with your current site – this will help you build your website content around this and as a result your stats should improve organically.
Finally, what do you want your call to action to be? Download an eBook, request a demo, speak to an expert? Simply having a standard 'Contact us' page isn't good enough any more. Whatever your desired call to action, make sure it is front and centre on your website and users can find out what you do and take the call to action in less than five seconds.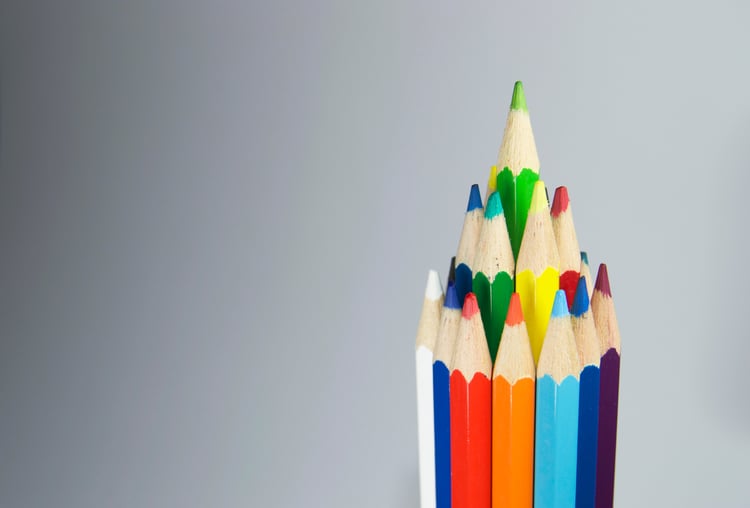 Technical aspects of your new site
You can never provide too much information in a brief especially when it comes to a big project such as this. So be sure to be thorough and take yourself through each step even beyond the design itself to make sure you leave no stone unturned. How big will your new website be? How many pages will it have? And how many sections?
Will you be providing copy or do you need it written? How will content be edited as time goes on? Do you have a specific CMS in mind? Some other technical questions you'll want to answer are:
Will there be forms?

Do you require a blog? If so, will you allow comments?

Will your new website be integrated to any software?

Do you currently analyse traffic? Will you do this for your new site?

Will you feature different languages?

Will you set up your own on-page SEO?

Do you require hosting or will you host your site on your own servers?

Have you purchased your own domain?

Is there any particular CMS you would prefer to use?

Are there any other special functions or features you require?

What mobile functionality do you need?
Know your users
A redesigning a website is a fantastic opportunity to improve business performance by focusing on your users' priorities. Describe who your audience is to your website design team. Divide them into personas and describe each of these persona's goals and pain points – this will help you create content you're perhaps missing on your current site.
Don't forget to think about what kind of devices your audience will be viewing your website on. Since 2015, more people began accessing the Internet with mobile devices than with laptops and personal computers. You'll need a responsive site that lays out content in an optimal way for every screen size – stipulate your requirements to your designer and it would be a good idea to source some examples.
Research your keywords
Don't forget to do your keyword research to discover how people are searching for the solutions you offer.
URL mapping
URL mapping is an on-page search engine optimisation strategy to help ensure that all pages of your website are indexed for different associated keywords.
This means you avoid having single pages, say your homepage, that try to optimise for too many keywords, resulting in confused search engines and a less effective website.
Having a URL map in place also helps you analyse how many URLs will need to change based on the new site structure and in turn how many 301 re-directs you need in place. This will ensure there are no nasty surprises post launch and avoids losing traffic on any lost URLs.
Your design
How should your website look? What impression do you want to give? Are there any brand and/or style guidelines that will need to be met? What values would you like to communicate?
Do you have any colours in mind? Any colours or styles you want to avoid?
Detail websites you like – and be specific about why you like them. List your brand colours, fonts and icons. Create a mood board to share any imagery you have in mind.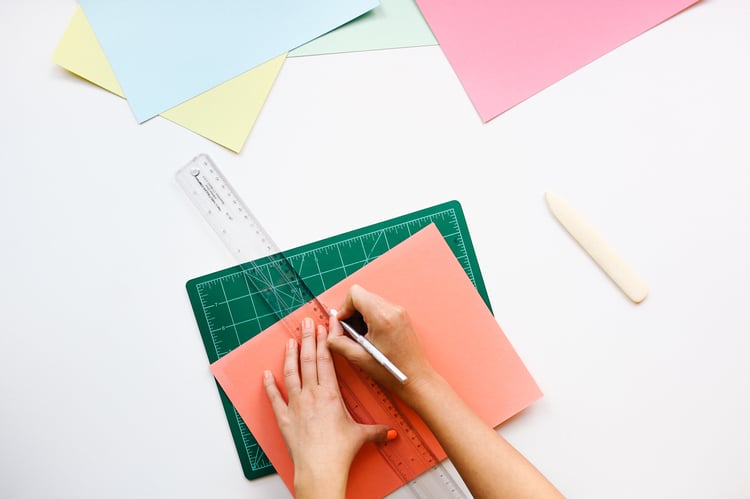 Your budget
It's tempting to be vague about how much money you've got to spend. But letting people know your budget up front will mean you don't waste time, which costs money in itself.
Suppliers will be able to tell you straight away whether they can do your website redesign for you at that price or not. If their quote is close, but they won't be able to do absolutely everything, don't forget that you can always break your redesign up into phases, leaving some, more advanced features, to be built later.
This might be a good solution if you've found someone you really want to work with, but they simply can't do everything you're asking for on your budget.
Timeline
As well as nailing how much you have to spend, you'll also want to be clear and firm about what you want to happen when. So we recommend scheduling in dates for the following events, working backwards from your go-live date:
Getting quotes from designers/agencies

Interview shortlist

Appoint website redesign team

Start design phase

Finish design phase

Start web building phase

Development phase

Testing

Website launch

Review
It won't take long
You know your business so well you could probably answer all the questions we've outlined above in about an hour but it would be well worth the time in the long-run.
When you've written your website redesign brief
Don't forget to consider the SEO implications a new website might have. Our web design services not only give you attractive websites, but also focus on how your website functions and delivers a return to your business.
Why not download our guide for some great tips on how to build a killer website: