There is nothing worse than spending many hours over many days researching information, gathering data and working on your content to put this all into a fascinating blog post...only for no one to read it.
Unfortunately, creating a great blog post is only half the battle. Getting people to discover and read it is quite another – and it's often the biggest challenge you'll face.
If you find getting eyes on your content difficult, read this guide for some effective methods to get more visibility for your content.
1) Share it on social
This is perhaps the most obvious point, but it is also the most important for your b2b content strategy. For every piece of content you create, you should share it as soon as it goes live.
Obviously, to get more eyes on it, you need to have a large and active group of followers on each social network you are active on. That all comes down to being active, sharing great content and getting involved in the discussion.
But assuming you are active on social media and you have a following, sharing your new content will help to get it noticed.
If your followers like what they see, they are more likely to comment on it and share it with their own networks.
2) Share it again
Once is never enough on social media.
Different people use social media at different times of the day, so make sure you share your content multiple times and at different times of the day.
Share the following week, the next month and even a couple of months later to give more people the chance to discover it.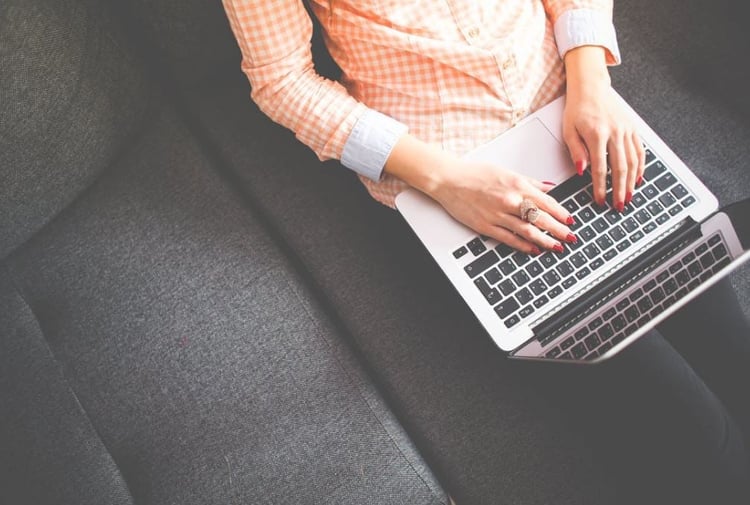 Pay attention to how you share. Change your message each time by:
Using the title as the main message along with the URL.

Suggesting that the blog is the solution to a problem.

Taking a quote from the article.

Quoting a fact from the piece that will capture attention.
3) Get your employees to share it
Most businesses will only share their blogs on their company pages and this limits the reach that blog posts could potentially have. You should get your employees involved and encourage them to share it with their own audiences. They will have different connections, and as a result, your blogs will reach more people in addition to just posting on company pages. You could try a tool like Hootsuite to start implementing this into your B2B content strategy.
4) Share with relevant groups
Online social media groups are full of people searching for specific information and interested in specific topics. If you can find relevant groups to join, these can be ideal places to share your content.
Facebook has plenty of groups you could join, as does LinkedIn. So search for relevant groups, join them and get involved.
The key rule of social media groups is to be active by joining discussions, sharing your views and answering questions. Once you have built a presence in your chosen group, you could suggest your article as a solution to a problem. Or you could answer a question and then link to your article as an example of a more detailed answer.
Don't spam, but make an effort to get it in front of the right people. If the content is good, they might share it with their own networks.
5) Use hashtags
Use hashtags to increase visibility when you share something on a social network. People will search for content using hashtags, and if you use them wisely, you can ensure your content becomes more visible.
Try to include one or two with every piece of content you share on social media, and make them relevant.
Unsure which to use? Search for relevant hashtags and find out whether they generate much traffic. Only target hashtags that provide lots of results – no content could mean no traffic, which would be a missed opportunity.
6) Share them with your contacts
Email is a powerful element of your B2B content strategy, and it's a simple and effective way to share your content. You know your subscribers are interested, so feature your blogs in your emails and send out broadcasts about each blog you publish.
You could also include some of your best blogs in your initial autoresponder sequence, or you could send out a monthly round-up of your best posts.
Rather than copying your entire post, simply write an intro and a link, then get them interested enough to click.
If you have segmented your audience, you can send different blogs to different groups to ensure they are even more targeted.
7) Highlight them on your home page
You can also link to your blog posts from your homepage and promote them with an image and a link.
If prospective customers land on your homepage, they might want to read more before they make a purchase. This is easy to do, and it can help to move your prospects down the customer sales funnel.
8) Promote to influencers
Finally, the most important point of all. Make contact with influencers in your niche, including blog owners and niche websites with a big audience, and try to get them to share your posts.
Leave comments, talk to them on social media, react to their content and get on their radar.
When you create something you think their readers might be interested in, share it with them. If they share your content with their large readership, this can get far more people to see it and link to it – which is great for SEO.
This is much more involved, and it should be considered a long-term strategy, but it can pay off in a big way.
Get your blogs in front of more people
Getting your blogs read is a challenge, but it's one you need to focus on. There is no point creating great content that no one reads, so use the tips in this content writing guide to get more eyes on your blogs.
Want to learn more about social media and how you can increase your blog posts visibility? Download our guide to B2B social media today and get your content out there!