The way people are buying has changed - in fact, in today's digital world 60% of purchase decisions are made before customers even have a conversation with a sales rep. As a result, traditional 'safe' marketing strategies are on the way out, with just 16% of marketers saying that outbound provides them with the highest quality leads for sales - which means the use of inbound marketing technology is on the rise.
The proof is in the pudding - 35% of salespeople say closing a deal is getting harder, whilst only 22% of businesses are happy with their current conversion rates. And that's exactly where inbound marketing technology comes in. Done right, inbound can give you the opportunity to think smarter, grow faster, and deliver powerful results.
It's time to change the game - read on to find out how.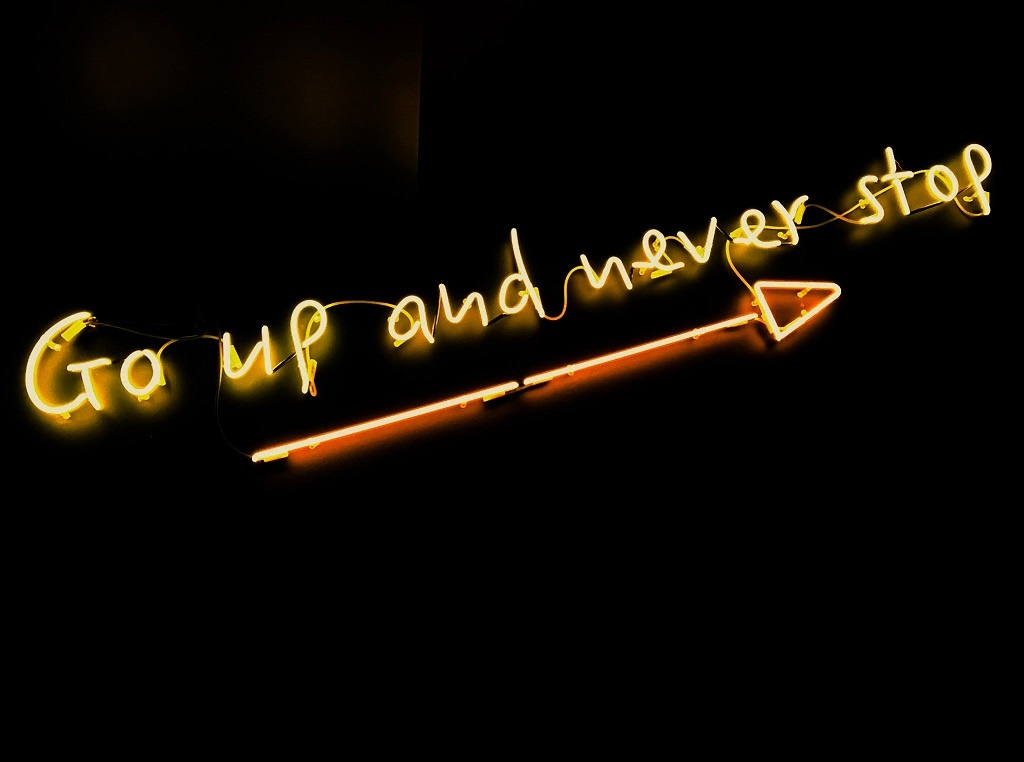 Inbound in a nutshell
It's time to stop wasting money trying to interrupt your target prospects and instead reap the benefits of attracting your prospects to you. And that's what inbound marketing services are all about - creating and sharing content that appeals to your audience so they build trust in your brand. It works on the principle of attract, convert, close and delight; turning strangers into visitors, leads to customers, and finally promoters.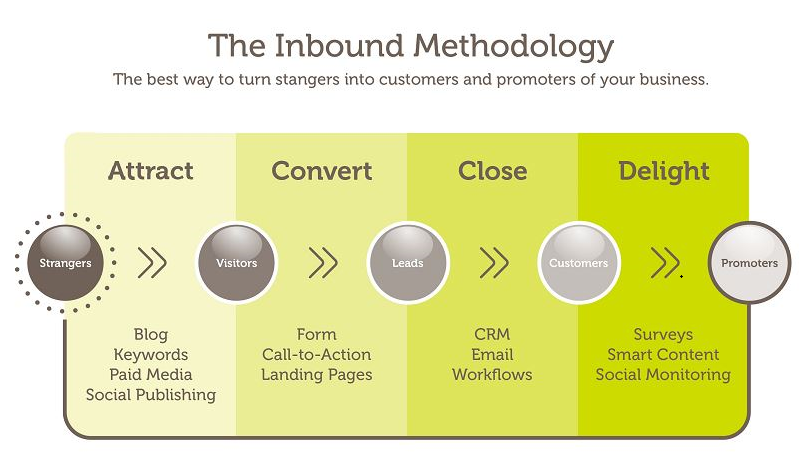 But Rome wasn't built in a day - it takes time to build an inbound strategy, which is why you need a clear Growth Plan. From identifying your personas to creating a content strategy and researching keywords to generating traffic right through to converting your visitors into leads and your leads into customers - you have to be in it for the long haul.
Don't worry though, it's worth the effort. Done right, inbound marketing technology can result in a 50% increase in website conversion rates, whilst email marketing has double the ROI of cold calling, networking or trade shows - meaning that inbound leads cost 61% less on average than outbound leads. It's no wonder then that 72% of marketing professionals think that relevant content creation is the most effective SEO tactic out there.
So if you're interested in making the move to inbound, your Growth Plan should look a little bit like this…
Identify your personas
First things first, you need to identify your personas. A persona is a semi-fictional representation of your best customer based on market research and real data - and in order to understand how to market to your audience, you need to understand their story, goals, pain points and challenges. Not only that, but you also need to look at their decision making process in the lead up to a sale and identify demographic information such a job titles and key skills so you can figure out how you can help them achieve their goals. Basically, this part of the Growth Plan is about finding out exactly what questions, concerns and values your customers have and what you can do to help them. By understanding all of this, you'll be in the perfect position to create highly-targeted marketing messages that truly speak to the people you want to do business with.
Check out the competition
Next up you need to take a look at what your competitors are doing. By diving deep into your core competitors and looking at their digital marketing channels you can see what they are and aren't doing - and how this can become an opportunity for you. Do they have a blog? Clear CTAs? Landing pages? Where are they advertising online? What about search terms? And their use of keywords and backlinks? What industry experts are linking to them? And what about their domain and trust scores? Leave no stone unturned when it comes to examining the competition - after all, by identifying their strengths and weaknesses you can tailor your approach and come out on top.
Do your (keyword) research
Keywords are the words and phrases people type into search engines to find what they are looking for. Getting your website found starts with keywords and topic selection. But in order to include the right keywords in your content and drive traffic to your site, you need to conduct keyword research by using your buyer personas to figure out your customers' problems and identify the words and phrases they are likely to look for when searching for a solution.
When drawing up your list of keywords, make sure you take into consideration the right balance between how valuable the words are to your site, how high volume they are and also the competition or difficulty level of these keywords. You can then start to create a content strategy around your keyword groups and optimise your site accordingly so you can start to attract more visitors.
Map out a clear content strategy
Now it's time to use your keyword research and buyer personas to map out a content calendar. Creating high-quality content that appeals to your personas at every stage of the buying cycle will help you attract and engage your visitors, build trust and eventually turn them into customers. By writing, sharing and optimising valuable, non-promotional content you will not only appeal to your visitors, but you will also appear higher in search engine rankings as they start to find and share it. In fact, companies that blog have on average 55% more website visitors than those who don't - and more visitors means more potential customers.
Start setting goals
In order to improve on what you are currently doing you need to look at what your website already does. How many visitors are you currently getting? Where are they coming from? How many new contacts are you getting? And what about leads? How many are qualified and how many are your sales team closing? By looking at your website traffic per digital channel you can identify conversion rates from each channel which will give you a marketing model to inform future investment decisions.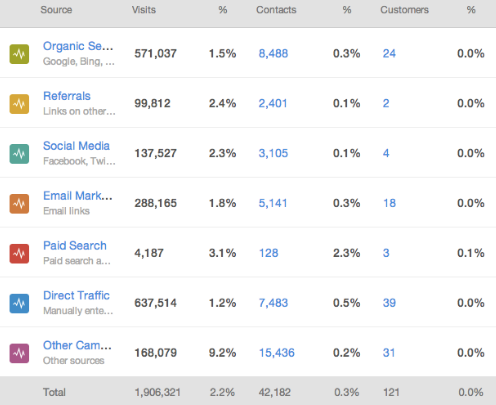 By determining your desired conversion rates you can identify what you need to achieve in terms of traffic, leads and customers - as well as working out whether or not your goals are achievable and how you can achieve them.
Ready, steady, grow!
You've identified your personas, researched your keywords, optimised your website, set your goals and most importantly started writing and sharing content that has begun to attract visitors to your site. Now you need to start moving them down the marketing funnel and converting them into leads using lead nurturing to develop relationships by sending targeted and relevant content in a timely manner. If your visitors aren't ready to commit yet, keep nurturing them with offers so you stay in their mind - remember it's a marathon not a sprint! Keep an eye on metrics, conversions and click-through rates to determine what works best for you and why - and don't be afraid to test different variations, too - you can always switch back if you don't get the results you want.
Need some help with your marketing Growth Plan?
When it comes to inbound marketing, if you fail to plan, you plan to fail - and there is a lot to think about when creating an inbound marketing Growth Plan. If you aren't already using inbound marketing technology to get ahead of the competition, now's the time to get involved.
Book a free marketing review and one hour consultation with our team now to get started.