Within the business-to-business (B2B) sector, social media is a great way to build awareness of your brand and products, with many B2B companies using it as a way to get ahead.
According to Business 2 Community, 81% of B2B decision makers use online communities such as company social media pages to help make their purchasing decisions, reinforcing that the potential opportunity for increased sales via social media is huge.
In addition, content marketing has become a popular tool for B2B businesses and using social media is a great way to promote the content you produce, such as blogs, guides and videos, to help position yourself as a thought leader and generate leads.
Are you ready for the world of social media, it can feel daunting at first – where do you start? How do you make it a success? Here, we've put together a beginner's guide to B2B social media for companies, to help make the first few steps into this vast world a little bit easier.
What social media platforms should you use?
The channels you use should fit in with where your audience is most active, so you'll need to do some research. Asking your customers what channels they use via an email survey is an option for working this out, but you could also visit their social profiles and monitor their activity.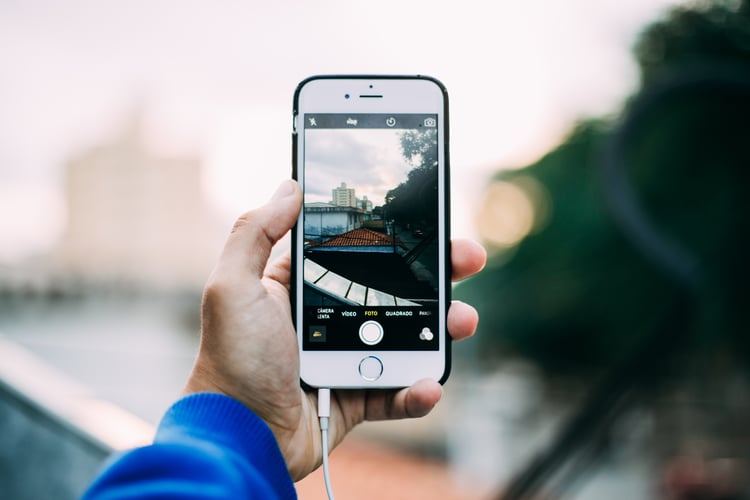 In addition, it's important to note that although 80% of leads gathered via social media come from LinkedIn and 9 out of 10 B2B businesses use it to post updates, there are other social media platforms that are also effective for B2B companies to use:
Twitter – According to research, 72% of people are more likely to buy something from a business they follow on Twitter, reinforcing the potential for sales that can be achieved by having a presence on this platform. To get the most out of Twitter your B2B business needs to position itself as a thought leader, and you can do this by posting content or links to relevant news stories that will be of interest to your audience and will reinforce your knowledge of the industry.
Youtube – videos that are posted on Youtube tend to appear high up in Google search results and so having an account is a great way to boost your online visibility to your audience. In addition, videos also help to give a deeper insight into your brand and company and can be easily shared amongst your audience to grow your reach.
Google Plus – having a Google Plus page can help your businesses' SEO and determine how high up you appear in Google search results, therefore having a presence on this platform is vital and should help to organically improve your ranking. An easy way to get started with Google Plus is to post updates with links to your content (such as video content hosted on your website) which in turn will improve your visibility amongst your audience.
Be clear on your objectives
Before you start posting on your B2B social media accounts, you need to set some objectives. What do you want to achieve, what are your goals?
Are you looking to improve your SEO or increase brand awareness? Whatever your objectives may be, once you have defined them it will make it a lot easier to measure the success of the activity further down the line and keep your activity on track.
Listen
Social media is all about having conversations. If your company wants to maintain an active presence on social media, then you need to be prepared to join in these conversations (through sharing posts from other users for example) as well as acknowledging and replying to any direct feedback you receive.This process of creating two-way engagement helps to build relationships, which in turn can lead to sales. This can of course be a time consuming effort for many busy marketeers and business owners, so you may want to enlist the support of social media management services, whether through an agency or SM consultant, this can really help you get your channels moving and allows you to focus on your business.
Drive traffic to your own website
Many new businesses using social media struggle to work out a strategy for how they're going to generate leads or get a return from their efforts. Many of the companies we see have started out re-posting others blogs or interesting news articles. This is great to help keep your profile active and keep things moving and let people know what you like and support, but it doesn't actually bring your own business much website traffic nor is it very likely to result in a lead generated for your business.
Ultimately, what's required is a major effort towards the creation of your own original content. Ensuring this is present in your social media strategy is key to getting a return on your investment. If you're not sure what you should write about, start thinking about the problems your customers have and start solving them in your articles. Position these on your blog on your website and share them socially. This is a solid strategy for getting new, highly targeted visitors to your site and new leads for your business.
Measure results
In order to establish the success of your social media activity, you need to be able to measure the results. While this may seem complex at first, many tools are straightforward to use and will give you the insights you need. Below we've listed the types of social media tools that are available for B2B businesses to use, which will allow you to track your customer's journey from initial click to a download of your content or enquiry about your products or services. Not only will using these allow you to clearly measure your ROI, but will also help justify the allocation of your budget to social media in the long term too: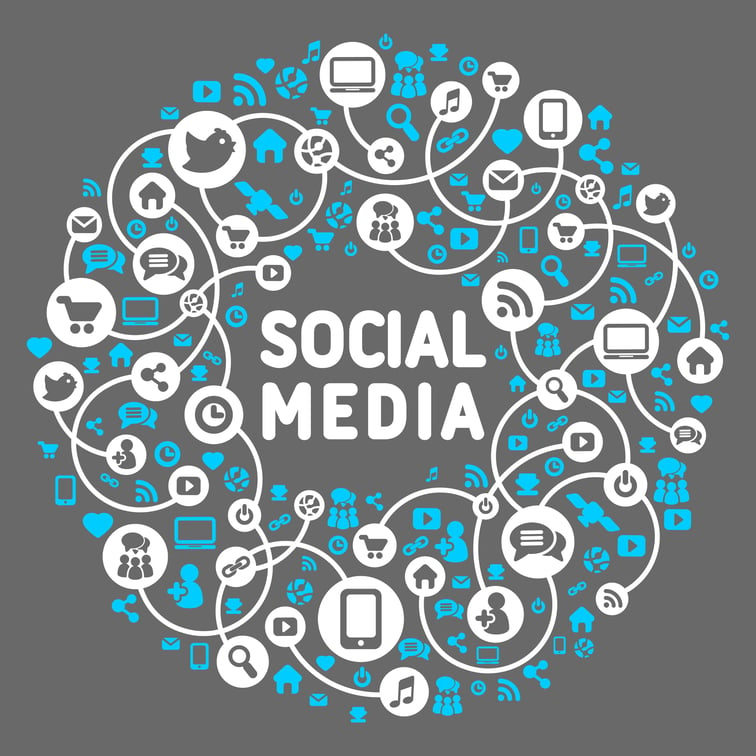 Social media management tools allow your business to manage their social media accounts in one place, making scheduling content and interacting with your audience easier than ever. Another benefit is that they enable you to monitor conversations in real time, by setting up streams that monitor particular key words that your audience is using.
Social media management tools can help you to get detailed engagement stats for every post, and some will also give you analysis of your followers – here you'll be able to see when your audience is typically online and then you can use this data to ensure your posts fit in with these timescales to give them the best chance of being seen.
Brand mention tools will allow you to monitor mentions of your brand name and its interactions within the social media landscape. This is a great way to determine your brand's strength amongst your audience by seeing how often it's being discussed, the sentiment of the reactions in terms of being positive or negative, as well as your reach or measure of influence – important for establishing the impact your brand could be having on your audience's purchase-making decisions.
In summary, the key to social media success for a B2B marketing campaign, is establishing clear objectives, knowing which channels to target for your audience, measuring results and building awesome, unique content that helps your target audience solve their business problems.
If you've not got a team for this or the time to build one, we specialise in helping businesses via our social media management services to help you get seen, shared and found.
For more information and how you can use it to benefit your business, download our free guide below. Alternatively, book in some time with one of our marketing experts.