I know what you're probably asking yourself: is social media really a necessity when it comes to B2B marketing? Are the tweeps of Twitter or the frequenters of Facebook really going to be interested in the goings on of an SaaS provider or an engineering business?
Although some people might answer 'yes' to the last question, a social media presence and strong management of your social media is a must for any B2B enterprise. Opportunities come through people, after all, and social media is an excellent way to meet people where they already are – on social media platforms. Read on for nine ways to succeed at social media management.
1) Schedule posts ahead of time
The first way to make managing your social media a breeze is to get organised. You might update your personal Facebook account on a whim, but the same strategy can not be applied to your business accounts. Spend an hour or two once a week (you can delegate this part!) planning and scheduling all your posts for the next couple of weeks to make sure you're posting regularly and at times when you know your audience is online. You can then forget about posting for the rest of the .
2) Create a folder for content ideas
Although you'll be spending a few hours a week scheduling your social posts, the inspiration for what you post will probably come at unlikely times – when browsing the web in your lunch break or during a meeting. Create a folder on your laptop (or use an App like Evernote) to collect these nuggets of gold, otherwise you might struggle to recall some of your best ideas
3) Keep a timesheet
Time sheets might from 1984, but they do have a less nefarious use: for keeping track of your time so that you can better manage it. Keep a record of how long you spend on tasks like scheduling posts, writing posts and replying to comments so that you get an accurate sense of how much time you need to allocate to your social media management each week. Either use a stopwatch, or try out a time tracking app like Toggl.
4) Get acquainted with content calendars
Building on tip number two, is a way of making sure you have enough content to post for the next month or two. It's not only useful from an organisation point of view, it's useful for planning your overall content strategy. You can make sure that you're targeting the right people at the right time, and that you don't end up posting too much on one topic only.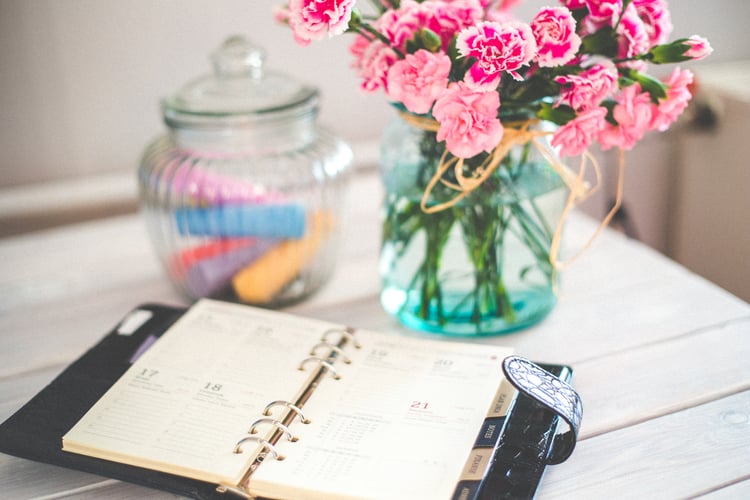 5) Lay down the social media management law
Again, without trying to sound too Orwellian, laying down social media guidelines is a must when organising your B2B social media. These guidelines should be in keeping with your brand, and take into account who you're targeting with your social media. Make sure anyone who's involved in managing your social media accounts is familiar with these guidelines.
6) Set up a social monitoring stream
With around 350,000 tweets sent per minute (according to Internet Live Stats), you're going to need a social monitoring stream to keep up with it all. OK, so only a very small percentage of that will be pertinent to your business, but you'll still need a tool (like to make sure you don't miss a single thing related to your business or industry. Give everyone involved in managing your social media access to this and encourage regular monitoring.
7) Turn on those notifications
In keeping with the theme of never missing a beat, turning on your notifications (on your desktop or smartphone) is a small but oft-overlooked trick to ensuring that you're on top of your B2B social media game. After all, social media never sleeps. Even though you might not be operating in the FMCG game, timely responses to your network's replies or comments is essential for growing your social klout.
8) Collate those social accounts
Sometimes it really is better to have all your eggs in one basket – like when you want all your social media accounts in one place so you don't have to open five browser tabs and hop between them. This is where apps come to the rescue again. Tools like Buffer and collate your social media accounts so you can post, monitor and reply to all of your posts from one platform.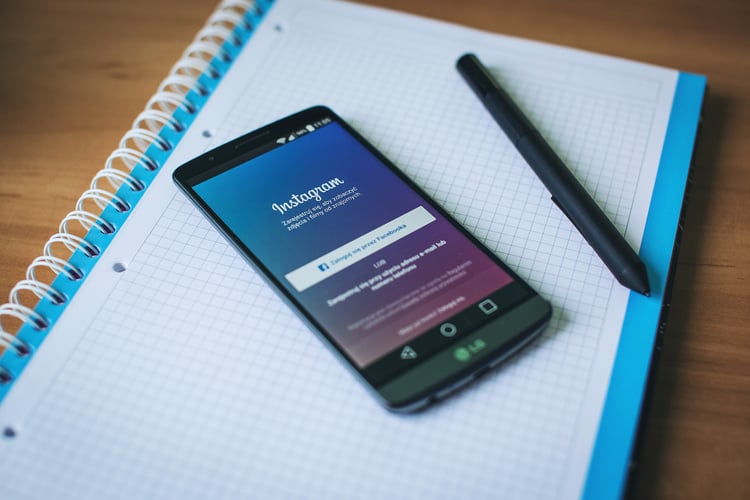 9) Never. Stop. Learning.
You've almost made it through all our social media management tips – except that's only the beginning. As with everything in this digital age, things evolve at a rapid pace. So much so that these tips might be defunct by next year! You've got to keep learning and keep your finger on the pulse of social media trends. Follow some important social media gurus (like Jeff Bullas), take social media webinars that are hosted on LinkedIn and immerse yourself in the platforms you're active on. After all, nothing beats good old fashioned hands-on experience.
How are you feeling? Confident and ready to launch yourself into cyberspace (haven't used that word since pre Y2K) and conquer all? No? Then why not download our guide, Your step by step guide to B2B social media and see if your business could benefit from social media management services.