Your logo lies at the heart of your business' branding. It's one of the most important tools you have to set the tone and create an impression about who you are and what you stand for. Get your B2B logo design right and it allows great branded material and design work to follow.
Start with a bad logo and your designers will struggle. So obviously you want a good one. But what makes a good B2B logo design?
Good logos are distinctive, memorable and versatile enough to be used across a variety of different media. We'd probably all agree that a good logo:
Reflects the character, philosophy and values of your company
Has a meaningful story behind it
Will be timeless (not trend-dependent)
Is unique and instantly recognisable
Creating one takes thought, time and a little bit of love. You will probably have to try lots of logos that don't work to find the one that does. And you'll want to avoid these costly mistakes.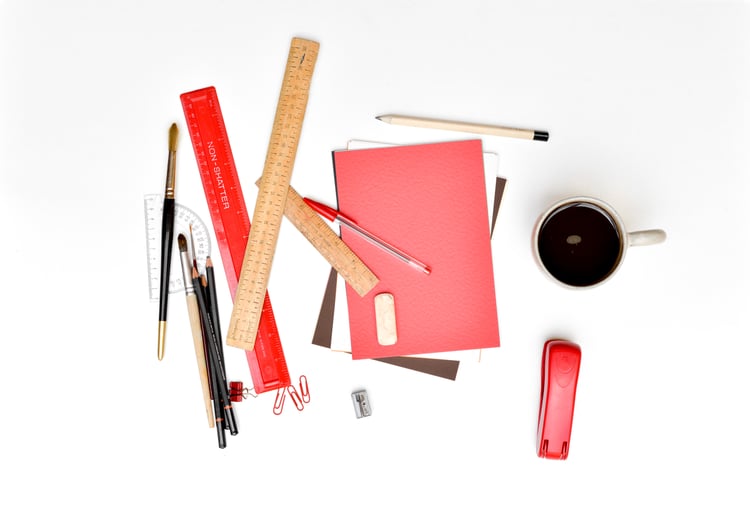 Putting your tastes ahead of the customer.
It's a classic mistake. Choose a logo, colours and fonts that appeal to you. Are you your ideal customer? If not, maybe you should put yourself in the shoes of your customers and instead concentrate on their needs.
Start off by creating a persona – a fictional character that encompasses the roles, goals and challenges of your ideal customers. This will help you understand your customer much better. Ask yourself the following questions to try and achieve this understanding:
What does a typical day look like for them?
What skills are required?
What industry do they work in?
Where do they go for more information?
How do they interact with vendors?

The more you can find out about your personas likes and dislikes, the more easily you can create a look and feel that appeals to them. Consider putting a panel of customers together and getting their input.


Getting an amateur to do it.

"If you think it's expensive to hire a professional to do the job, wait until you hire an amateur." – Red Adair, oil well firefighter.

It's tempting to 'do it yourself'. However, a professional company needs a professionally designed logo. Your design (and especially your logo) is vitally important when it comes to creating a positive impression of your company – and you need to make sure that people take you seriously. An unprofessional logo will make it difficult for people to trust you and buy your products and/or services.

Looking like everyone else.

It's tempting. Some of your competitors are very successful. But it would be a mistake to do what they do – so forget the latest trend or trends. In fact, you need to choose colours and fonts that set your business apart. That way, your customers will be able to identify you easily, instead of confusing you with someone else.

Using Photoshop.

Photoshop is an example of a software package that creates what's known as raster graphics – or bitmaps – that are made of pixels, which can be seen when you zoom in. Instead, use vector graphics software, such as Adobe Illustrator. This will mean your logo can be scaled, edited and adapted more easily and with better quality.

Using stock art.

Logos should be unique and their licencing agreement should be exclusive to you. Stock vector graphics could possibly be used by someone else, which rules them out.

Relying too heavily on colour.

Start your work in black and white. Decide which colour, or colours, to use, last. And test whether using one colour will negatively effect how recognisable your logo is.

Using too many fonts.

A maximum of two fonts of different weights is good practice. It's confusing to see too many fonts at once. And you want to create a feeling of trust, not confusion.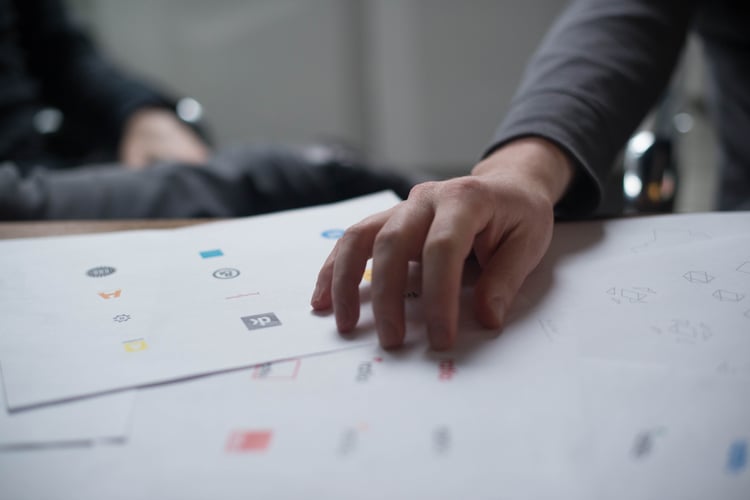 Getting the font wrong.
Getting your logo's font right is one of the most important decisions you'll have to make. It should work with your icon, not compete for attention. On the other hand if there's no match, then they won't work together at all. The key is to find a good balance. Your typeface's personality should reflect your icon's characteristics.
Being too complex.
Lots of detail is great at large sizes, but these will get lost at small sizes or when people are viewing the logo from far away. Plus a great way of making a logo memorable is to make it simple – there's less to forget. Keep it simple and your logo will look great at every size.
Penny pinching.
Costs need to be cut sometimes, particularly if you're starting a new business, but your logo is not the place to scrimp.
As we mentioned right at the start of this blog post, your logo is one of the most important ways you can set the tone and create an impression about who you are and what you stand for.
And great logos, just like anything else, take time and are hard to develop in just one round of comments or in a couple of hours.
A bad logo can end up having a negative impact on your website, your brochure and your business. So trying to save money on logo development is a false economy. It's an investment you'll see a return on many, many times over.
So there you have it – ten things not to do when designing a logo. Avoid these pitfalls and you'll design a simple, memorable logo that meets your brief and appeals to your potential customers.
Now you have a logo, your next stop is website design. Read our top tips to improve your website design skills to help keep you in control and build a website that your organisation deserves: