Getting your website redesigned is not a decision you'll want to take lightly. It's big – and sometimes costly but more often than not it's absolutely the right decision.
For example, your current website might be showing its age, or it might be attracting traffic but failing to convert visitors into customers. It might even still be using Flash!
If you decide to go ahead with your new bespoke website design, it's no small task. You'll have many factors to consider, so where do you start?
Here are 10 steps covering the most important areas of the redesign process.
1) Define your vision
Why are you getting your site redesigned in the first place? What do you want your new website to do? What are your objectives?
In this initial stage, create a clear and focused idea of exactly what you want from your website, which will help to shape your decisions over the following stages.
Discuss your vision with your designer and developer so they can come up a with your bespoke website design that meets your specific goals.
2) Do a stocktake
Before you get cracking on your new design, take a close look at your existing assets. Assets include anything of value that you have built up over the years on your existing site.
For example, one of the major assets will be the original content that you have created. Another will be the keywords that you are ranking for. These bring in targeted traffic from SEO, so you want to make sure you keep on ranking with your new site. You can see what keywords your website is currently ranking for by setting up a Google Search Console account. This is completely free and definitely a step not to be missed!
You should incorporate any keyword rankings into your new website by bearing these in mind when creating new website URLs. You should compare your old website page URLs that are ranking against the proposed new ones. By doing this, you should be able to keep hold of any keyword rankings your website currently has.
3) Brief your suppliers
Providing your suppliers (your developer and designer) with a detailed brief is one of the most crucial parts of the redesign process.
Your website brief should include information on the following:
The style of the website

The functionality of the website

The structure of the website

The goal of the website

Buyer persona details
This will guide their decision-making process as they put the site together, and they should have a clear idea about how much it will cost.
4) Create the content
Isn't it a bit early to start creating the content? Not at all. The worst thing to do is wait until the site is designed and then scramble around for copy.
You know which content has done well on your old site, which keywords have ranked, so let this guide you.
But take it further. Consider the buyer journey, where visitors land on your site, where they go to and how they convert. The content should guide them through your website, and it will guide the design of the new pages as well.
5) Tweak it
This is the time to make changes. The designer will come up with an initial idea of the new design, and don't be afraid to tell them what you think. It's much harder to make changes later on.
Check the images, the structure, the overall look and feel, and hold a final team meeting to discuss any changes you need. Once you're happy, you're ready to sign off the design.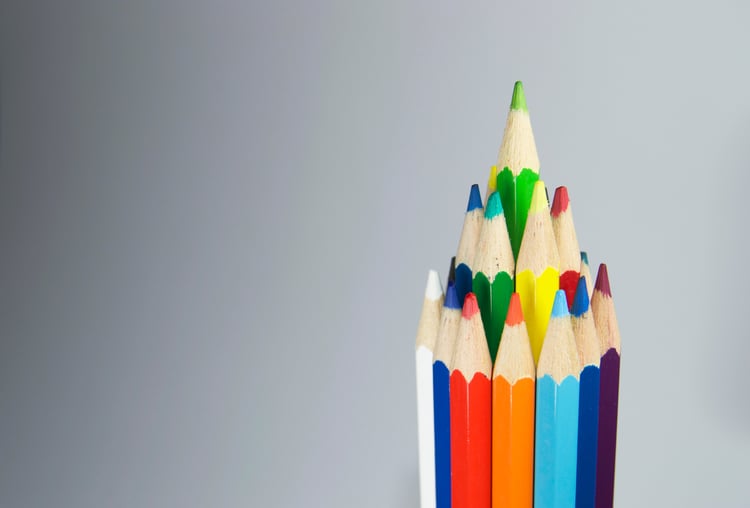 6) Get building
The designer and developer will now work on your new bespoke website design together based on what you have already discussed.
At this stage, check with your developer that they are clear with your plan. This is not the stage for making big changes, so everything should be in place.
7) Optimise your site
The site is built. Hurrah! Now it's time to optimise it to get found in the search engines.
Start by checking that all the links are working, then check that the structure is clear and logical. Each page should also be optimised with a keyword strategy in mind. For example, it is best practice to optimise website pages with only one keyword per page to really solidify your on-page SEO strategy. This is a pitfall that many people make, especially when redesigning their website.
8) Test that it all works
You don't want prospects to start visiting your website if it's not working properly because it will leave a bad impression and will negatively affect your brand image. So test every element of your website including:
Forms

Links

Speed

Re-directs

Calls to actions

Mobile optimisation
Does it display properly in all the main browsers including Chrome, Firefox and Explorer? Is the site map accurate? Are all the links working? Do the social icons work? Are the 301 redirects working?
Get people on your team to spend a few hours playing around and reporting any problems they discover.
9) Go live!
After the testing phase, you should have fixed any problems with your site. Now is the moment of truth and it's time to launch the site.
This is actually just a simple matter of pointing your domain at your new hosting name servers (get your developer to do it if you don't know how).
Then it's time to celebrate!
10) Fix the bugs and launch
Wait, bugs?
Even after all that testing, you're almost certain to find at least a few bugs once the site goes live, especially with a larger or e-commerce website. If you need help doing this, check out BugFinders for more information.
Links might not be working, images might not load properly, etc. These should all be easy to change, just make sure you do as soon as you spot them. Once it's all working fine, it's time to launch your marketing campaign to accompany the launch of the site.
Do you need help re-designing your website? Get in touch with one of our experts now to discuss how we can build you your new bespoke website design!